Zalipie is a small village in Lesser Poland. Seemingly it's one of many usual places, however it attracts crowds of tourists both from Poland and other countries. Zalipie is called the most colorful village in Poland and that's thanks to painted cottages that made it so famous.
The tradition of painting cottages dates back to the end of 19th century. Women used to decorate the interior of their houses with flowers made of blotting paper. They painted flowers on the walls, stoves and ceilings. What's more, they decorated the cottages from outside, colorful motifs appeared on wells and barns. The custom of painting the houses ran in the families, mothers taught their daughters, granddaughters, and later on they passed the tradition to others. Now every year in June they organize a contest called "Malowana Chata" ("Painted Cottage"). This year more than 100 people participated and among them there were women and men 🙂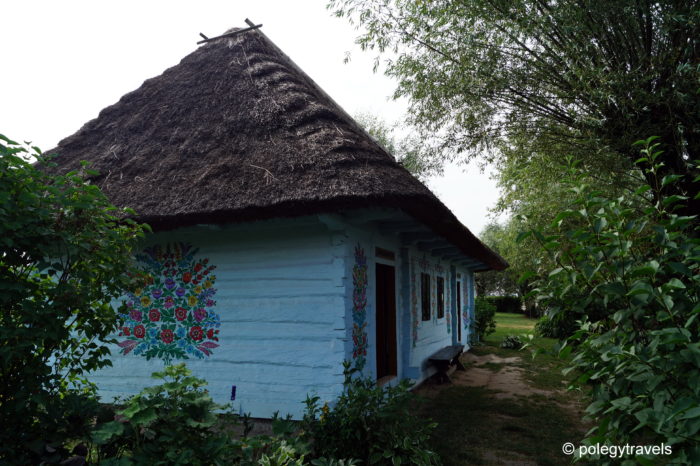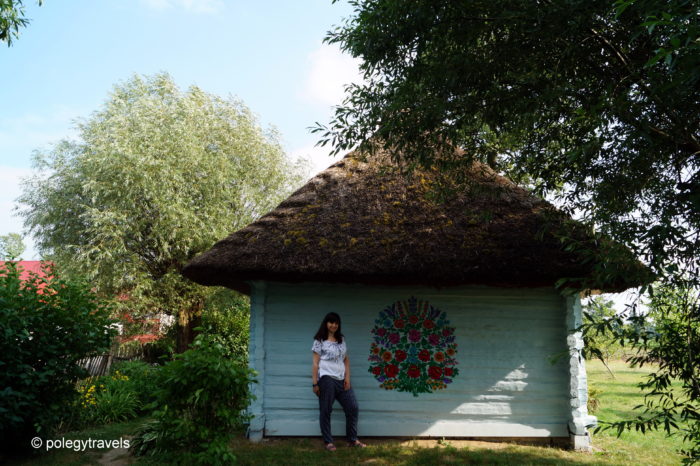 Felicja Curyłowa is the most famous painter from Zalipie. Apart from her artistic career she also worked on popularization of the village. The house where she lived is now one of the examples of beautiful paintings, mostly made by Felicja. After her death the house was bought and given to the Museum in Tarnów. Nowadays a small museum is located there. You can see how rooms and decorations in the artist's house looked like.
The guide in the museum told us that only in May, 6 thousand people visited Zalipie. The reason behind this is also the fact that since 26th of June the museum is closed due to renovation. Unfortunately it will remain closed till the end of 2018. That's why more people visited it in May and June. Luckily we managed to visit Zalipie on the last working weekend of the museum.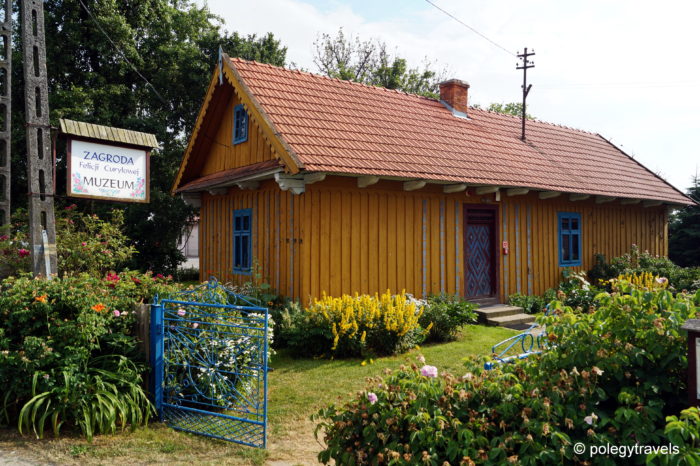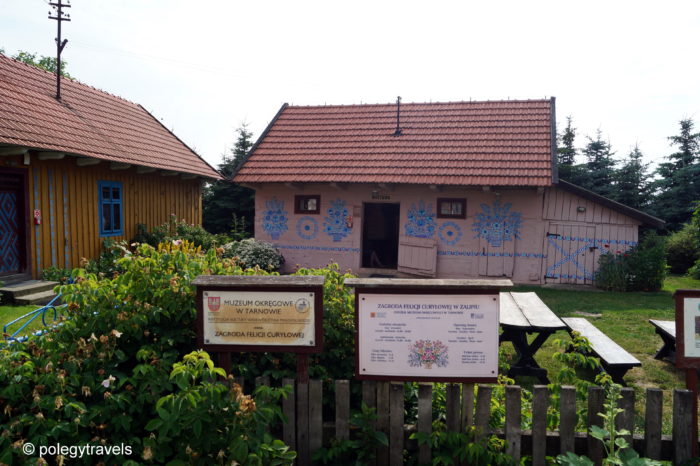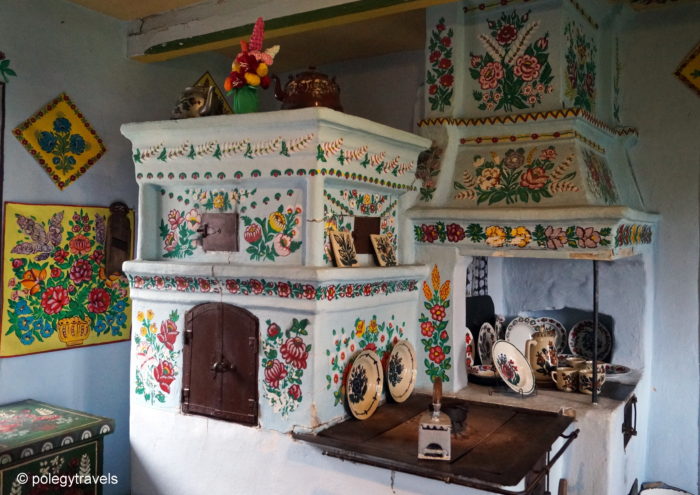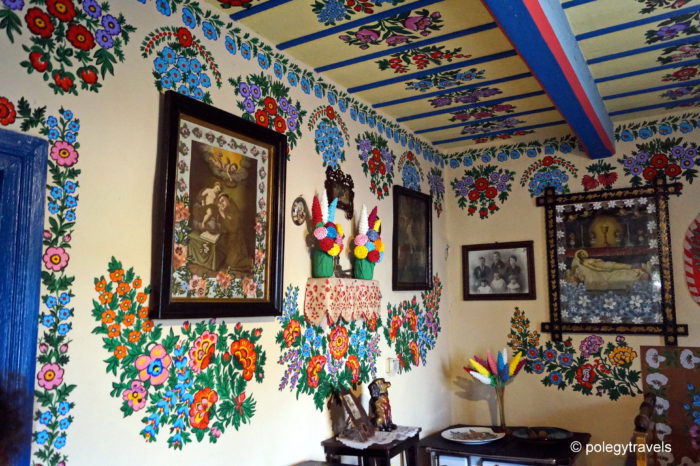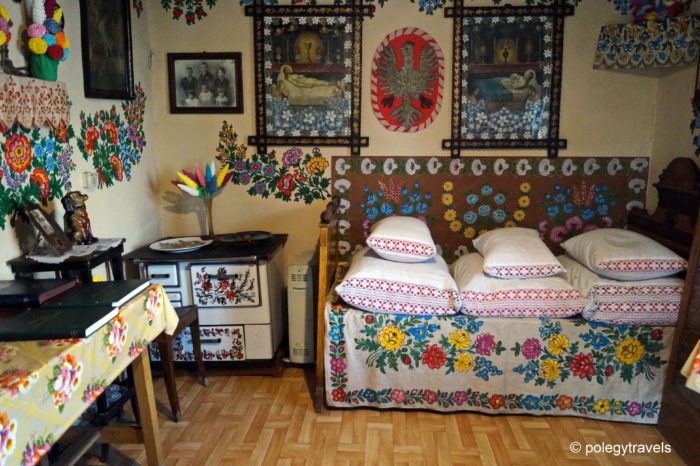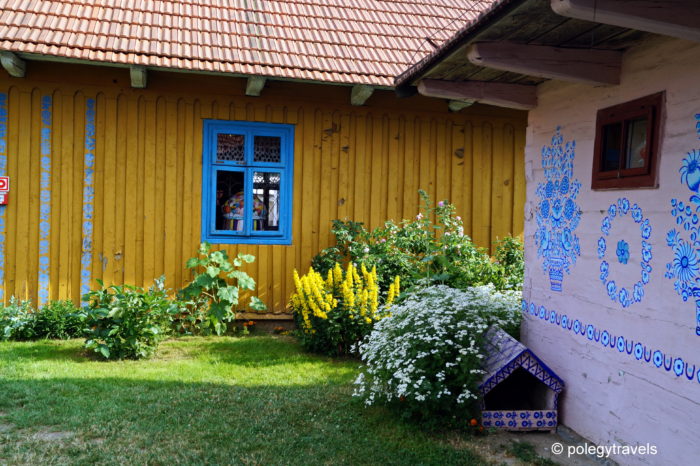 Another interesting place in Zalipie is House of Painters. It was Felicja Curyłowa who came up with the idea of creating it so women can have a place to paint together. You can visit the building and I highly recommend doing it. The exposition inside contains examples of paintings done in different times and with different materials. The walls in the House of Painters, same like other elements around the building contain traditional floral patterns.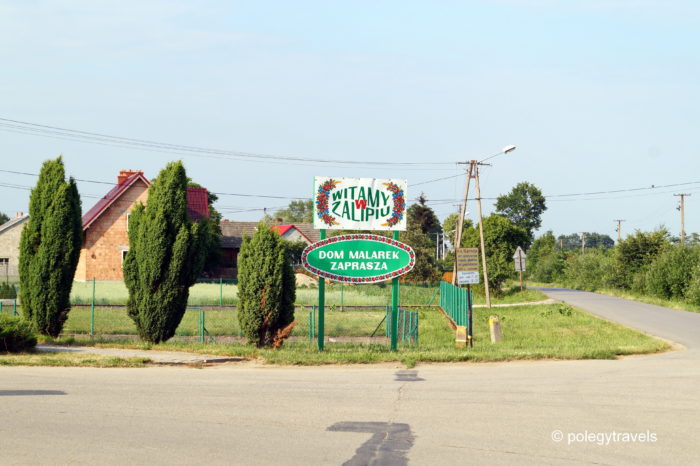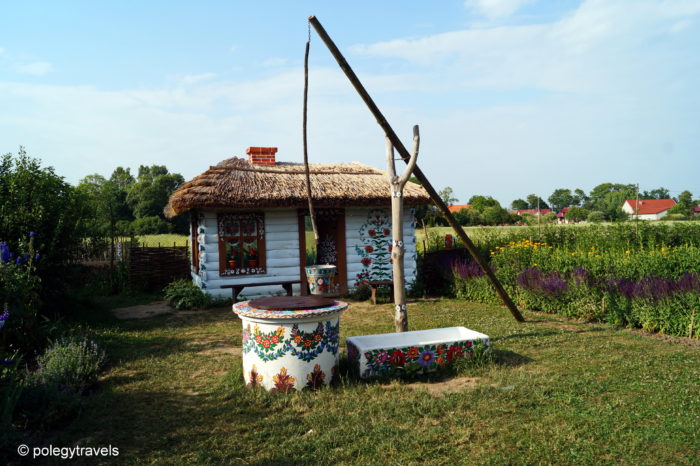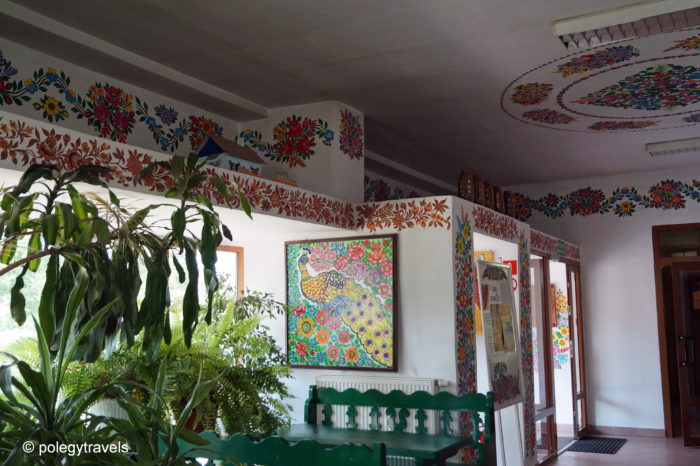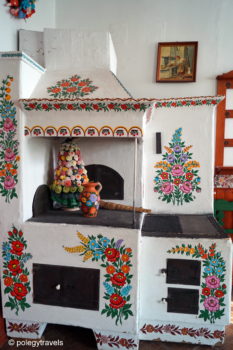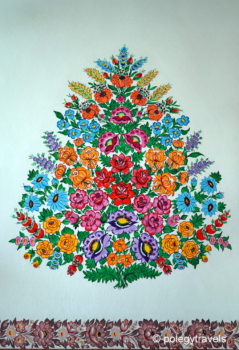 As women in the House of Painters recommended us, we went to the church which decoration perfectly suits the art of wall paintings. The mass has just started so we couldn't take any picture inside but believe me it was the most beautiful church interior I have ever seen.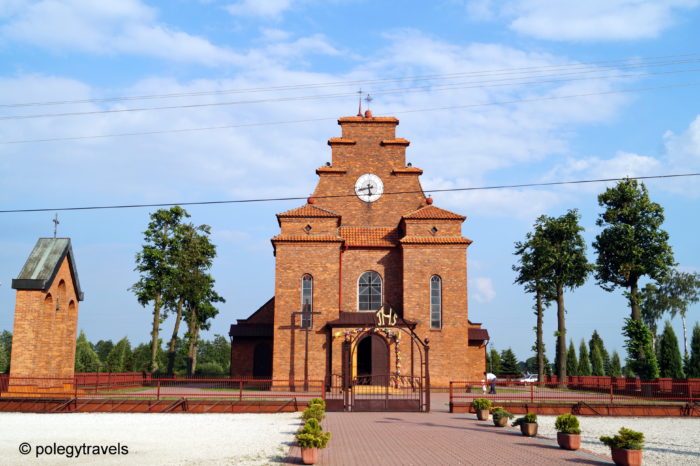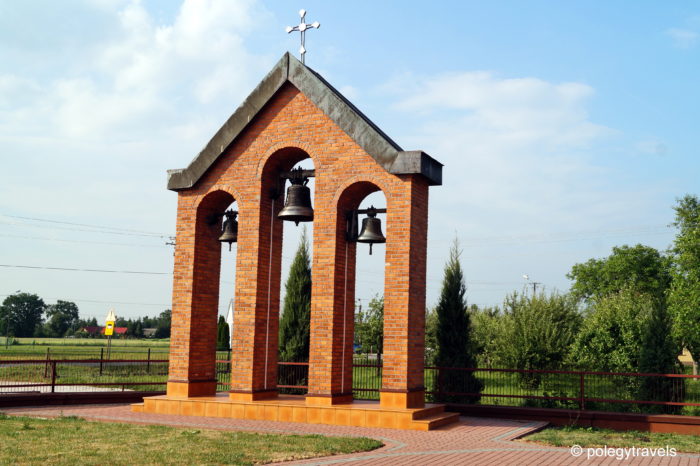 While we were passing through Zalipie, we noticed a firehouse and many private houses whose owners painted them with floral patterns. If you add calmness and silence lasting in the village to the variety of patterns and colors you find an extraordinary place. This is exactly how Zalipie is 🙂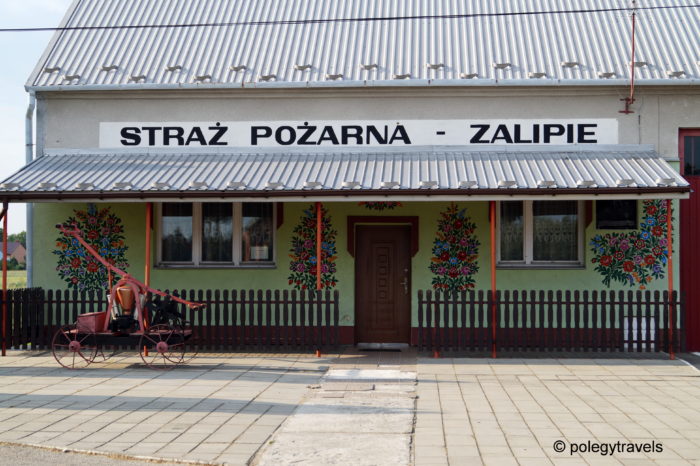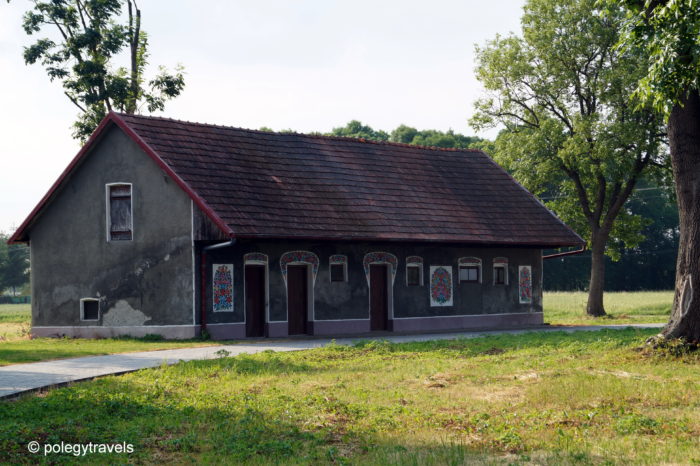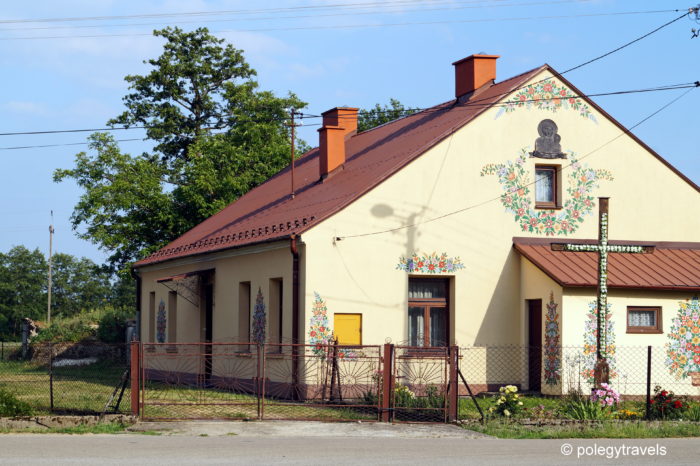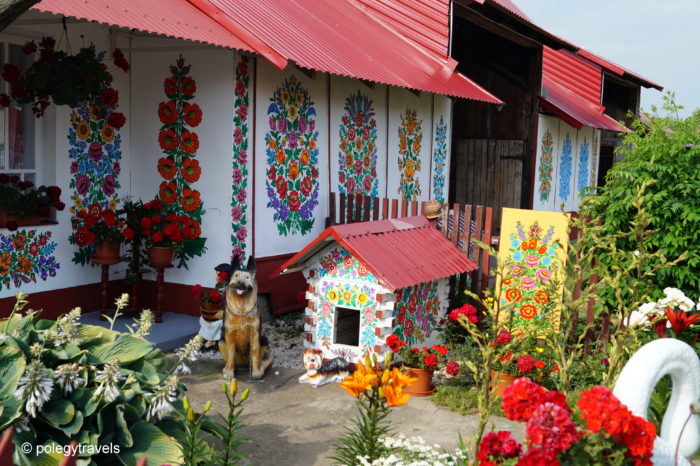 Practical information:
– the museum in the cottage of Felicja Curyłowa is closed since 26th of June till the end of 2018
– we paid 7 zł for one entrance ticket to the museum
– despite the closure of the museum it's still worth to visit Zalipie. You can still see the exposition in the House of Painters and find painted cottages in the whole village