Paris is definitely one of our favourite European capitals. The first time we went there was totally spontaneous. Suddenly it turned out we had some days off and we had to go somewhere! The idea of Paris came up so we quickly bought tickets and few days after we were there. We visited as much as we could for two weeks and few months later we went there again for the weekend 🙂 For sure it wasn't our last trip to that city. There is still so much to see but for now we share with you our favourite places in the capital of France. Among them there are obvious locations that everyone knows but also some less popular places:
1. Eiffel Tower
I guess no one is surprised that this place is the first on the list. Many people say that the tower is overrated and it's nothing special but I was enchanted. I'm not surprised it became the symbol of the city. It's worth to see it during the day and also at night with its illumination.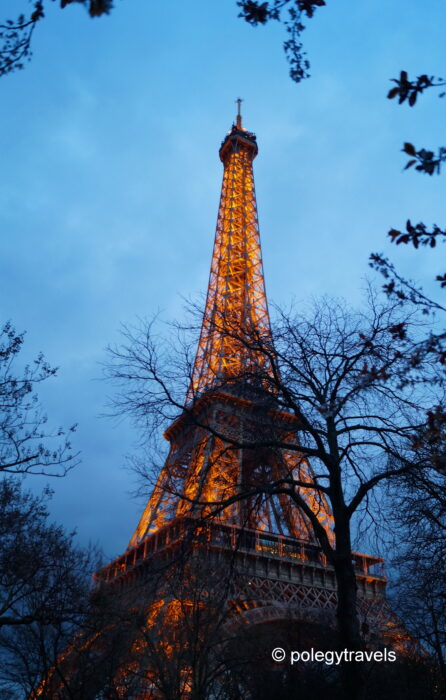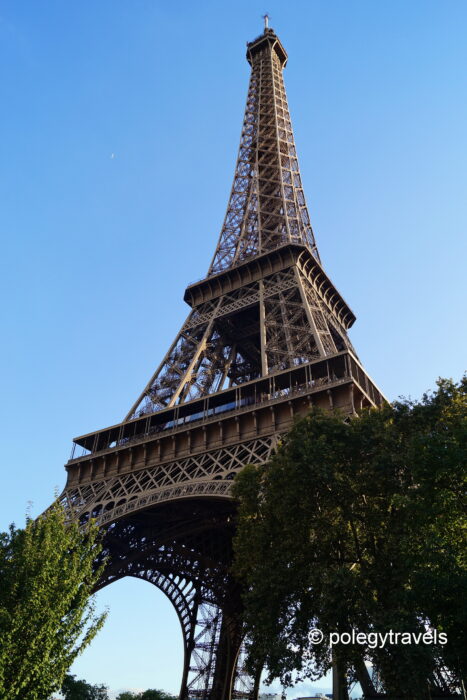 2. Louvre
I'm not a fan of going to all the museums and spending there whole holidays but the Louvre is a place where everyone can find something interesting. You can easily spend few hours there and not even notice. Egyptian part of the museum, Napoleon's apartments and the art of Middle East were the most interesting for us. Countless pieces of art, paintings, sculptures from different times and parts of the world… You can't get bored there. The surroundings of the museum also encourage to go there!
*Entering Louvre is free of charge for citizens and residents of EU under 26 years old.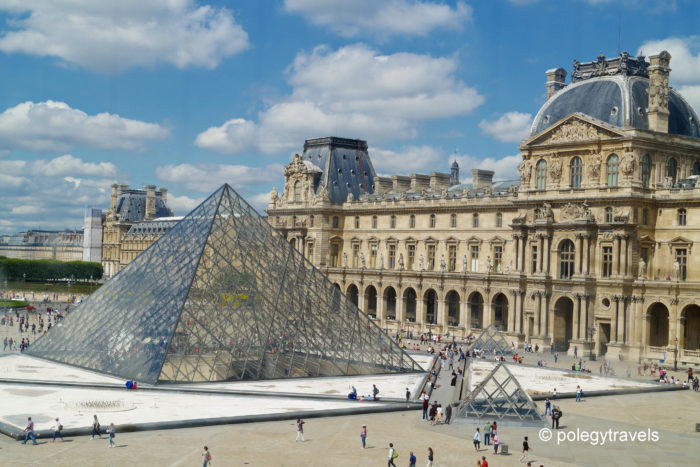 3. A walk along the Seine river
We wanted to see as much as we could so we mostly walked. Beautiful views, the sun reflected in the water, a perfect place to sit down for a while, rest and read. The best place for a walk for us 🙂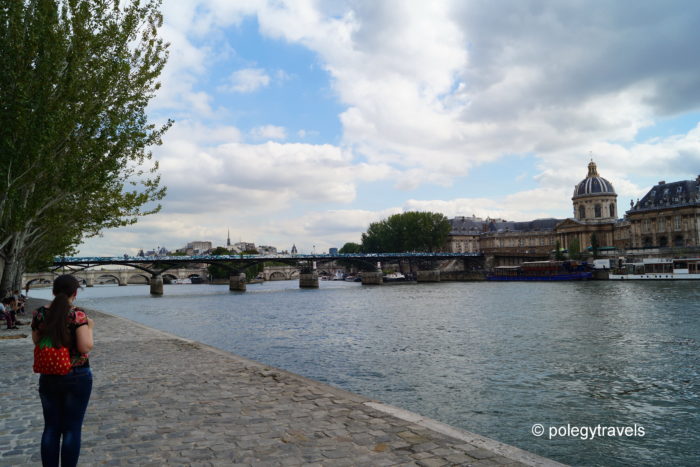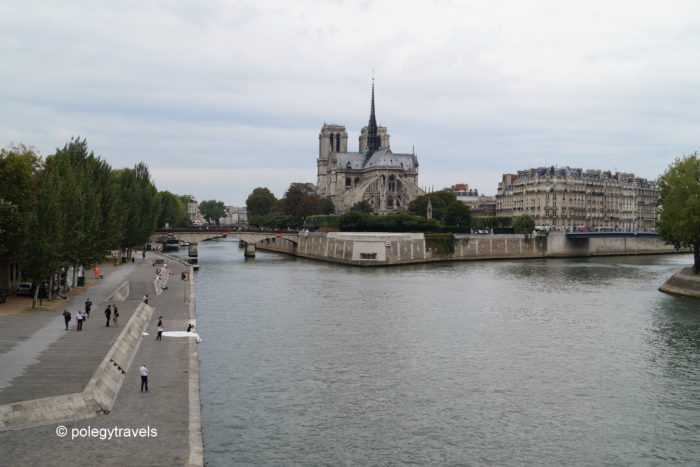 4. Notre-Dame Cathedral
Once I saw the Cathedral I remembered the movie I loved as kid 'The Hunchback of Notre Dame'. Enchanting and beautiful construction which took more than 180 years to be made. There is so much to look at! What's more, it's located in a beautiful district.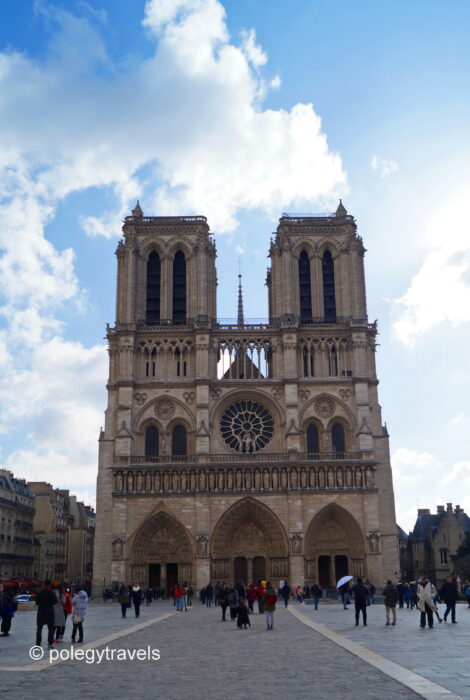 5. Latin Quarter
After seeing the Notre Dame it's a good idea to go to the nearby Latin Quarter and walk along charming, narrow streets. You can see the famous Sorbonne and go to the Luxembourg Garden. The Garden is a perfect place to take a breath. When the weather is nice, it's full of people.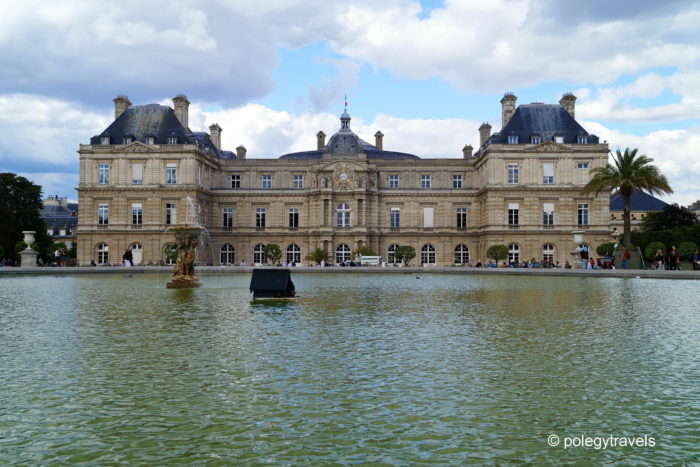 6. Montmartre
Another amazing district of Paris. It's worth to go up the hill and see the Basilica of the Sacré-Cœur and admire the view of the city from the top. It used to be a district of artists and so is now, though they usually paint portraits of tourists nowadays 😉 The streets around the Basilica are really crowded. It's good to walk a bit further into smaller streets where you can buy souvenirs with good prices 🙂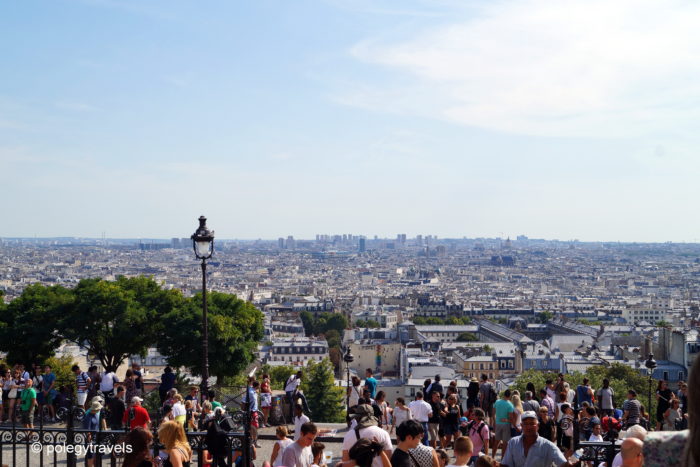 7. Disneyland
You can whatever you want but a promise to go to Disneyland totally convinced me that we should go to Paris! Since I was a kid I have loved Disney movies and I have dreamt of going to that park. Now I feel we had more fun that many children 😉 Rollercoasters, horror houses, parades, special effects from movies, characters from the movies going around the park, beautiful decorations, buildings from different animated worlds… We spent there a whole day, since the opening till closing and it was one of best spent days during travelling 😉 It had been a long since we had so much fun!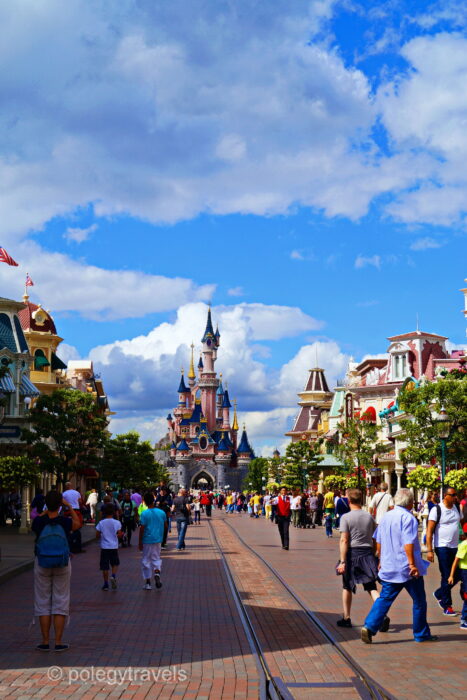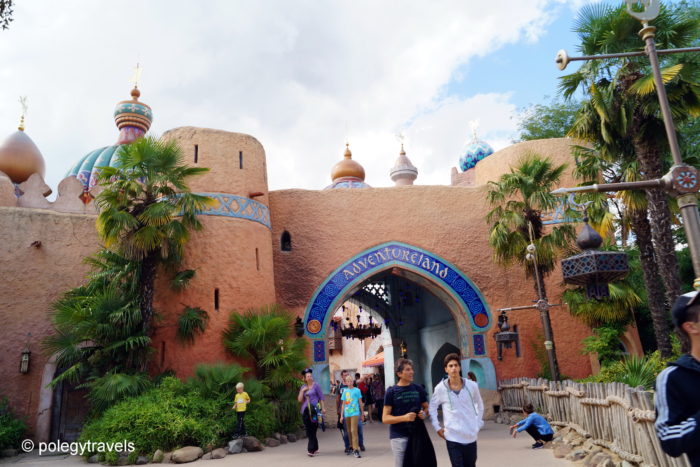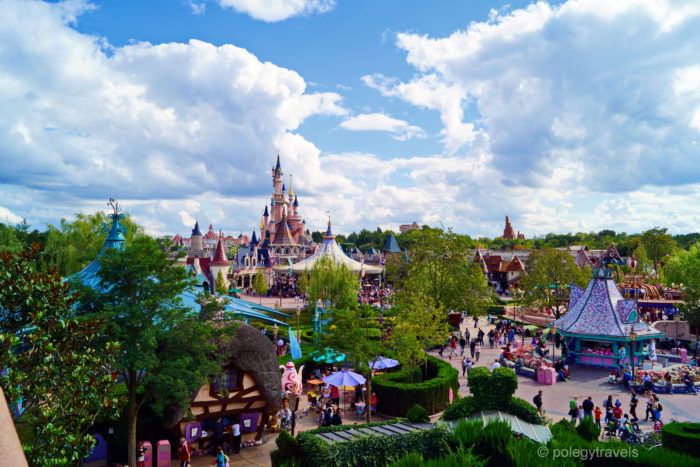 8. Rue Crémieux
Located in 12th district of Paris. We went by crowded metro, we got out to a street full of people, then we turned around to Rue Crémieux and suddenly, peace, quiet, you can take a breath. It turned out the street was not that ordinary. The house on both sides are painted in different colours and make an amazing impression. We walk along the street looking at the colours, we pass by cats sleeping on the stairs and we start thinking why we haven't heard of that place before… When we reach the end of the street we turn around to look at the colourful houses again and we see that there are more people there taking pictures… Seems it's becoming popular.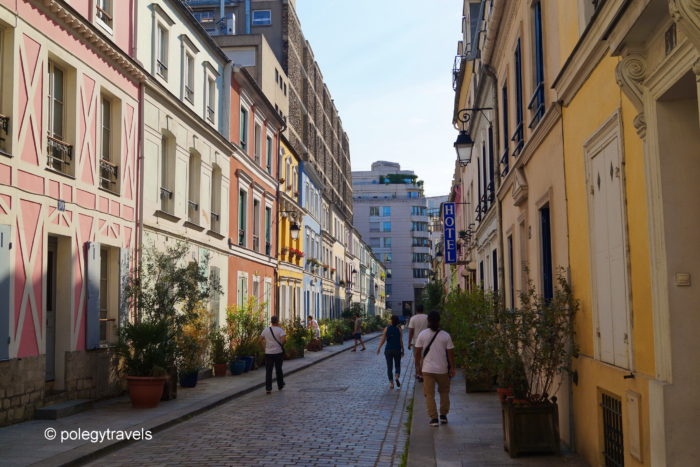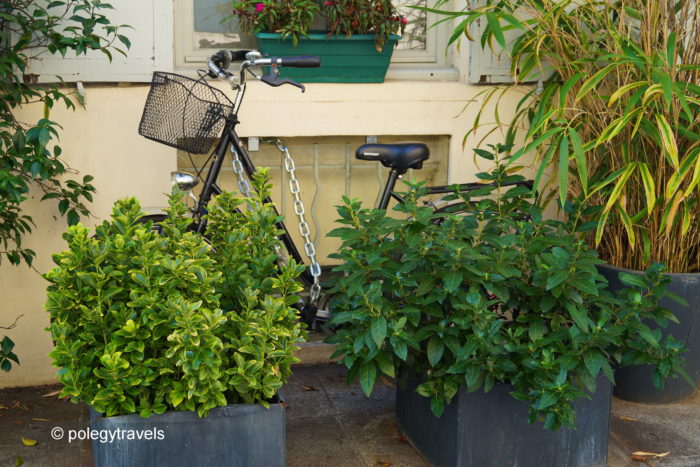 9. Shakespeare and Company bookshop
You will think I'm crazy and I recommend you visiting a bookshop but for people who love books (that's me!) it's just a perfect place! Shakespeare and Company is one of the oldest bookshops in Paris. The first bookshop with this name was opened in 1919 in a completely different place and it was closed in 1940 during German occupation. The actual bookshop was opened in 1951 and it specializes in English-language literature. However, the place still attracts a lot of tourists. The bookshop appeared in the Richard Linklater movie "Before Sunset" and in the Woody Allen film "Midnight in Paris". We got there by accident. We loved the interior with endless bookcases and the fact that people working there spoke English. Despite the opposite opinion about French people's ability to use that foreign language 😉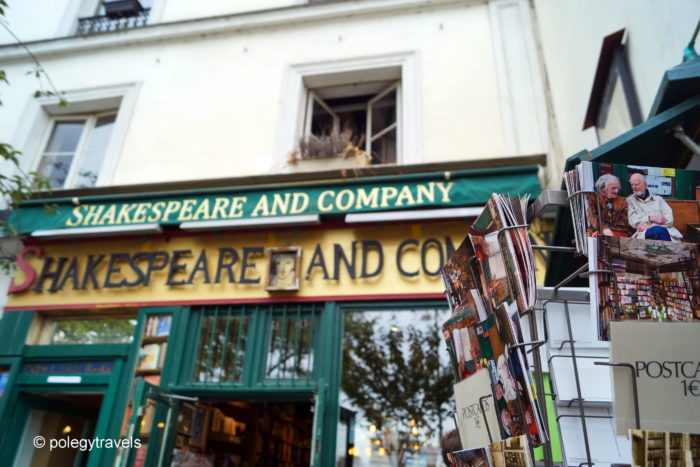 10. Moulin Rouge
I don't really like to watch cabarets but  find the building of Moulin Rouge interesting and worth seeing due to the red mill on the roof 🙂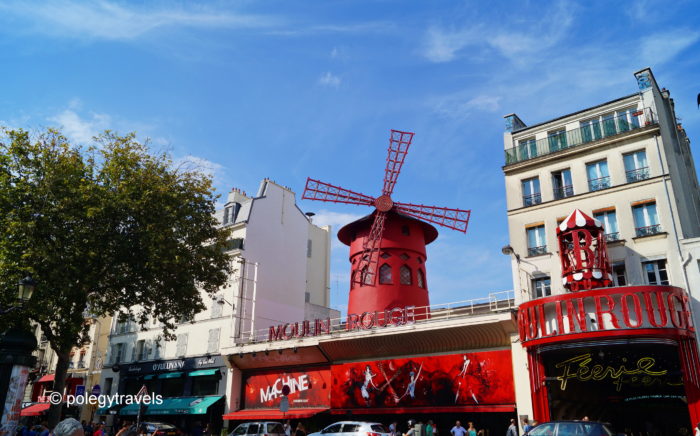 11. Père-Lachaise Cemetery
The biggest cemetery in Paris. A lot of famous people have their tombs there for example Edith Piaf, Oscar Wilde, Jim Morrison. Also many Poles are buried there: Fryderyk Chopin, Jarosław Dąbrowski, Klementyna Hoffmanowa.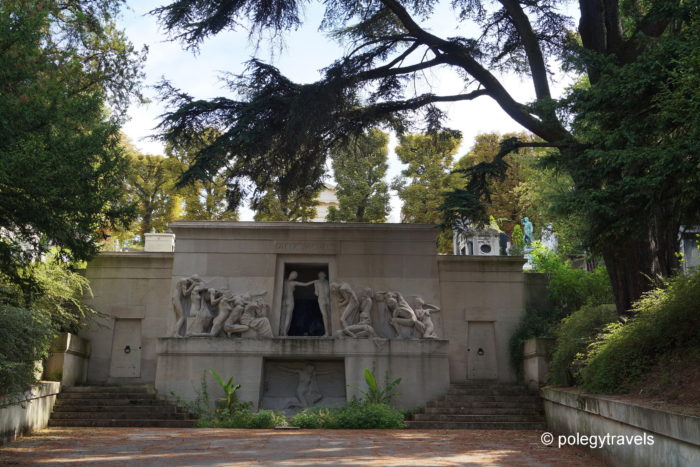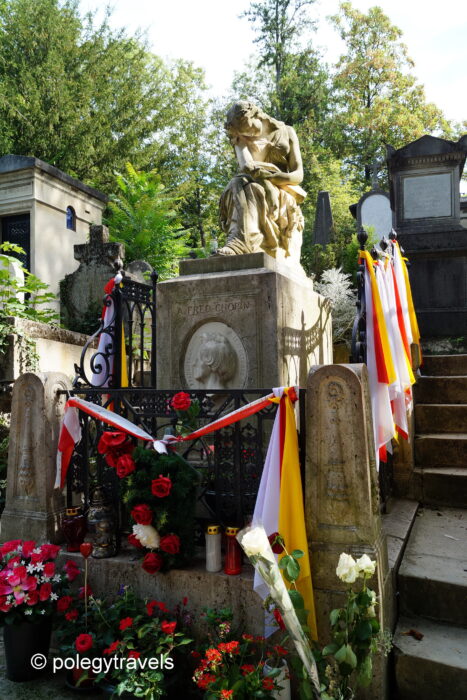 12. Arc de Triomphe
A monument at the of the Champs-Élysées built to honour those who died fighting for France during Revolutionary and Napoleonic Wars. On the Arc there are names of military leaders among them 7 Poles.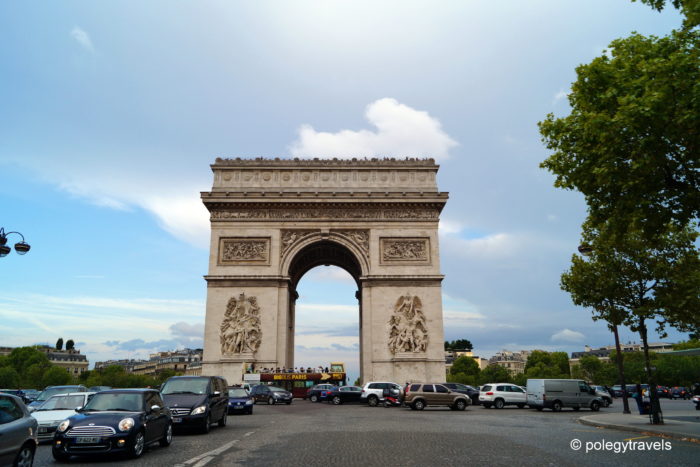 So who wants to visit Paris? What are your favourite places in the French capital? What would you add to the list? 🙂