We went to Toruń last year in July. We didn't have our motorcycle then so we took the train 😉 We spent there two days and it wasn't boring at all. On the contrary we didn't manage to see many places; we also resigned from some of them because I went to Toruń before. I decided to prepare a list of places we've been to and we could recommend to others and that's not only places related to visiting 🙂 Toruń is also another city we visited that is on UNESCO World Heritage Site.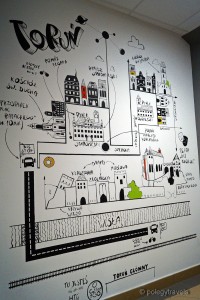 1. Museum of Toruń Gingerbread
We all know that Toruń is famous for its gingerbread! It's worth to visit the museum where we can see how the gingerbread used to be baked, how it was sold and how it's baked nowadays. Inside the museum we can enter a traditional shop that sold the gingerbread, see boxes where it was stored, ingredients used for baking. The museum is situated in the 19th century factory of Weese family. At certain hour it's also possible to participate in workshops where you can learn how to bake the gingerbread. We didn't go because we would have to wait around 2 hours.
Ticket price: 7 zł, discount ticket: 5 zł (without workshops).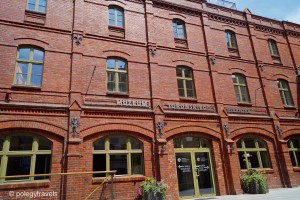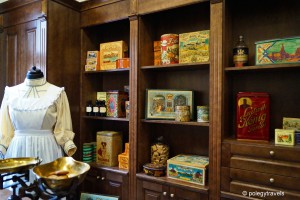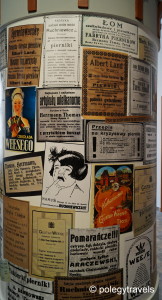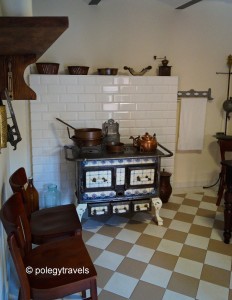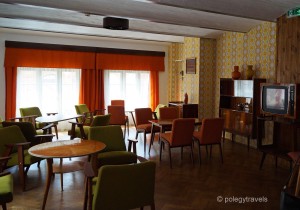 2. Ruins of the Castle of the Teutonic Order
The construction of the castle started in mid 13th century and was finished almost 100 years later. It was one of the oldest castles built by the Teutonic Order. Several parts of the castle survived to present day for example the sewage tower, the moat, part of the wall and cellars. Nowadays in the ruins we can see medieval siege engines.
Ticket price: 9 zł, with discount: 6 zł.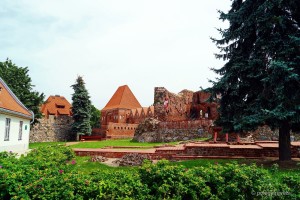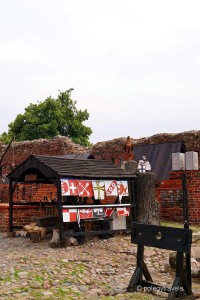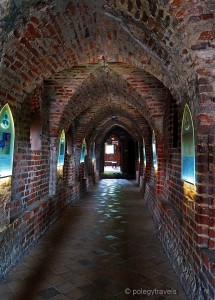 3. Panorama of Toruń
It's a free attraction and so beautiful. We arrived to Toruń by train and we stayed in a Toruń Główny hostel which was located on… the railway station 😉 (the hostel was great anyway) so to get to the city center we had to go to the other side of the Vistula river. We were lucky because f that, otherwise we could have missed seeing the panorama of the city from the other bank of the river.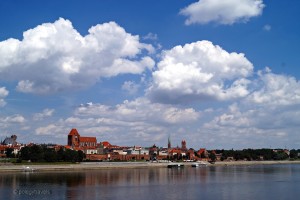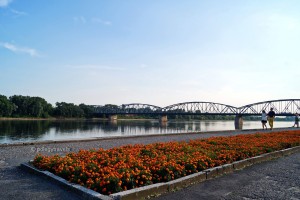 4. The Leaning Tower
It was built in 13th century as a part of city walls. In 18th century it wasn't used for defensive purpose anymore and it was converted into women's prison. In 19th century it was converted again into a smithy. Many legends are related to the Leaning Tower. One of them tells the story of the sin of the Teutonic Knight who fell in love with a daughter of a rich merchant. They used to meet in secret but someone reported them to the commander of the Teutonic Order and they were both fined. The girl was sentenced to 25 lashes and the knight had to build a tower that would be tilted as his behaviour was against the rules of the Order.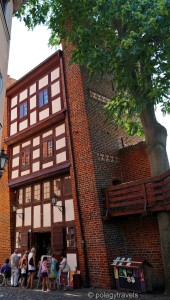 5. Explorers' Museum of Tony Halik
The exhibits of the museum were donated by Elżbieta Dzikowska, the wife of Tony Halik and they come from their numerous travels to Africa, Asia, South America. The museum is really interesting. Finally I could read there a description of the trip of Tony Halik and his first wife through North and South America. They were real travellers! 🙂 We can also see there fabrics from Guatemala, traditional clothes from Mexico, body ornamentation from the tribes from New Guinea, Namibia, Ethiopia and from the tribe Konyak from India, masks of tripe Chokwe from Gambia, fabrics and ornamentation from China.
Ticket price: 8 zł, with discount: 5 zł.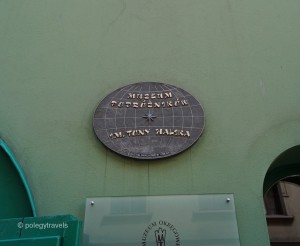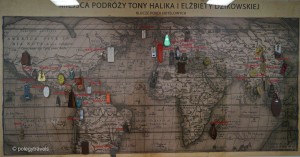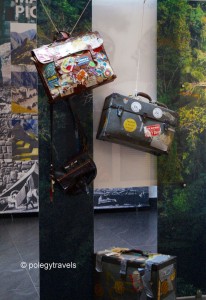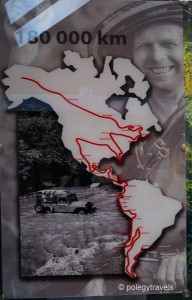 6.Central Coffee Perk
If you feel tired after visiting you can go to Central Coffee Perks! It was patterned upon the popular cafe Central Perks from the TV series 'Friends'. We love this series so when we found out about this cafe in Toruń we had to go. The whole decoration inside is as it is in 'Friends', you can drink latte called Monica, Ross, Rachel or Joey, watch an episode of the series or play board games from the series. There are also pictures from the series everywhere and many other gadgets 🙂 And they make great lemonade! 🙂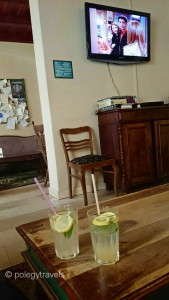 7. A walk through the Old Town
Apart from places mentioned above, the Old Town of Toruń is full of attractions. Go for a walk to the Old Town and you will see the Old Town Hall, Copernicus House, city walls with gates, Nicolaus Copernicus Monument, raftsman monument or a monument of a dog called Filuś. The last monument was created by a draftsman Zbigniew Lengren. The dog is holding a bowler hat of its owner and keeps watch on an umbrella.
For good luck you should pet its tail 🙂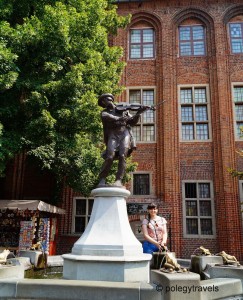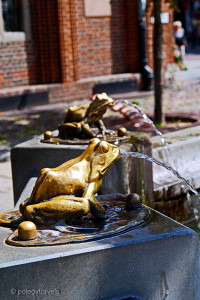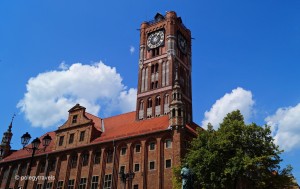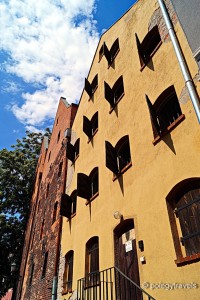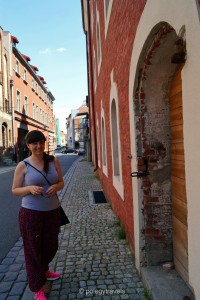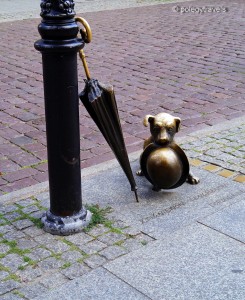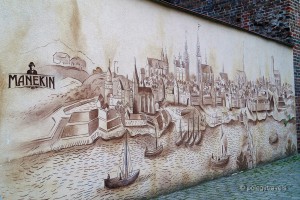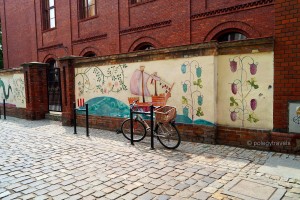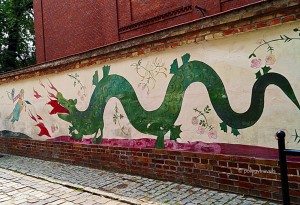 What is the best about visiting Toruń is that the most important places are very close and you can get everywhere walking, visiting is cheap so we don't spend all our money on tickets to museums 🙂