When we were going to Macedonia, everyone told us that Ohrid is much more beautiful. We loved the capital city so we were even more surprised when we got to Ohrid. All the ecstatic words were true. I prepared for you an article with all the most beautiful places you have to see in Ohrid and near Ohrid Lake.
What should you know about Ohrid?
City of Ohrid is one of the oldest in Europe and it's located by the Ohrid Lake which is the oldest lake in Europe. It's more than 3 million years old. The city is a UNESCO World Heritage Site as both natural and cultural heritage. It used to be called "Jerusalem of the Balkans" as there were 365 churches, one for each day of the year.
What do you have to do in Ohrid?
See a sunrise near the church of St. John the Theologian
If you think you don't know how this church looks like, I have to surprise you because I'm sure you have seen it. All the iconic photos from Ohrid are taken from a hill next to the church of Saint John the Theologian. Why is it such a popular place? First of all, it's next to the Ohrid Lake which has perfect blue color of water. Second of all, the building of the church is beautiful and the light on its walls during a sunrise is something worth seeing.
It's really worth to sleep few hours less and see the sunrise. Breathtaking views are guaranteed. It's amazing how the color of water changes minute after minute during the sunrise. Do you know what is the best about it? You can see it in peace and quiet without a crowd of tourist. Not many people go there so early so use the moment. It's also a perfect time for taking photos 🙂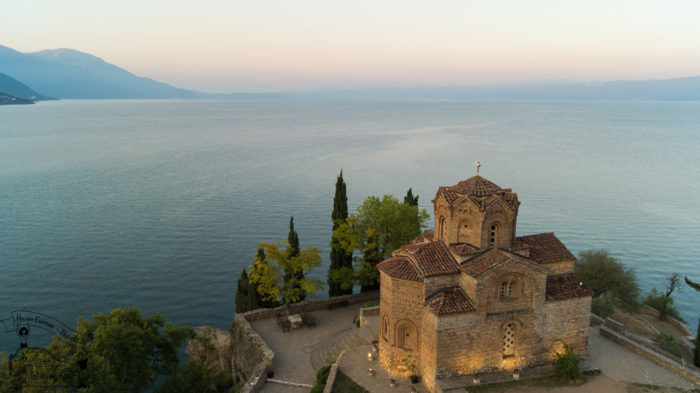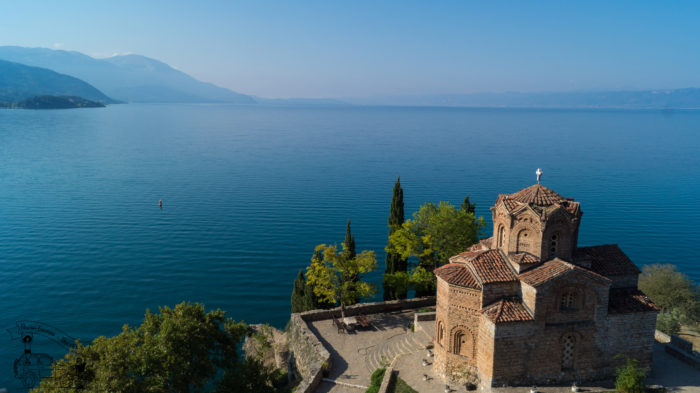 Enjoy the view of the city and the lake from Samuel's Fortress
Samuel's Fortress was built on the ruins of another castle from the 4th century BC. In the X century it was a capital of the First Bulgarian Empire when it was ruled by Tsar Samuel. This is where its name comes from. Visit it, climb the walls and see how Ohrid and Ohrid Lake look like from up.
Practical information
– the entrance fee to the fortress is 60 denar per person (around 1 euro)
– it's not possible to pay with a card in the ticket office so make sure you have some cash with you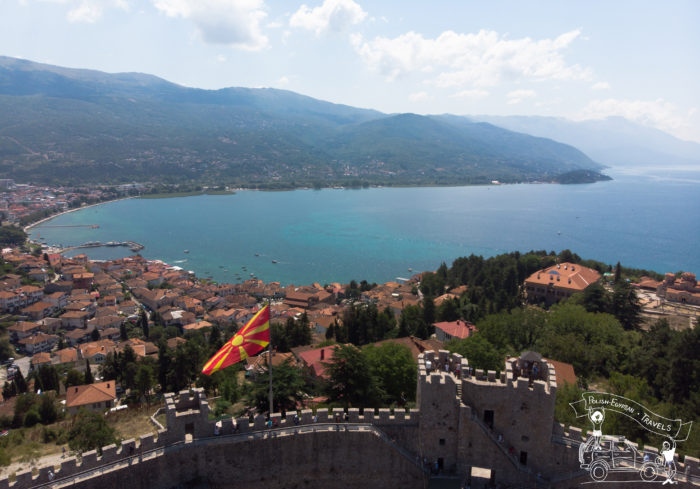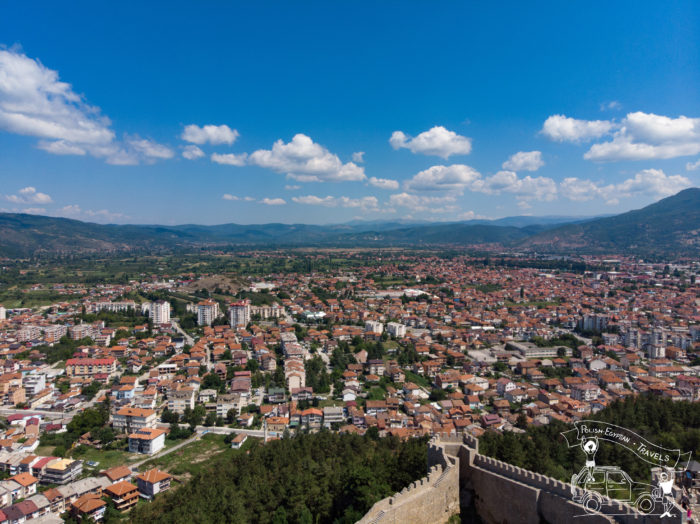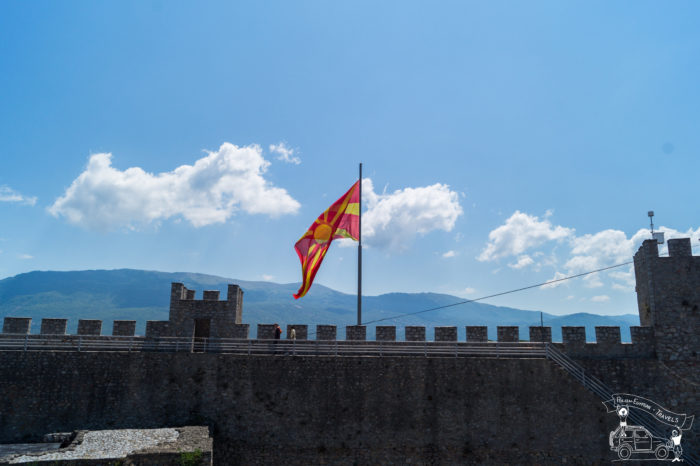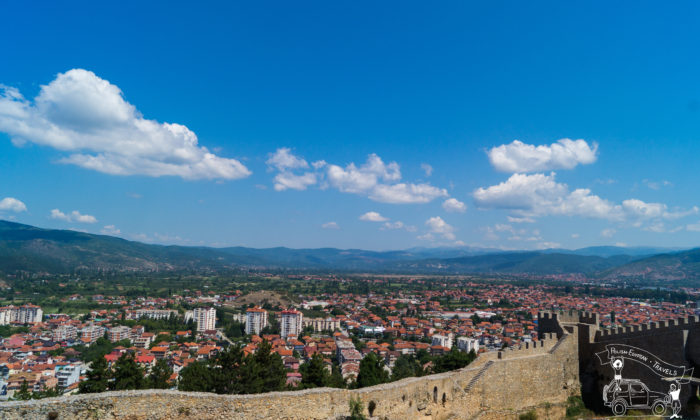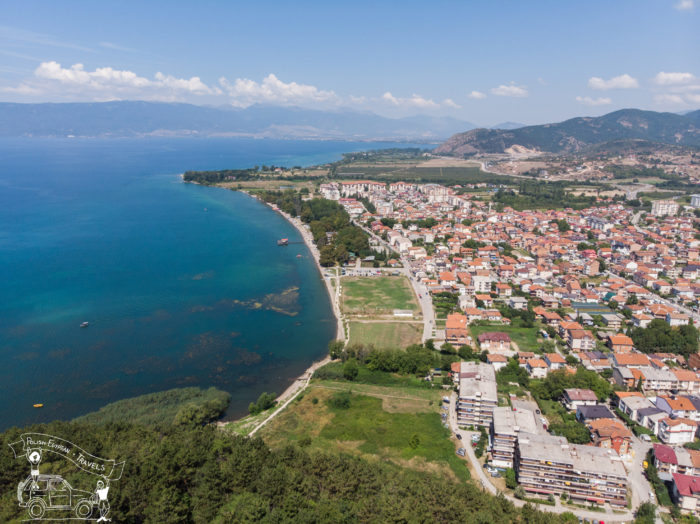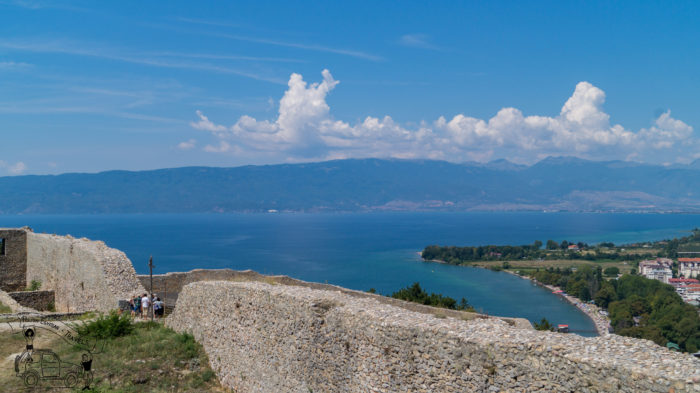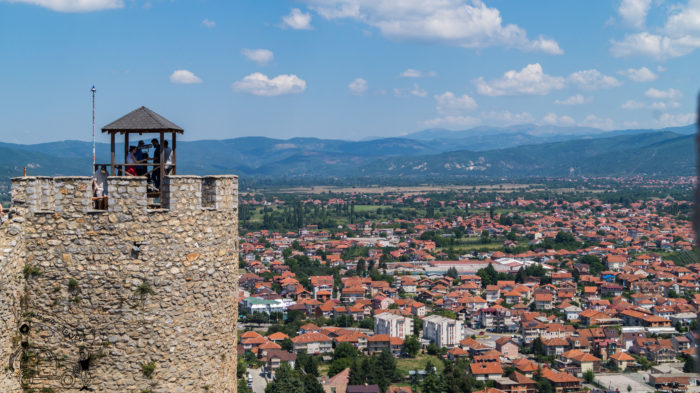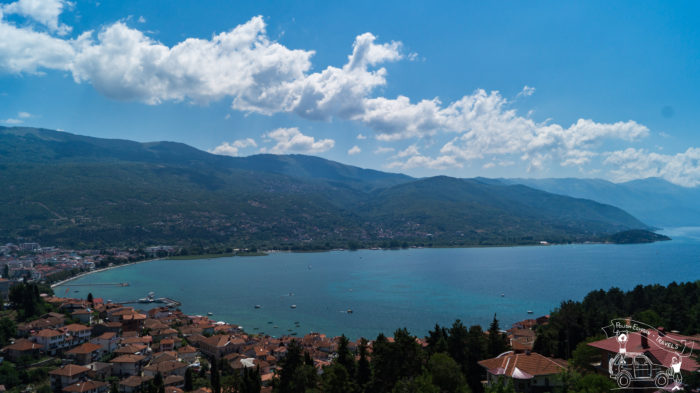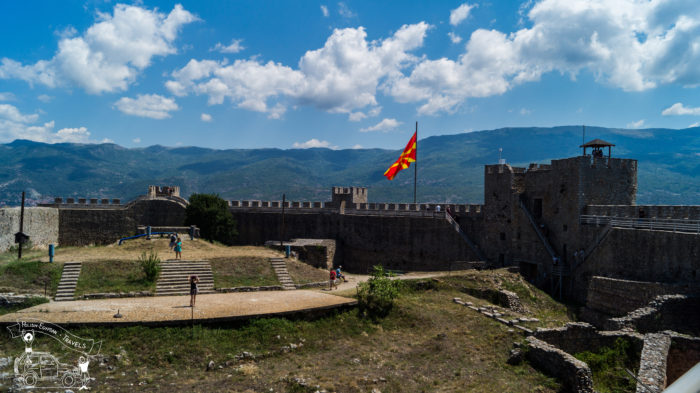 See the Ancient theater
It's the only monument in Ohrid from the Ancient times. Only the lower section of the theater still exists so it's impossible to know for sure how many people it could hold. Anyway, it's still well preserved and worth seeing. It's very close to the city walls.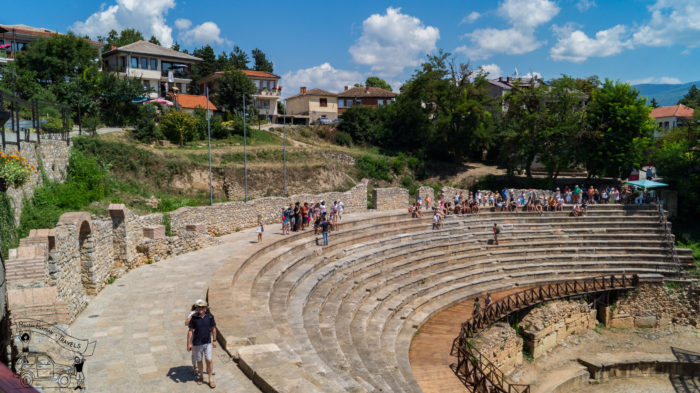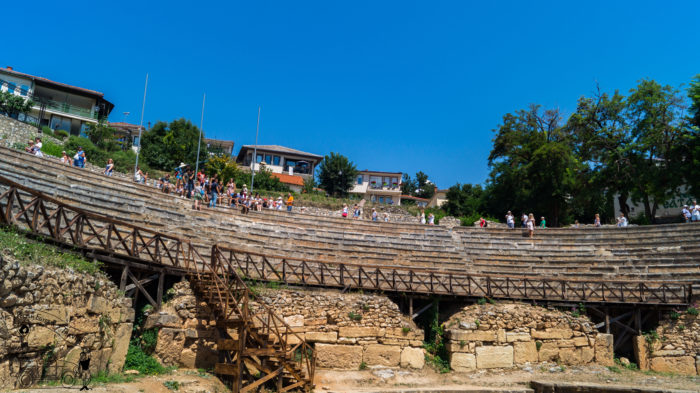 Go to the Church of Saints Clement and Panteleimon
Yes, I know it's another orthodox church but believe me that they are really beautiful in Ohrid and each of them has a unique history. The Church of St. Clement and Panteleimon was built by Clement from Ohrid who was a disciple of Cyril and Methodius. Saint Clemens built it not only to serve for religious purpose but he also used it to teach his disciples the improved version of Glagolitic alphabet. It you don't remember, the Glagolitic alphabet was the first Slavic script created by Cyril and Methodius and it also originated the Cyrillic script. Saint Clement was buried in a crypt inside the church. During the Ottoman rule, the Turks converted the church into a mosque.
Practical information
– entrance fee is 100 denars (1.63 euro)
– there is free Internet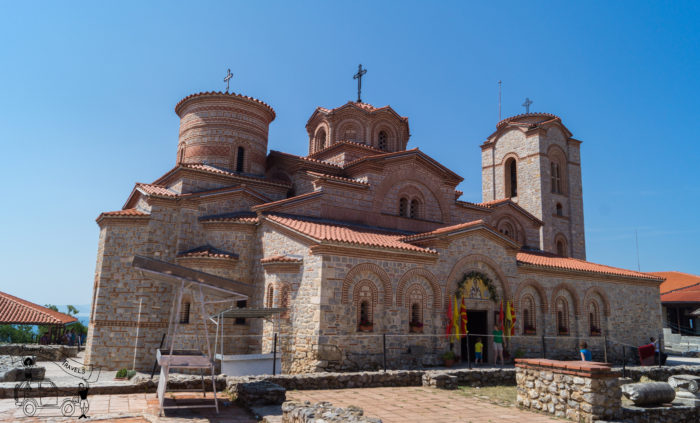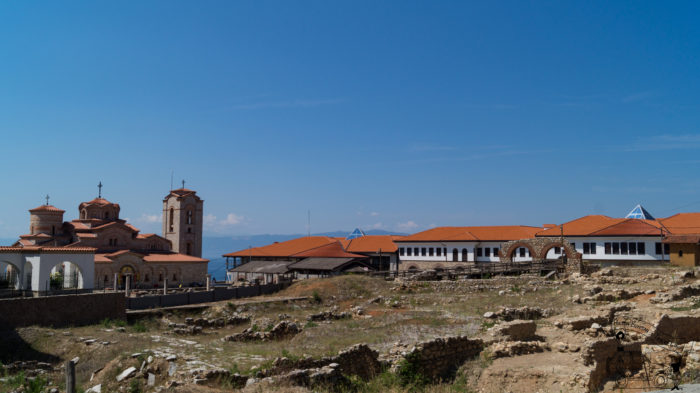 Visit the Monastery of Saint Naum
Only 30 km away from Ohrid, near the border with Albania, there is another beautiful place: the Monastery of Saint Naum. It was created in the 10th century by Saint Naum of Ohrid who was also a student of Cyril and Methodius and who was later on buried in that monastery. The area around the monastery is inhabited by peacocks. Tourists love to photograph them but you need to be cautious because they may hurt you 😉 Apart from that, you can count on astonishing views of the Ohrid Lake.
Practical information
– entrance to the monastery is for free, you just have to pay for the parking which costs 50 denar (around 0.82 euro)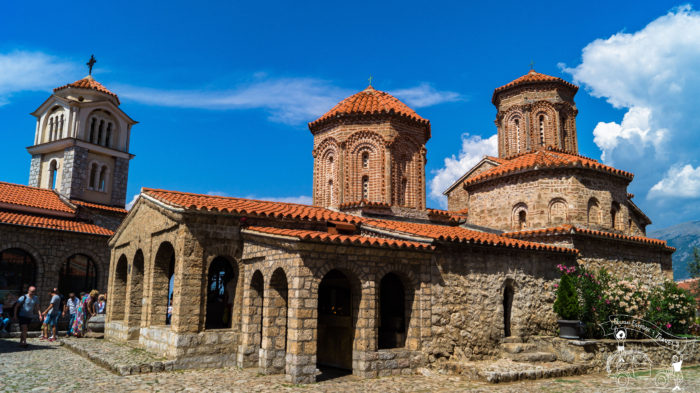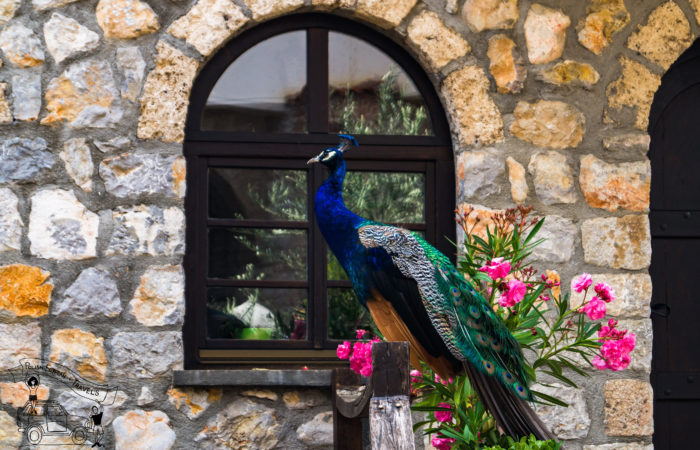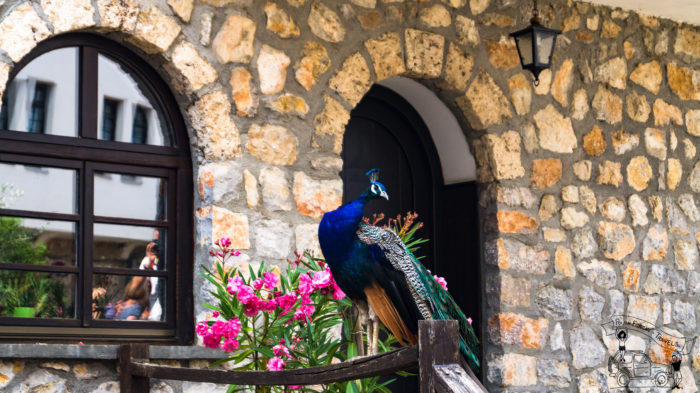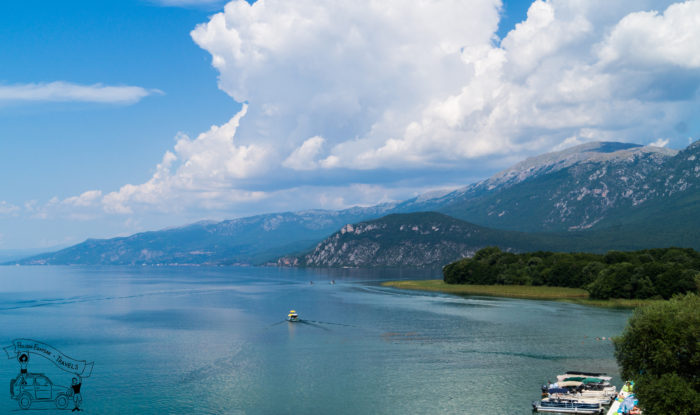 Swim in Ohrid Lake
Okay, swimming is for those who can swim 😉 I don't swim so I just put my feet inside water. Ohrid Lake is located between Macedonia and Albania. In Macedonia you will find many places to rest by the lake, swim or just sunbathe. You can do it in Ohrid or next to the Monastery of St. Naum. Yes, next to the monastery there is a small beach and many people go there in sunny days.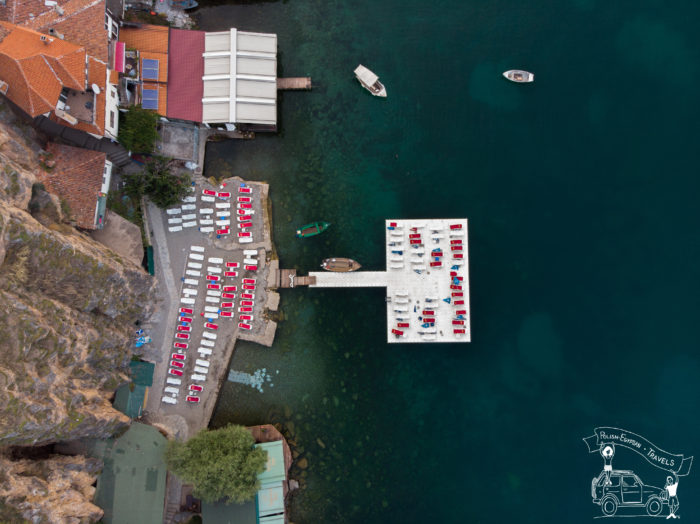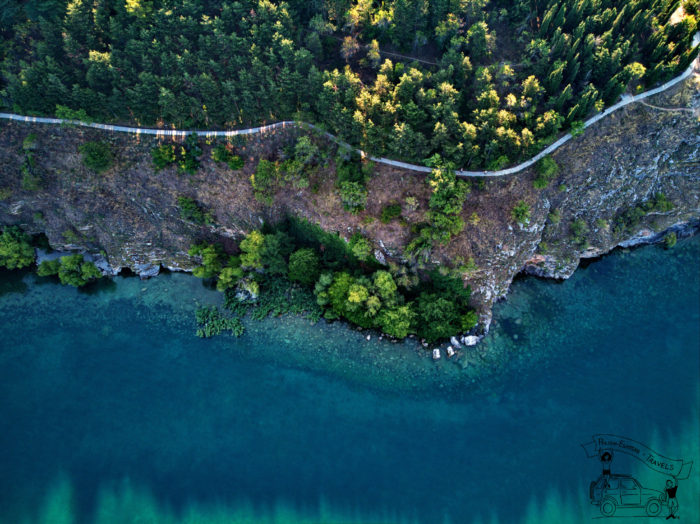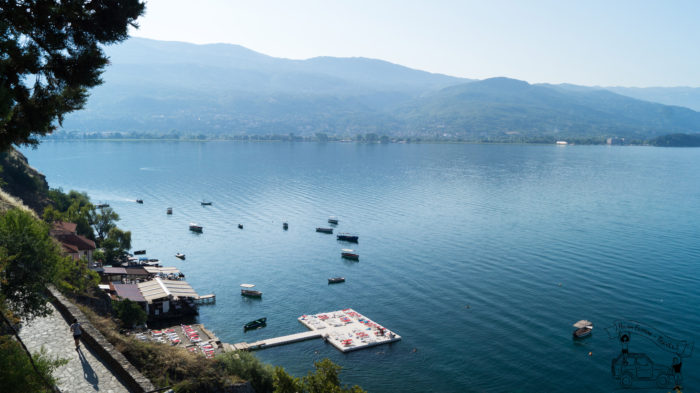 Map
You can find all the mentioned places on the map. This way you can easily plan your stay in Ohrid 🙂
Practical information
Some general practical information
– if you come to Ohrid by car, the best option is to leave in on a parking. We recommend Parking Uper Gate outside the city walls. It's free. You can find it on the map above marked in red colour.
– there are many places in the city with free potable water. It's really lifesaving in summer 😉 You will find those spots without any problem, if you use MAPS.ME application.