Jodhpur 
is so far our favourite city in India. Of course we count only the cities we've been to 🙂 The reason behind it is that it's much smaller than Jaipur, less crowded than Delhi and there are fewer tourists than in Agra. You can visit the city slowly and everything is relatively close. At first we were supposed to spend there only one day. At the end we stayed for four days 🙂 We had to skip another city from our list because of that but we don't regret it! What's more, we booked a guesthouse through airbnb and it was the best place to stay. It was opened by a very nice family, with amazing food and lovely views of Mehrangarh Fort from the terrace and also with very good price! If you need any recommendation of a good guesthouse in Jodhpur, we recommend
Lotus Guesthouse
.
And here comes our subjective list of 5 places you shouldn't miss in Jodhpur:
1. A walk through the Old Town
Jodhpur is called the Blue City. There are many theories explaining why the houses were painted blue/ According to one of them, Brahmins (members of priestly caste) wanted to mark their homes and distinguish them from other people's houses. Another theory says the blue colour helps to keep the buildings cold inside and survive the high temperatures. That's why people decided to paint them blue. We will probably never know what the real reason was. But the view of the Blue City from Mehrangarh Fort is amazing! 🙂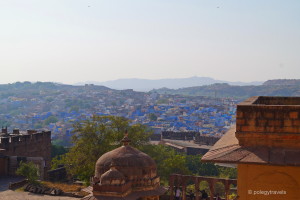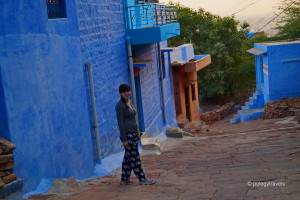 2. Mehrangarh Fort
Mehrangarh Fort is one of the largest forts in India. The construction started in
1459 as an idea of Rao Jodha Singh, the leader of clan Rathore. Once the construction was finished Rao Jodha made Jodhpur the capital of his kingdom. Later on, the fort was reconstructed and extended by his successors. The museum is huge and well-stocked. You can see there arms, costumes, paintings and decorated rooms, the heritage of  Rathores.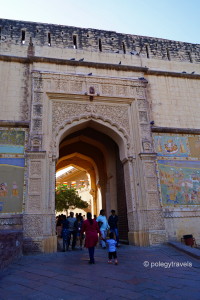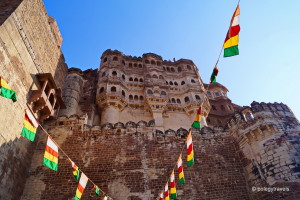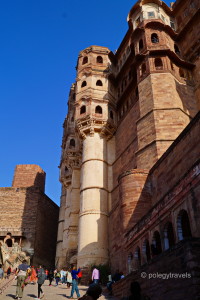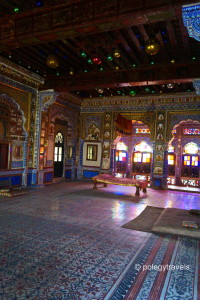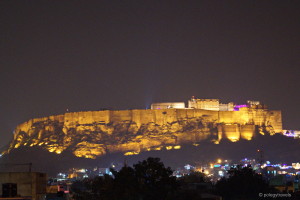 3. Umaid Bhawan Palace
Nowadays the palace is a large private residence divided into three parts: the residence of the royal family, the museum focusing on the 20th century history of the royal family and the luxury hotel (with very luxurious prices too). We went to visit the museum and suddenly we saw some posters with words written in Polish! It turned out that a Polish artist, Stefan Norblin worked in the palace since 1943 until 1947. He decorated the walls with his paintings. It was a nice surprise 🙂 Apart from that you can also see an exhibition of a car collection 🙂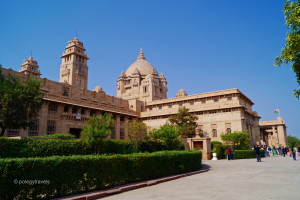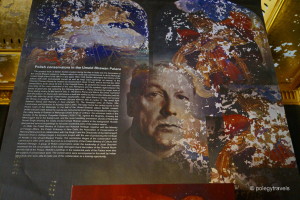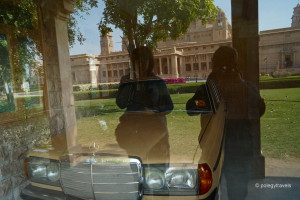 4. Jaswant Thada
Mausoleum built in 1899 by Maharaja Sardar Singh of Jodhpur in memory of his father, Maharaja Jaswant Singh II. It serves as the burial ground for the rulers of Marwar. (Between 6th and 13th century Marwar was a separate kingdom which was conquered in 16th century by Akbar, the grandfather of Shah Jahan who built Taj Mahal).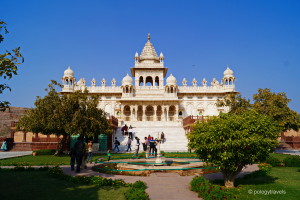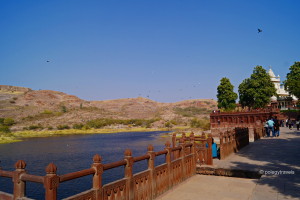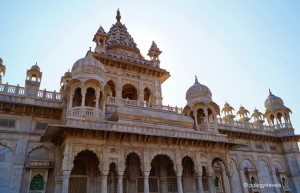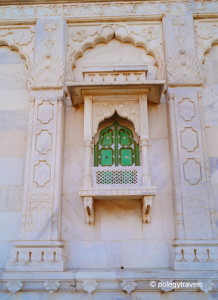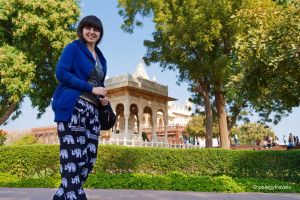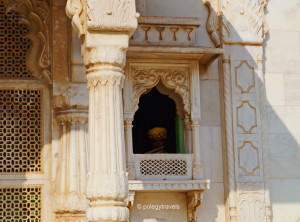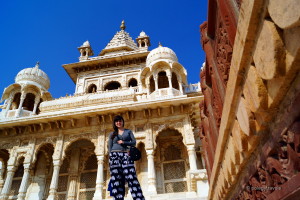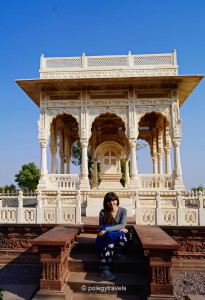 5. Ghanta Gar
Ghanta Gar is the clock tower of Rajasthan but not only. Around the tower there is a big market where you can buy everything 🙂 Clothes, jewelry, souvenirs… Nearby we managed to find a bookshop which turned out to be the only place selling postcards 🙂