We have finished another road trip in Europe. As always we will start with a summary of places we went to and a summary of the cost of our trip. If you want to know where we went to, what places we visited and how much it costs to go on a road trip to Spain with your own car for 2 weeks and a half, here you can read about it.
As a start some numbers from the trip:
8 832 kilometers we drove
17 days we spent travelling
3 countries and 1 overseas territory
10 nights we slept in the car
21 cities and villages
What was our plan?
Our aim as to get to the south of Spain. For me it was the 4th time to go to Spain but the first for Mohamed and the first for us to go there together. Our dream was to visit Andalusia, region which I've never been to and which has so much to offer. On the way we wanted to see part of the Basque Country and central Spain and on the way back go to Andorra.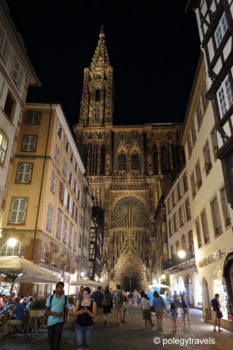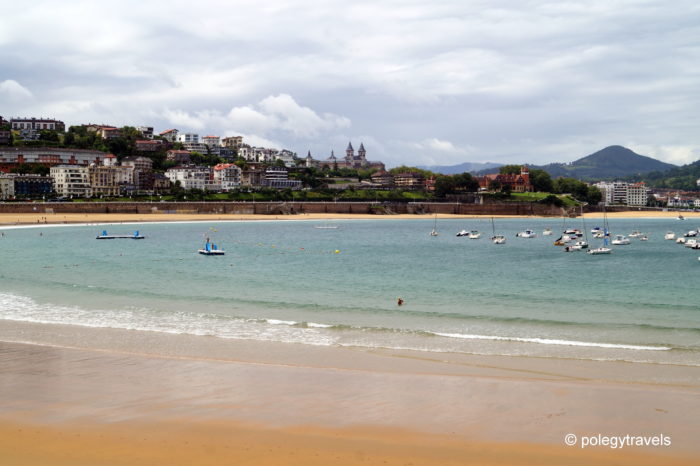 What did we manage to do?
The plan of our trip was modified. We decided to skip some places. Accidently we visited some we hadn't planned. We went sightseeing as much as we could sometimes for more than 10 hours per day. In some cities we stayed for longer, others were just a quick break on our journey.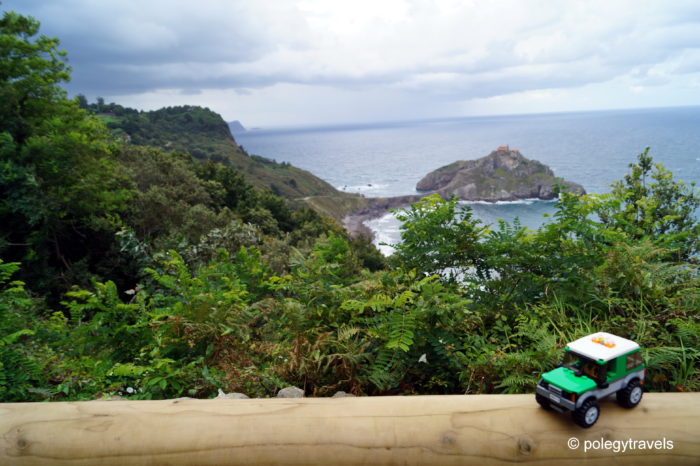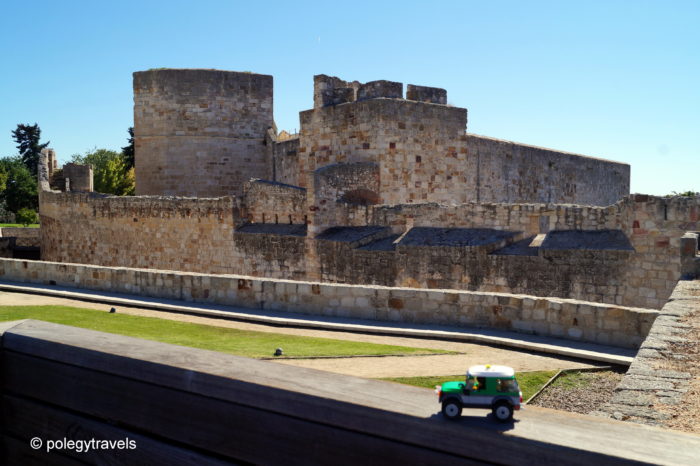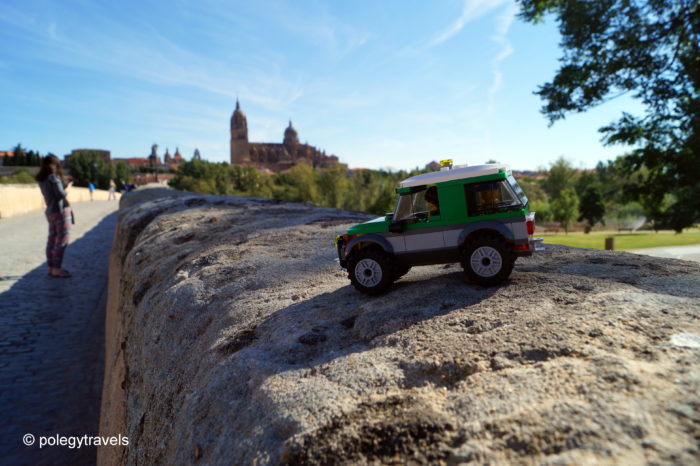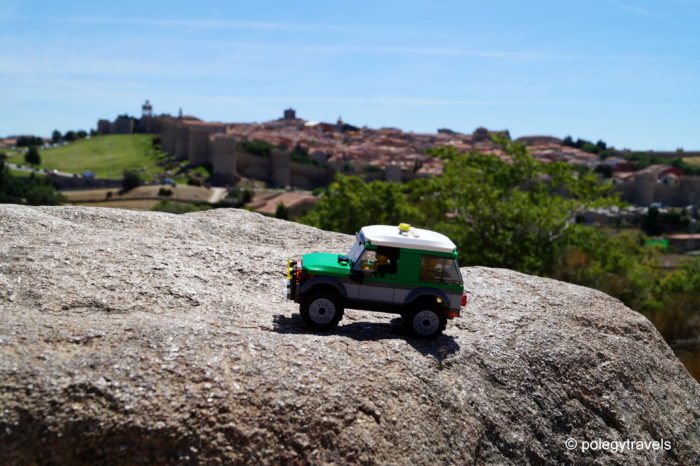 Where did we go?
The first day we were walking on the streets of Strasbourg. The next day we arrived to San Sebastian. We spent a great day with my friend from high school who showed us the city. Later we went to San Juan de Gaztelugatxe which is known Dragonstone from Game of thrones. From the Basque Country we went south to Zamora, Salamanca, Avila, Segovia, San Lorenzo de El Escorial and Toledo. Another stop was a small town in Castile: Daimiel where we visited kids from children's home. We met them two years ago during volunteering in Warsaw. Now we see each other every year during Football World Cup for Children from Care Homes. This year kids from Spain won and we had a chance to meet again in Spain 🙂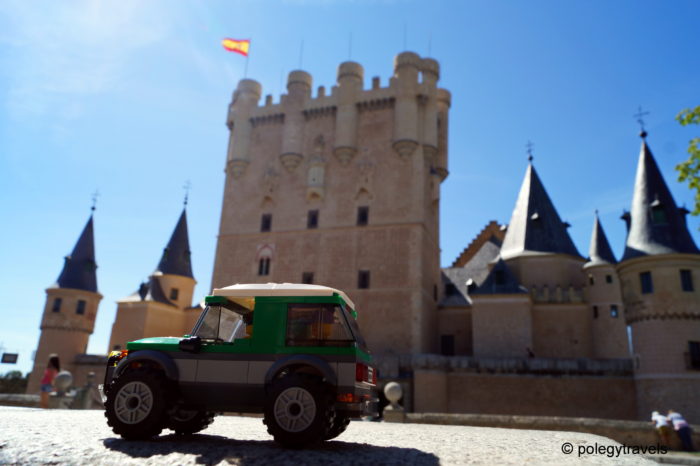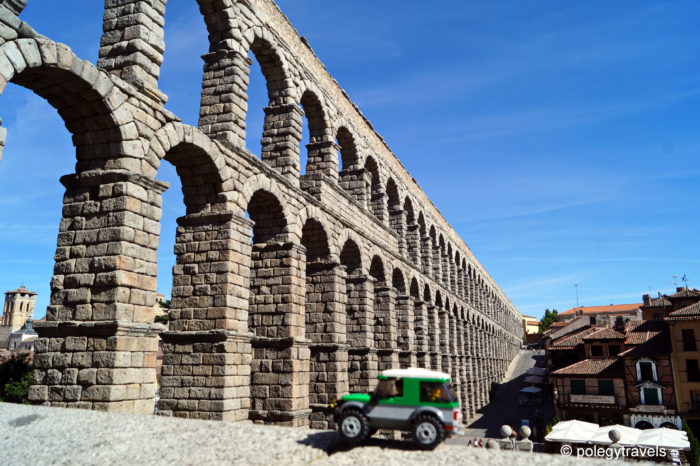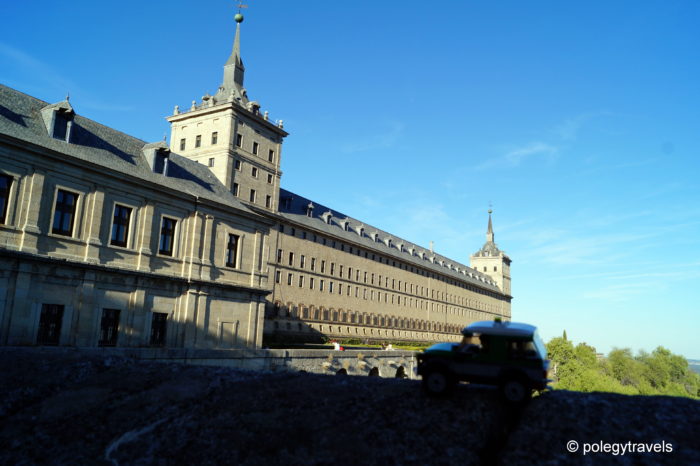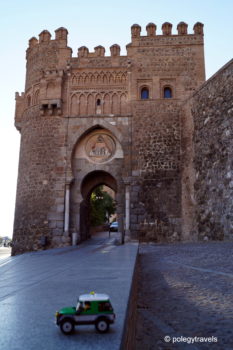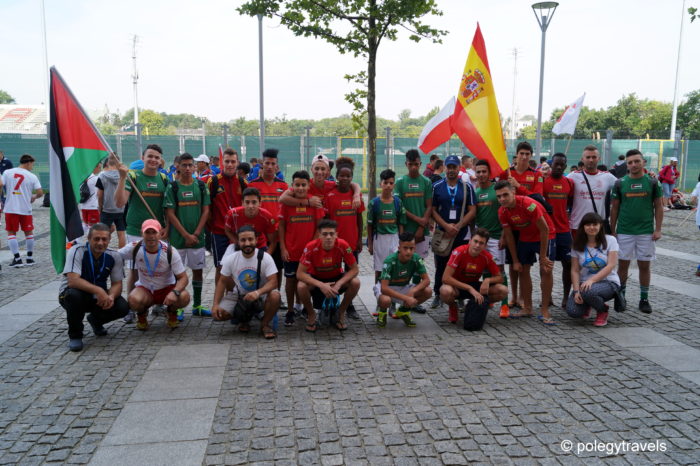 From Daimiel we went to Ciudad Real and then to our main destination Andalusia. We saw a beautiful Cordova and Seville. Later we relaxed at the beach in Cádiz and Conil de la Frontera. We went to Tarifa to see the coast of Africa but unfortunately the fog made it impossible.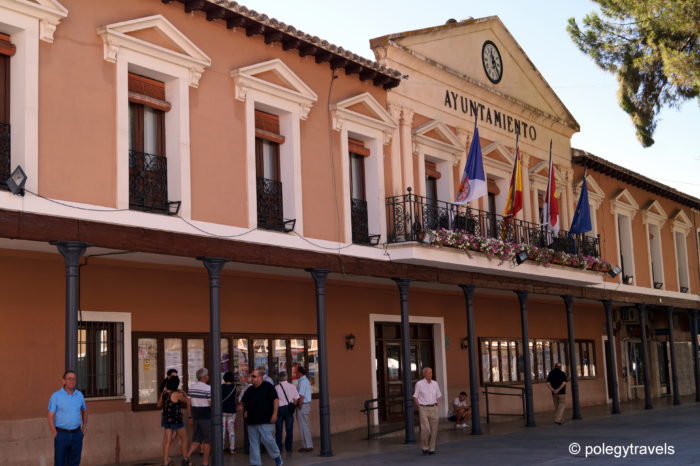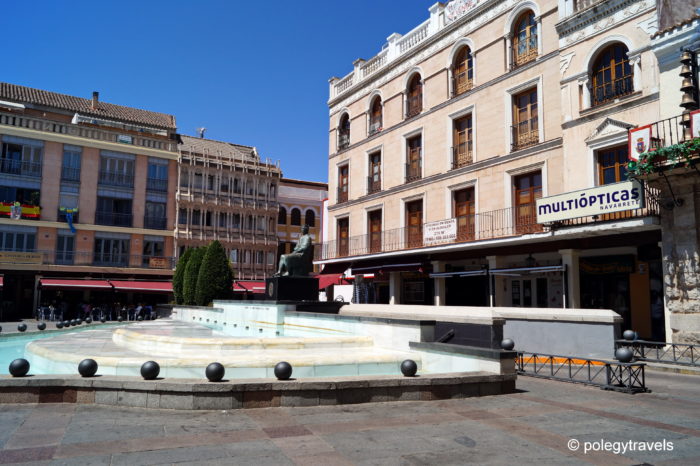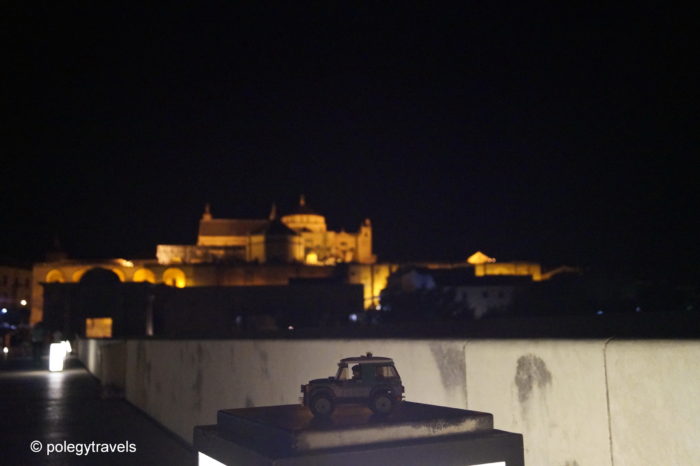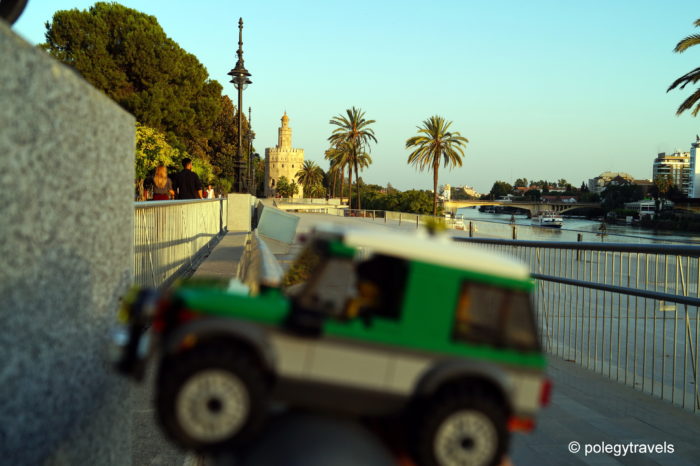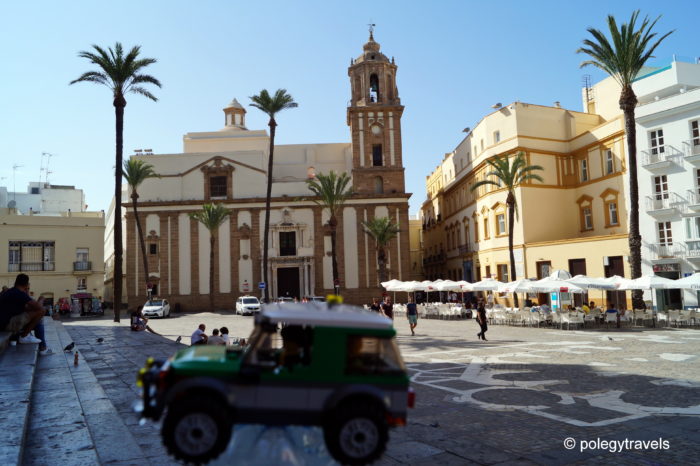 We made our other dream come true and we went to Gibraltar although our Egyptian half didn't have a visa. Then we saw Ronda and white town Setenil de las Bodegas. We went to Granada and spent half of the day in Alhambra. After that we took some rest at the beach in Almería and we watched flamingos in Cabo de Gata. We visited Murcia, went to Castle of Zafra, another place where Game of Thrones was shot. Later we went to Zaragoza and Girona. At the end we had to shorten our trip for few days because of problems with the car 😉 That's why we finally didn't go to Andorra.
How much did it cost us?
The summary of the cost: how much is it to make a road trip in Spain with our own car in two and a half weeks? As always we will divide the cost into sections: fuel, parking the car, other transport, accommodation, food and sightseeing.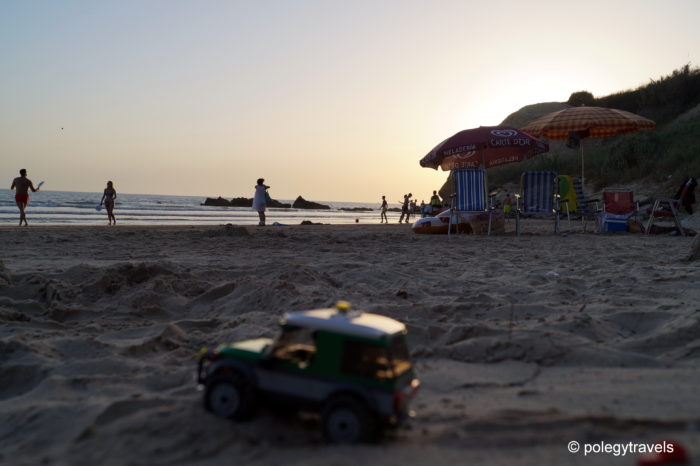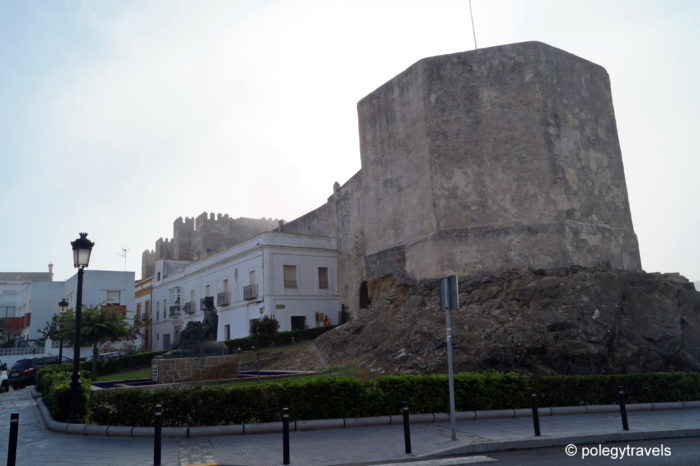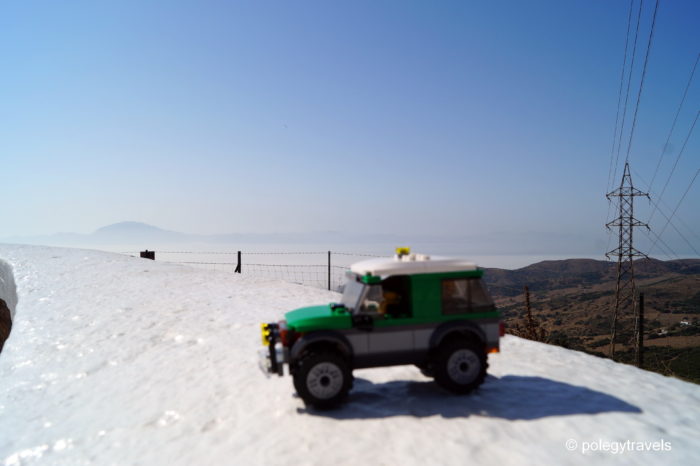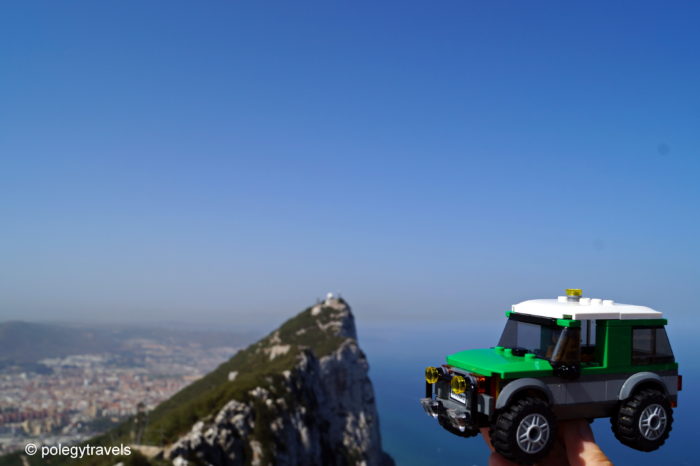 Fuel
We still tank up our car with diesel and our Land Rover consumes a lot. It turns out that in Spain diesel is much cheaper than in France and Germany. We paid between 0.96 and 1.19 euro per liter. In comparison to France it was 1.17 up to 1.33 euro and in Germany 1.19 up to 1.4 euro. We don't want to make you bored with the calculations so over all to drive 8832 km we needed 686 liters of diesel.
Summing up all the prices in Poland and abroad we paid around 778 euros.
Parking the car
We tried to park the car in free car parks next to the hotels where we slept but we often used car parks inside the cities. Sometimes we avoided paying because it was weekend or hours of siesta. In another occasions we had to use underground parking which are paid per minute, depending on the city between 0.033 up to 0.044 euro.
In total we paid 15.25 euros for the parking.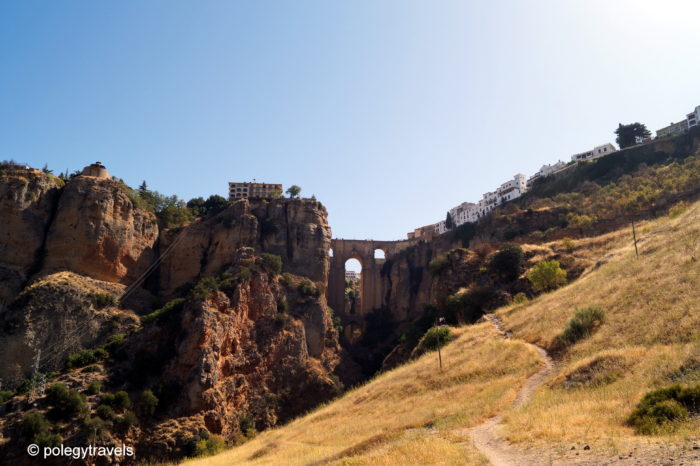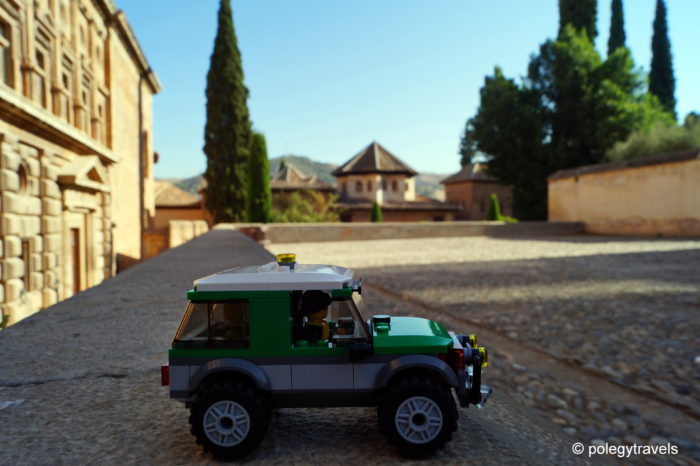 Transport
Although we mostly used our car to move around, from time to time we preferred to leave it on a free parking and go to the city center by bus. Public transport is not cheap in Spain.
Bus tickets cost us 22.6 euros.
Accommodation
We spent 16 nights travelling. One of them we spent at my friend's place in San Sebastian, one at our friend's in Daimiel, 4 in hotels and 10 sleeping in the car. We looked for cheap accommodation on airbnb and booking. However we didn't always manage to find the cheapest option. We had our expectations while looking for a place to stay, there had to be a parking for the car and we had to get double room. So we spent a night in a dormitory, youth hostel and once even in 3-stars hotel in Murcia because its price was the same as the price for youth hostel with worse quality. Accommodation in Salamanca cost us 37 euros, in Seville 42, in Granada 40 and in Murcia 47.
In total 166 euros.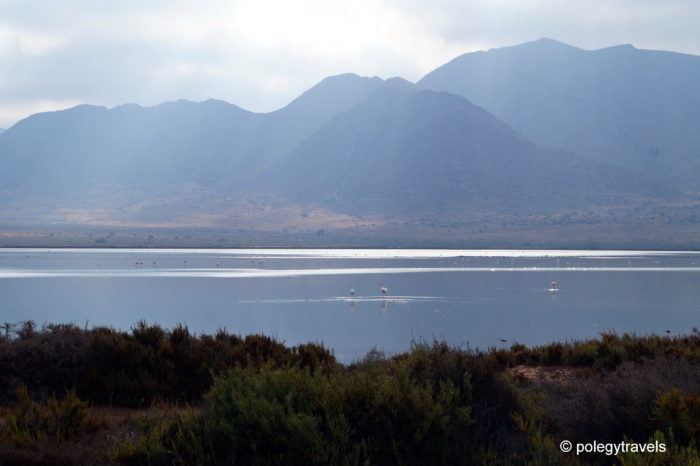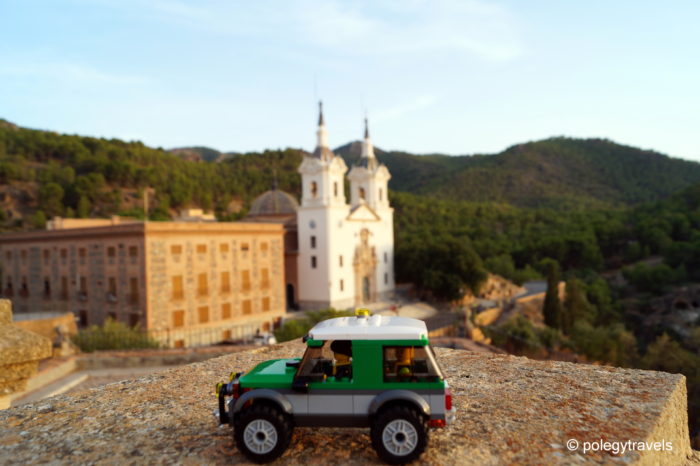 Food
We tried to economize on that and we had done shopping in Poland. However, we couldn't resist trying local cuisine which I love! So we went to have tapas, we had dinners at restaurants ordering mostly 'menú del día' because it's cheaper. We did shopping there to prepare something from local products. What's more, we weren't able to leave without eating some seafood which we both adore 🙂 Spanish cuisine is one of the best in the world for us.
In total we spent around 156 euros on food.
Sightseeing
Tickets for tourist attractions aren't cheap in Spain. Accidently we managed to get a free ticket to see Alcazar in Seville because that day, the last hour of visiting was for free. We paid to enter Mosque–Cathedral of Córdoba, Alhambra in Granada and for the cable car to the Rock of Gibraltar.
In total 73 euros.
To sum up, the whole cost of our trip was: 1211 euros.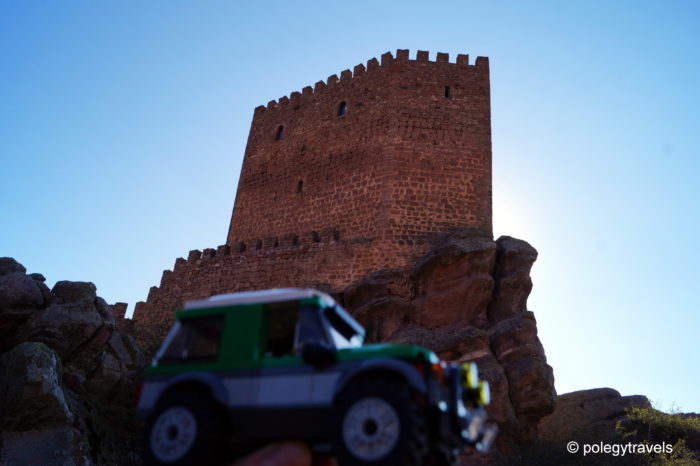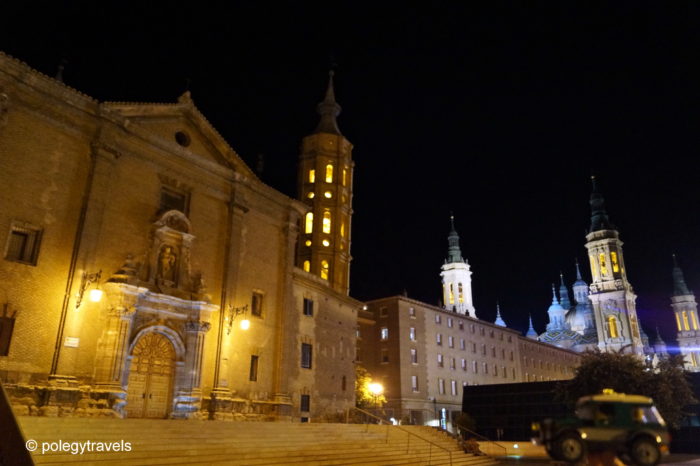 What didn't we include in the cost?
In our calculation we didn't include buying souvenirs, which we love and always buy many, and shopping we did for us to use in Poland for example Spanish olives. After all those are not indispensable products while travelling 😉
Why so much money?
As you can see, more than a half of our expenses was the fuel. We chose this type of transport and we expected this cost. At the beginning we wanted to lower the expenses on the car and take people on blablacar. Unfortunately, the plans for our trip were changing sometimes every hour and we were not able to plan our rides between cities. In addition to that, later our car started to break down. Because of that we started and finished the trip only two us.
We spent 17 days travelling, we visited many places. If we wanted to fly to Spain during summer time and move around those places by public transport, we would not only loose our place to sleep in the car but we would also pay much more money. So, if we divide the cost by two people we paid 605.5 euros per person for 17 days of road trip or if you prefer 71 euros per day for both of us.