We had our first road trip in Europ. It was also the first time we didn't plan anything in our trip. Every night we decided where we would go the next day, we looked for a place to sleep and places to visit. The whole trip brought us unexpected stories, we met amazing people, we ended up in places we hadn't thought about before. No plan was our plan and that's the reason why we will remember this trip for a long time.
Road trip in numbers:
3608 km we drove during 8 days
5 countries we visited
12 cities we went to
2962 m the height of the peak of Germany we went to
15 km the distance we walked in Civil March for Aleppo
2 castles we visited: Neuschwanstein in Bavaria and Vaduz Catle in Liechtenstein
3 nights slept in the car
The most interesting experience from the trip:
One day spent on Civil March for Aleppo
Visiting Venice during Carnival
Visiting Neuschwanstein castle
Where did we actually go?
We have to explain how it happened that we went to so many places in such short time. Our main goal was to see Neuschwanstein castle in Bavaria. We also knew we would like to go to Liechtenstein and Italy. The rest was a spontaneous decision.
It was a bit far to go to the castle right away so the first day we stopped in Moritzburg where we walked around a palace on water. In the evening we went south, spent the night sleeping in the car on a parking and in the morning we arrived in Garmisch-Partenkirchen. We had breakfast in the car looking at the ski jump and the rest of the day we spent going up the Zugspitze.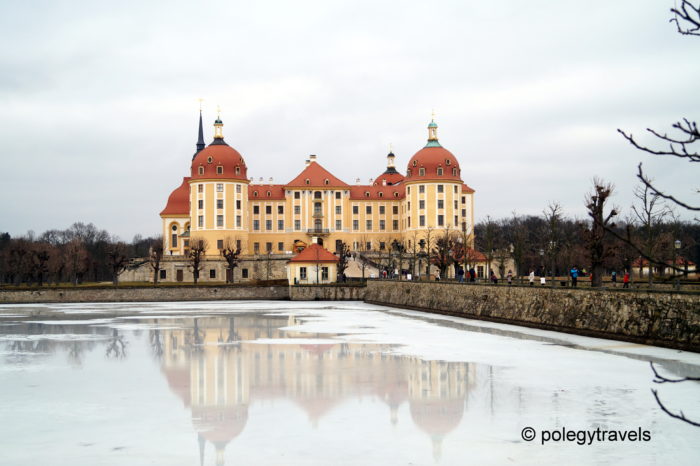 On Monday morning we went to Schwangau to Nauschwanstein castle. We spent few hours going there, visiting the inside of the castle and roaming around. Later on we stopped in Lindau where we took rest by Bodensee lake. After that we moved to Wolfurt in Austria because there we found a place to spend a night and it was close to Vaduz. We spent Tuesday in the capital of Liechtenstein and in the afternoon we went to Italy. We stopped for few hours in Bolzano and in Trento where we spent the night. On Wednesday we wanted to go to Verona and Padua but since we have been there before we decided to go to Venice. Accidently we ended up in Venice during Carnival! We loved the city despite of huge amount of tourists.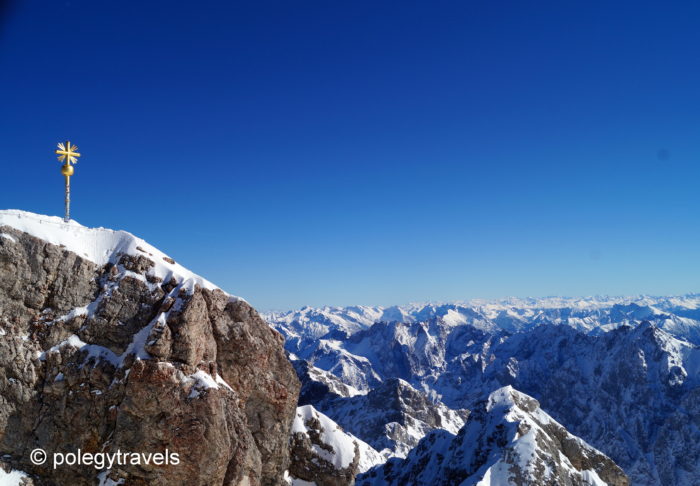 On Thursday we had to make a decision what to do next. Instead of another day in Venice we went to participate in Civil March for Aleppo that was passing through Slovenia then. It took us few hours to reach a village Zgornja Kungota late in the afternoon. It was late and we didn't manage to find the arching group so we slept in the car again. On Friday morning we joined the group and walked almost 15 km to Maribor. Actually only I walked because Mohamed had to take our car there. At the same time he helped to transport participants' luggage. After the march we went to Graz to give a lift to one of the marchers so he could take the train back home. We made our way back to Warsaw through Austria and Czech Republic.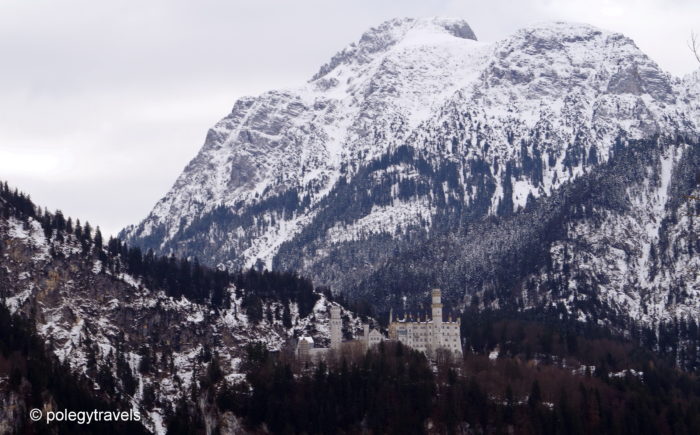 How much did it cost us?
That's what is usually the most interesting. What is the cost of 8 days trip by car to mentioned places? We went to many cities, we spent only a while in some of them, in others it was longer time. All in all we managed to visit many places and make true some of our travel dreams. We can devide our expenses in few categories:
Fuel
The most expensive part of the trip is fuel. We have a big car. We filled it up in Poland, Germany, Austria, Italy and Czech Republic. The most expensive fuel was in Italy, the price of diesel reached 1.5 euro per liter. It was the cheapest in Austria, we paid around 1.10 euro. In Germany it was between 1.26 – 1.50 euro and in Czech Republic 29-33 Czech koruna.
In total for 3600 km we paid around 311 euros.
Motorways
We had to buy vignettes in Austria, Czech Republic and Slovenia. The price for Austria for 10 days vignettes was 9 euros, in Slovenia 15 and in Czech Republic 16. We drove in Czech Republic at night and we didn't have Czech koruna. We paid in euro so the vignette was a bit more expensive. Normally it's 310 koruna, more or less 12 euro. Apart from that in Austria we paid 9,5 euros for a special part of motorway which wasn't covered by the vignette.
In total we spent 49,5 euro on the motorway fees.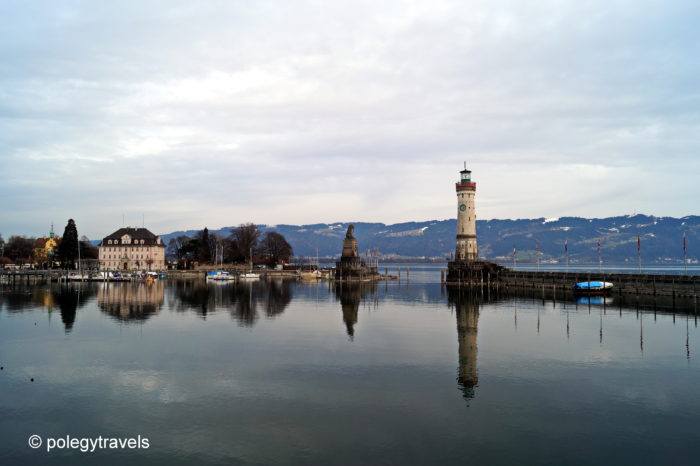 Car parks
Travelling by car includes parking fees. Sometimes we could avoid because it was weekend. In other places we had to pay for a day parking. Inside Venice 24h car park cost us 21 euros and in Schwangau we paid 6 euros for parking for the time of visiting the castle. In Bolzano it was 4 euro for 2 hours, Trento around 1 euro and Lindau 50 cents.
In total 32,5 euros for parking the car.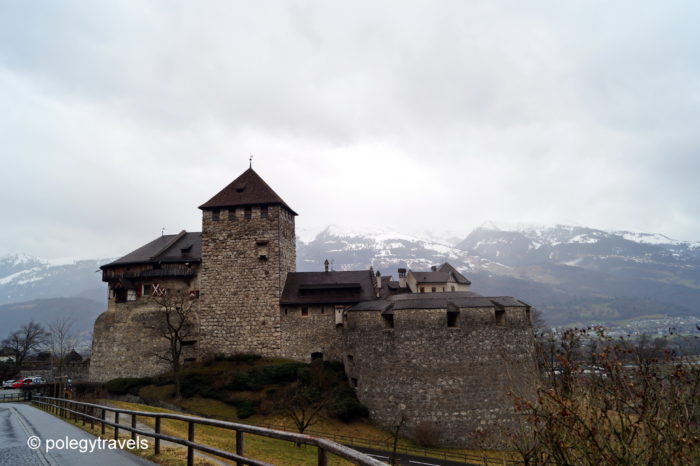 Accommodation
We spent 7 nights travelling and 3 of them we slept in the car. We looked for cheap hostels on booking or rooms on Airbnb. In Garmisch-Partenkirchen we paid 34 euros for a night + 4 euros tourist tax and in Wolfurt we got a place on Airbnb for 37 euros. Inside Trento it was 47 euros + 3 euros tax and in Venice 45 euros + 6 euros tax.
In total 176 euros for 4 nights.
Sightseeing
It wasn't cheap either but we went to some place probably once in a lifetime so we had to take the advantage 🙂 The most expensive was a ticket to go to the top of Zugspitze. We paid 89 euros for the train from Garmish-Partenkirchen. Visiting Neuschwanstein castle cost us 26 euros. Many other attractions were free of charge but that will come later in other articles.
In total 115 euros for sightseeing.
Food
We tried not to spend much money on food so we didn't go to restaurants. Simply our budget wasn't enough for it 😉 We did some shopping in Poland and usually we had cereal with milk, sandwiches and noodles. From time to time we stopped on gas stations for a coffee or some hot snacks. We also bought food in markets.
In total around 76 euros.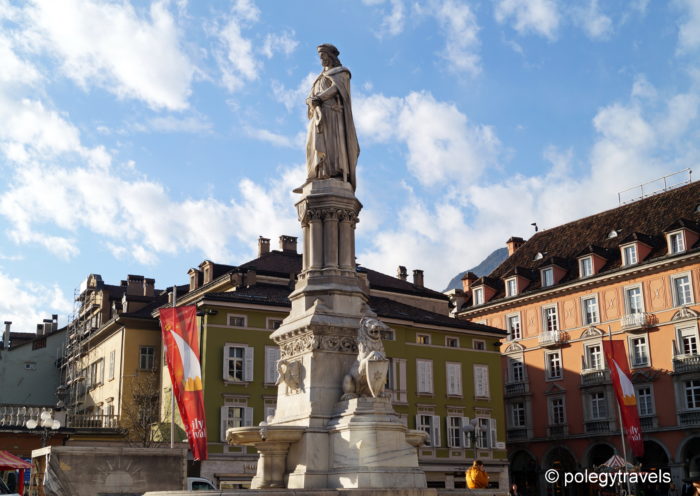 The rest of the cost were souvenirs we always buy. We got some postcards, magnets and mugs for my mother's collection. We also sent many postcards from Liechtenstein and it's not a cheap country. Nevertheless this is not a basic cost of the trip so we don't count it here.
In total the basic cost was 760 euros for two people.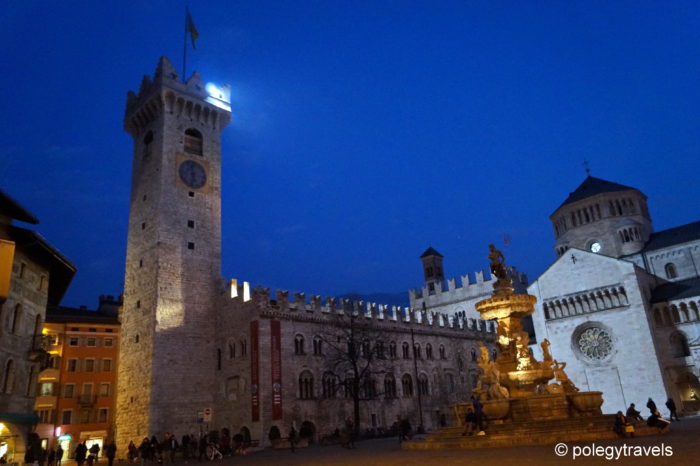 Is it a lot? It's hard to say. It was two of us in our own car which is a bit expensive way of transport. On the other hand, thanks to that we had a total freedom to move wherever we want and we could see more places. We didn't plan it before so we couldn't lower the cost by for example taking people with us on blablacar. We searched for cheap accommodation but also comfortable so we always chose double room although not always with separate bathroom. For some reason we travel together, to spend time two of us and not to sleep in a dormitory with other people which would be definitely cheaper but not very comfortable 😉
Is it possible to make it cheaper? Probably yes 🙂 Everything depends on personal needs and preferences for transport, sightseeing and food 🙂
Was it worth it? Totally. Each and every euro was worth to make this trip 🙂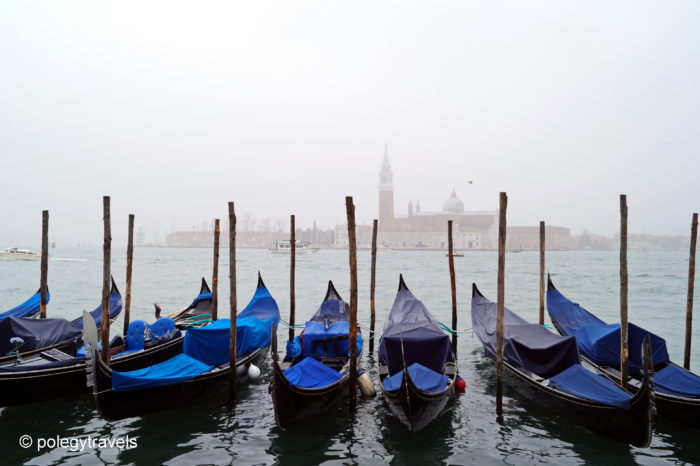 https://www.facebook.com/polegytravels/videos/562428867296709/
Summary of where we have been.