Before going to Andalusia by our Land Rover I asked myself many questions about travelling by car in Spain. Is it safe on the road or are there many accidents? Will we be able to find car park inside the cities? What are fuel prices? I often looked for answers for those questions without any results. What we wanted to find were not only facts but also opinions of people who have already went there by car.
Mandatory documents and car equipment
No one will be surprised if I say that to travel by car in Spain you need your driving license, identity card or passport and the OC insurance. It's obligatory to carry high-visibility jacket, two warning triangles and a spare wheel. Not mandatory but recommendable is to have a first-aid kit and a fire extinguisher.
Lights
Driving with the dipped headlights on is obligatory only at night, while passing through the tunnels and during the day in bad weather conditions.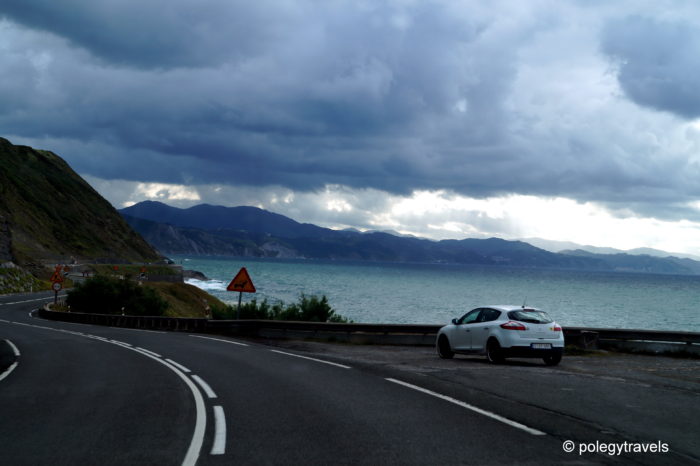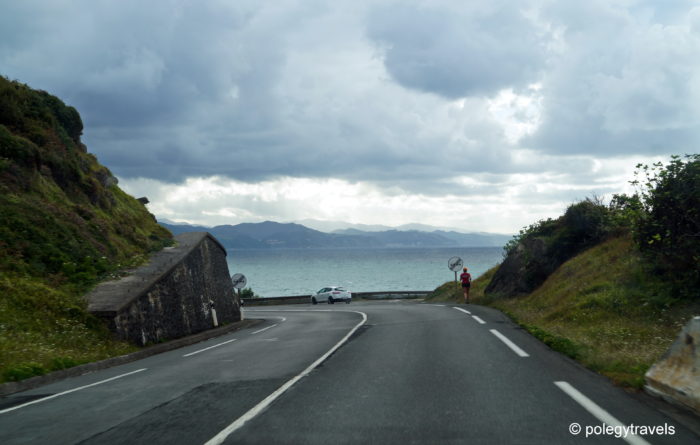 Roads
Roads in Spain are really good. We were positively surprised, especially after leaving France where driving for us is just a nightmare. In Spain you can travel on paid motorways (autopistas) or expressways (autovías). The second is free and at the same time perfectly adapted for travelling. We travelled our whole route on expressways. They are comfortable, good quality and every few kilometers you will find gas stations and car parks without any problems.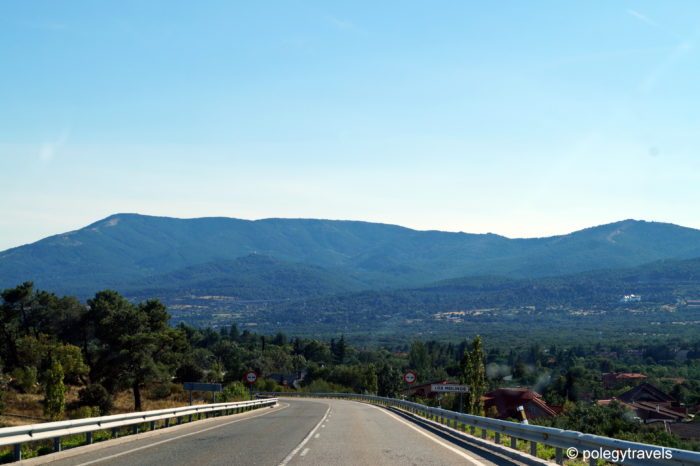 Speed limits, traffic controls and radars
The admissible speed on highways and expressways for a car is 120 km/h. After crossing the country from north to the south I have to say that we were one of few drivers who actually followed the limit 😉 On other types of roads the limit is 100 or 90 km/h and in a built-up area 50 km/h. During our trip we saw maybe one traffic control and that's very little. There are radars on the road but not many of them. It's not France where radars are waiting for you on each and every possible part of the road 😉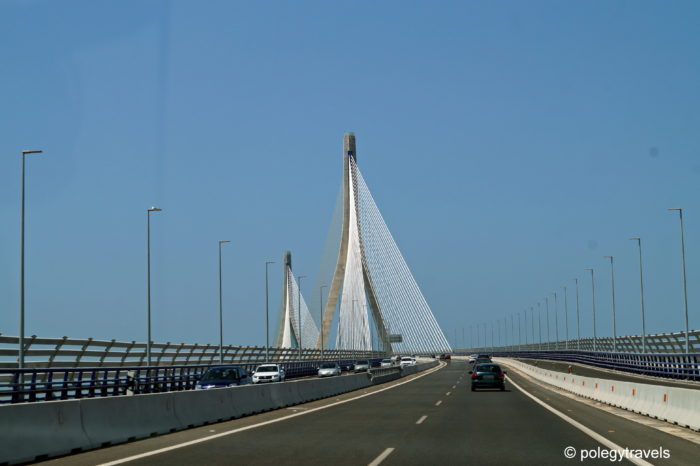 Parking
In the cities there are four different parking zones: white, yellow, blue and green. The white one is free parking zone, usually located outside the center of the city. Yellow zone is where parking is prohibited and allowed only for privileged vehicles. The green one means parking only for residents (residentes) although in some cities others can park there too. They pay more than the residents and can use if for less amount of time than in the blue zone.
The blue zone (zona azul) is a zone of limited paid parking up to 2 hours. Depending on the city there are different paid hours, for example since 10 am till 2 pm and from 5 pm till 8 pm. Sometimes it's between 9:30 am – 1:30 pm and 4:30 – 7:30 pm, in other places 9 am – 2 pm and 7 pm – 9 pm. The three free hours during the day are the hours of siesta. On Saturday only few hours are paid, usually between 10 am and 2 pm and on Sunday and public holidays it's totally free.
Exactly as in Poland, you pay in the special machine and you put the printed ticket inside the car behind the window. Trying to avoid payment is not worth at all. As I have already mentioned, there aren't many traffic controls in Spain but they love giving tickets for parking in a wrong place or exceeding the time on the parking ticket.
Fees for parking in the blue zone are not very high comparing to other countries in Western Europe. For one hour you pay between 0.7 and 1 euro. In Cordova and Seville for example, for the maximum parking time in the blue zone which is 2 hours, you will pay 1.7 euro and in Segovia 1.4 euro.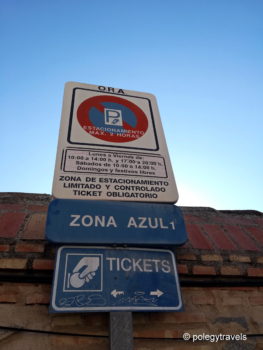 Underground parking
In tourist destinations it's sometimes difficult to find a place to park even in the blue zone. People park everywhere. The worst is in summer and on the weekends. Only we know how much time we spent trying to park near the beach in Cádiz. In moments like these it's good to consider using underground car parks. Each bigger city has several of them even in the city center. We used them in Cádiz, Zaragoza, Murcia and Girona. It depends on the city but the price ranges from 0.033 to 0.044 euro per minute during the first parking hour. Next hours are a bit cheaper. Of course, this option is more expensive but if you run out of options and you want to leave the car near the center it's a good choice.
Free parking
To sum up, if you don't want to pay for parking, try to find free spots marked with white line. You will find it usually outside the city center, near residential zones. It will be further from the city center but it's possible to avoid fees.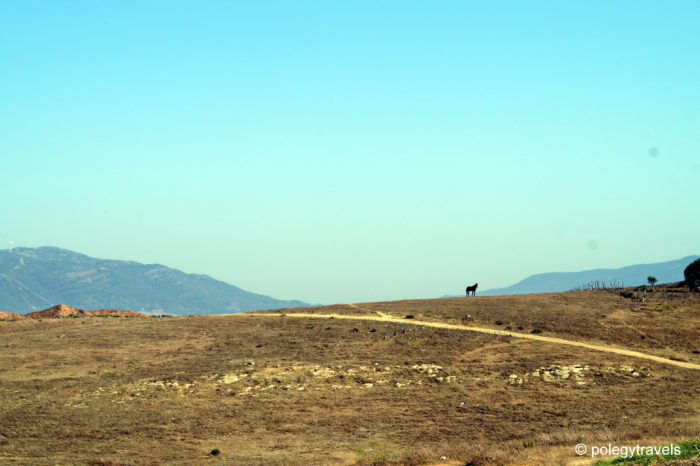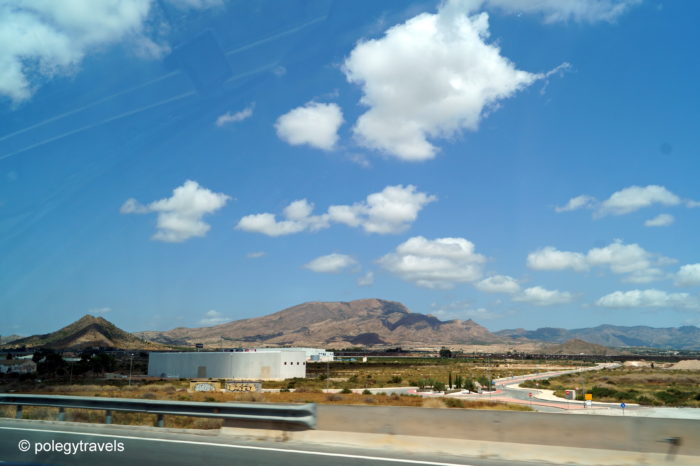 Sleeping in the car
The good news for people, who like us sleep in the car when they travel, is that in Spain it's permitted to sleep in campers in highway parking, streets and squares. Actually we don't have a camper, just a normal car but we didn't have any problems with sleeping in the car. We slept on car parks inside the cities, near the roads, next to parks. For the whole trip we didn't have problems with that and usually there were other people around sleeping in campers. If you prefer to sleep on a campsite, Spain is a great choice for that. Many people travel there by campers and the campsites are everywhere and they are well marked on the road.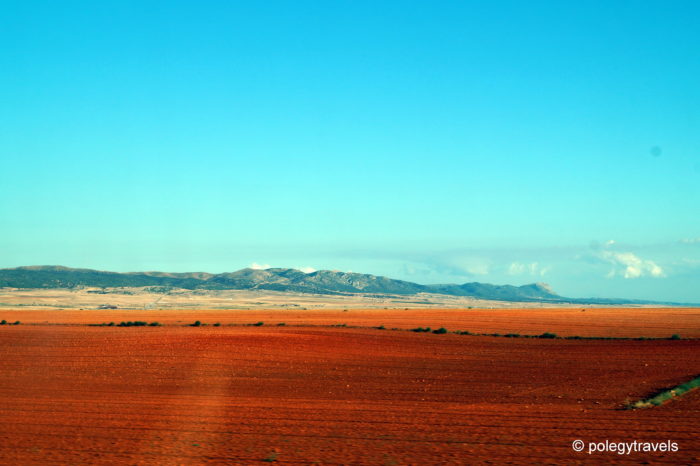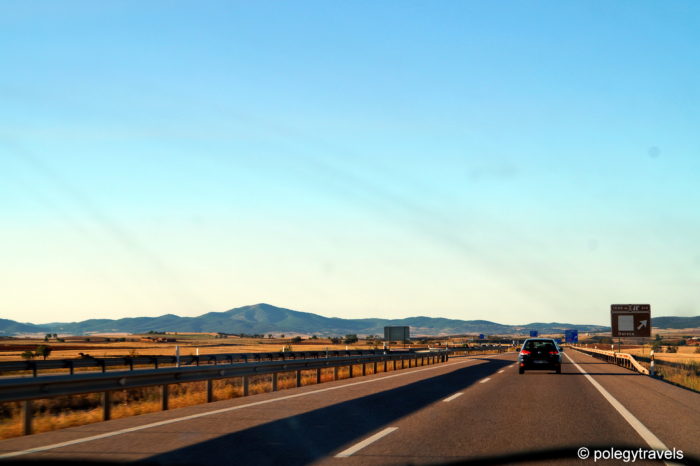 Fuel prices
A nice surprise for us was the price. We use diesel and its prices in Spain during our trip ranked between 0.96 and 1.19 euro. Comparing to France and Germany it was much cheaper. What's important is that in Spanish they also call diesel gasóleo and you may find this word on some gas stations. The price of petrol 95 was from 1.2 to 1.3 euros and 98 from 1.3 up to 1.44 euro.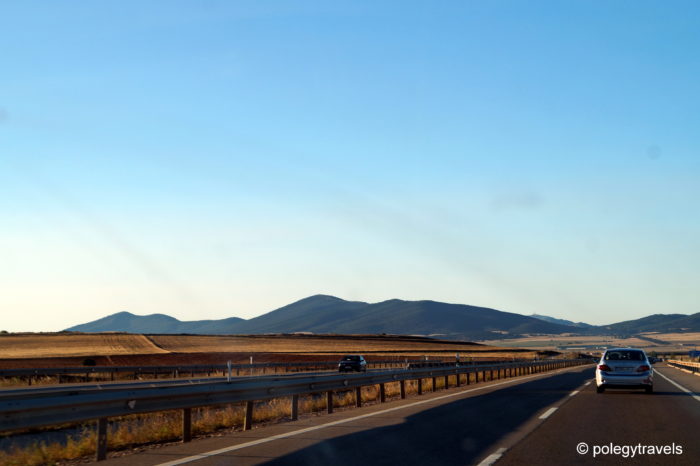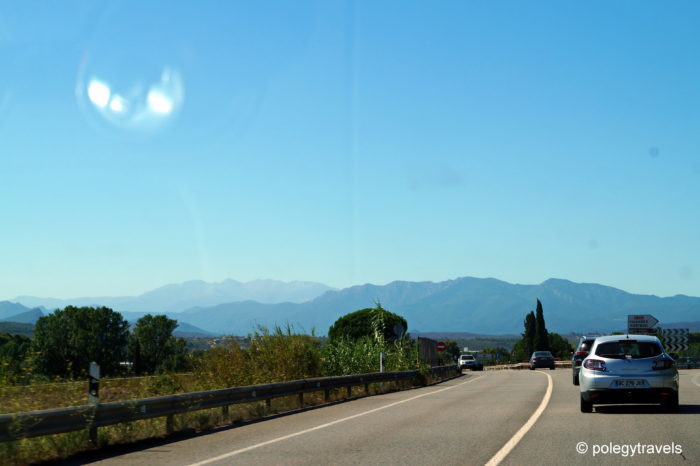 Safety on the road
How do Spaniards drive? As I mentioned at the beginning, not many drivers in Spain respect the speed limit. They also park however they can, it's important that their car has enough space, the others will manage somehow. When you drive or just walk around the city you will see many cars with signs of past collisions, scratched, with dented bumpers. It's totally normal there. On expressways we also have seen several collisions. One day we passed by four of them. It's much more than in any other European country we have been to. Be careful and drive defensively.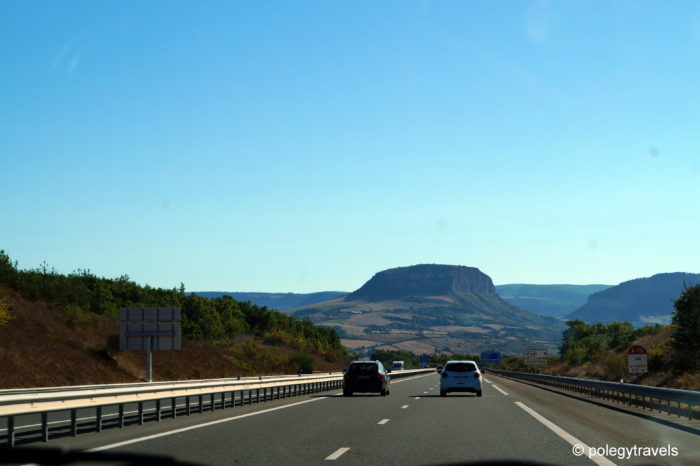 If you have any more questions about travelling in Spain by car ask in the comments. We may have forgotten about something and this way we will be able to complete the article 🙂