Travelling to South Korea was the biggest surprise for me this year. I didn't plan visiting this country for next few years. I will tell you more, Korea was one of those places for us which we haven't planned seeing at all. That part of the world wasn't interesting enough to spend our holidays there. So what happened that I finally went there and what's more I went alone?



How about South Korea?
We have just come back from our road trip to Spain and we didn't even have enough time to unpack. Still, there was already a chance for me to go on a business trip to South Korea. A business trip so I was supposed to go on my own. We thought about it despite not having much time to decide. Finally we came to the conclusion. If we didn't want to go to Korea, it could be a good chance for one of us to see that part of the world. We can always go back there together. So I agreed to go and three weeks after coming back from Spain, I got on a plane to Dubai.
What do I know about Korea?
I had never been so unprepared for any trip. Unfortunately, I hardly knew anything about Korea. There was no time to read, prepare and plan sightseeing. I packed thinking that I would spend there two months so I would have enough time to learn everything. In the meantime things changed. My trip was shortened to be three weeks and I didn't have a chance to see everything I had planned.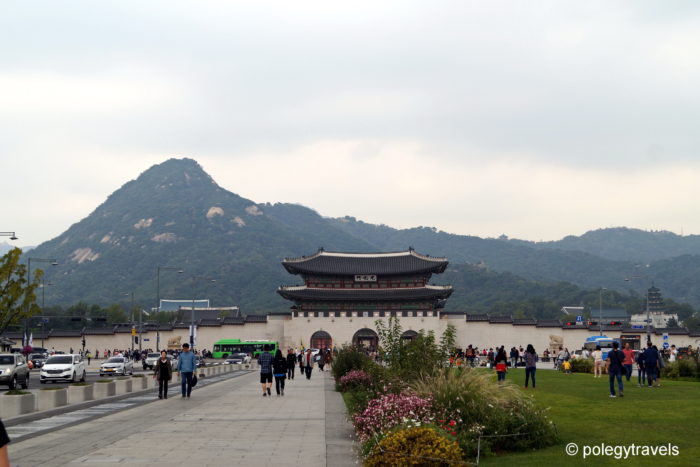 What did I do there?
Since the trip to Korea was a business trip, no one will be surprised if I say that mostly I worked 😉 I was sightseeing on the weekends so I spent first two of them in Seoul. It's a huge city and there is so much to see. I tried Korean food which unfortunately, wasn't always tasty for me. I tried to learn Korean alphabet (I managed only with half of it). As much as I could I tried to learn about Korean culture, although I know there wasn't enough time for that.



I'm going back to Poland!
The possibility to travel to Korea was as sudden as the information about shortening the trip. Instead of two months I was supposed to come back to Poland after three weeks. On one hand I was a bit disappointed. I left everything back home for two months, I planned visiting Jeju island and some other places. However, I have to admit that I was also happy. I missed my husband who stayed in Poland, my family and our dog. Although I knew that two months would be difficult and we had prepared for that, I couldn't hide my happiness that I'm coming back earlier. Anyway, I couldn't complain. I spent three weeks in South Korea, a country I probably wouldn't visit myself for a long time.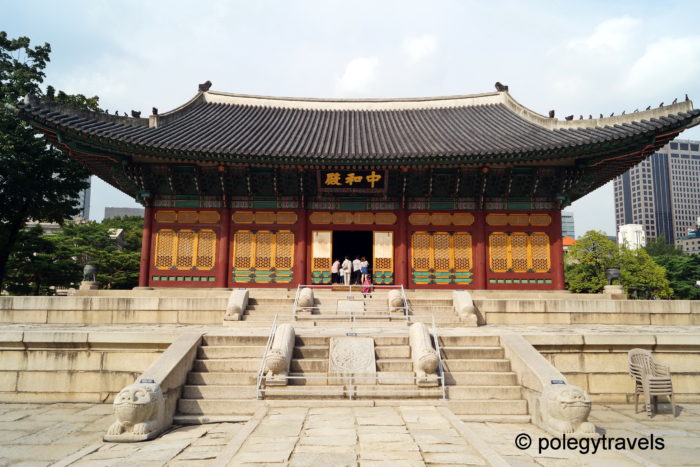 Did I like Korea?
It's hard to answer this question. South Korea is not a famous tourist destination. I really liked many places in Seoul, however I heard that if you visited other countries in Asia you may be disappointed with Korea. From my own experience I can only compare it to India. If it comes to the number of monuments, Korea can't be really compared to India. On the other hand it's not a big country and the war damaged a lot there. It was an advantage for me that Korea is not full of tourists. You can go sightseeing in peace and quiet, though in the most famous places it's not that easy anymore 😉 What's more, I find Korean culture and traditions very interesting. Observing people's behavior was my daily custom. I'm still surprised how organized this country is and how everything works in a logical way.
Apart from that, South Korea is a perfect destination for those who love shopping. There are so many shops with local brands of clothes and cosmetics which you may not find in Europe or you will pay a pretty penny for it. Even if you are not fond of shopping (as me), trust me, in Korea you might change your mind. I couldn't stop myself from buying some local cosmetics 😉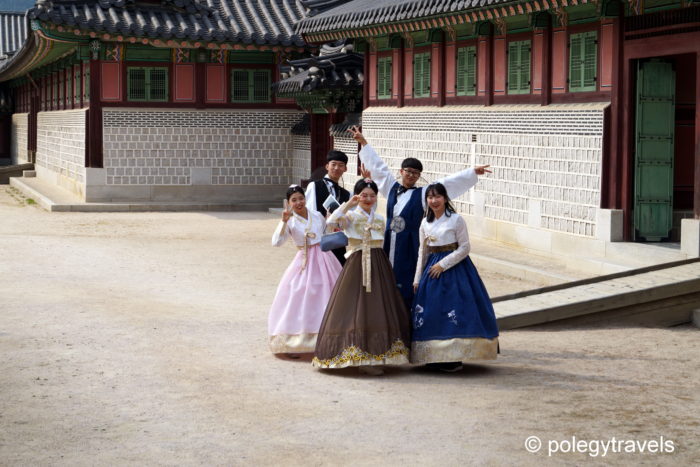 What did I miss?
I can't deny that Korean food was tiring for me. I found dishes that I loved (usually it was seafood) but mostly they were so spicy that I couldn't eat much. Also, so many dishes there are based on beef and pork and I don't really like those types of meat. Obviously, and what's the most important, I missed my second half to discover Seoul together. I usually visited places in Korea with my colleagues, sometimes I went somewhere alone. It had many advantages though me and my Egyptian half understand each other without words. We enjoy seeing the same places, we have similar pace. That's what I missed 😉
How can I sum up my stay in Korea?
Going to Korea was a really delightful experience. For the first time I have visited that part of the world, a country that is so different to what I knew. When I was going from Warsaw to Dubai I also got a free upgrade for business class. I not only had a chance to fly in business class for the first time in my life but also it was business class in one of the best airlines in the world: Emirates*. I guess it was the first and last time when I was so lucky. The whole trip to South Korea was a valuable adventure 🙂
*In 2016 Emirates was ranked the best airline according to BusinessInsider.com. In 2017 they were on the 4th position.