We all remember the stories about Moomins from our childhood. Even if we didn't know Tove Jansson's books, we probably watched the the TV series of Japanese-Finnish-Dutch production from the nineties. Who didn't dream of the Moomin world to be real and to go inside the blue house? Now it's possible because Moomin Valley really exists.
Where is Moomin World located?
Moomin World is a theme park located in the island of Kailo in Naantali. Naanatali is 15 km away from Turku and it attracts tourists with the Moomin Village. The park was opened on the island of Kailo in 1993.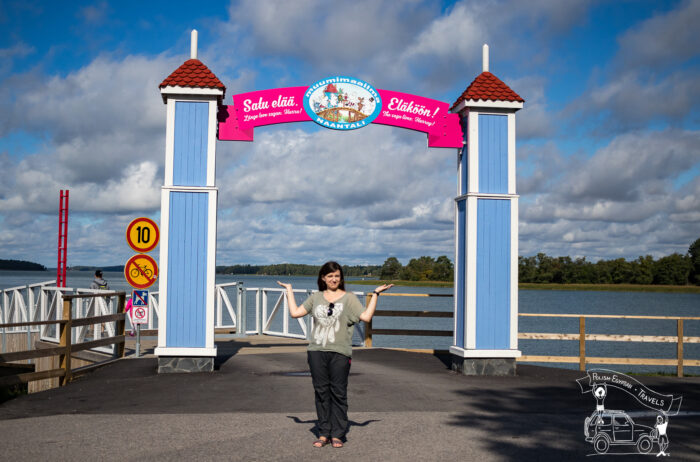 What should you know before going the park?
Moomin World is open three times a year. For the first time in winter, in February. Then in summer (in 2019 since 8.6 till 28.08) and for three weekends of October (in 2019: 12-13.10, 17-20.10 and 26-27.10). There are different opening hours in each season. We went to Moomin World in mid-August and it was open from 12 p.m. to 6 p.m.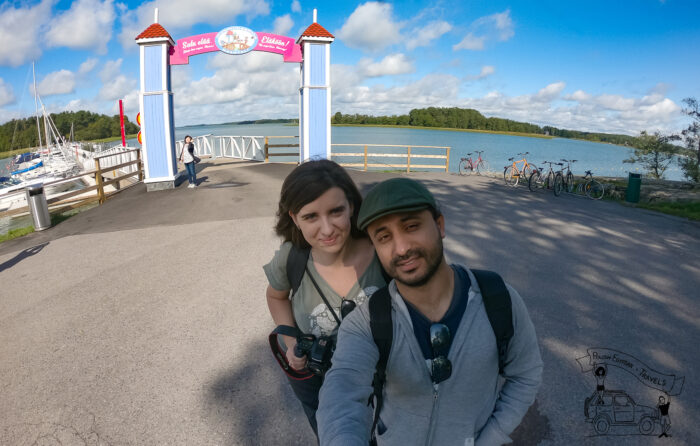 How much are the tickets?
The price of the ticket varies if you buy it on-line or in the ticket office in the park and also depends on the date. In summer the ticket is most expensive because it costs 28 euro per person (price on-line) or 31 euro (if you buy it in the park). In autumn and winter the price is 20 euro (on-line). The park offers special prices of family tickets and children below 2 years old enter for free. You can also purchase a ticket for two days. I you want to spend two days in the park, a ticket like that will save you money. In summer it costs 37 euro while one day ticket is for 28 euro.
You can check the current prices of tickets here.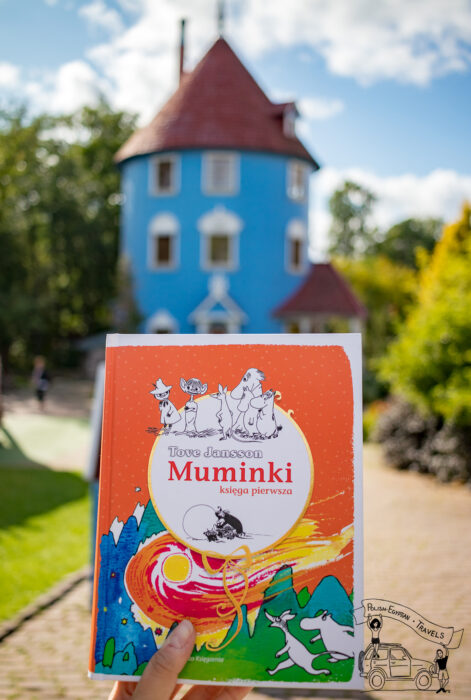 When should you visit Moomin World?
Should you go to Moomin World in summer or wintertime? Or maybe in autumn? In summer the tickets is most expensive but at the same time, you can count on good weather. In winter and autumn it's cheaper but it's colder (especially in winter). On the other hand, the Moominhouse must look magical when it's covered with snow. The date is up to you to choose. We went to Moomin World in August and we don't regret it. However, if you plan to go there in summer, try not to visit in on the weekends. There is much more people then. I recommend you choose any other day during the week and the visit will be much more pleasant.



Attractions of Moomin World
What can you see in Moomin World? The Moomin park is full of attractions.  Every place you remember either from the books or the TV series, has its real representation here. The main attraction is obviously the Moominhouse but it's not the only place worth seeing. Among attractions of Moomin World you will find:
Moominhouse
Hemulen's House
Police station
Fire station
Moomin Post Office
Edward the Booble in the lake
Snork's Park of Inventions
Muddler and Fizzy's Jar
Snufkin's Camp
Sniff's summer cottage
Cave of the Hattifatteners
The Groke's House
The Witch's cottage
Labyrinth
Beach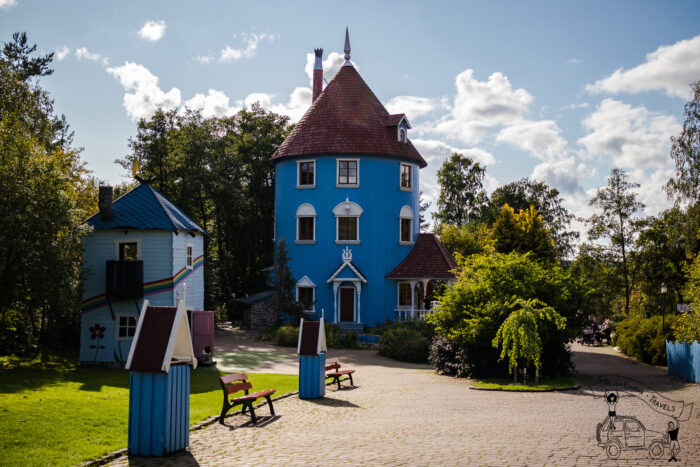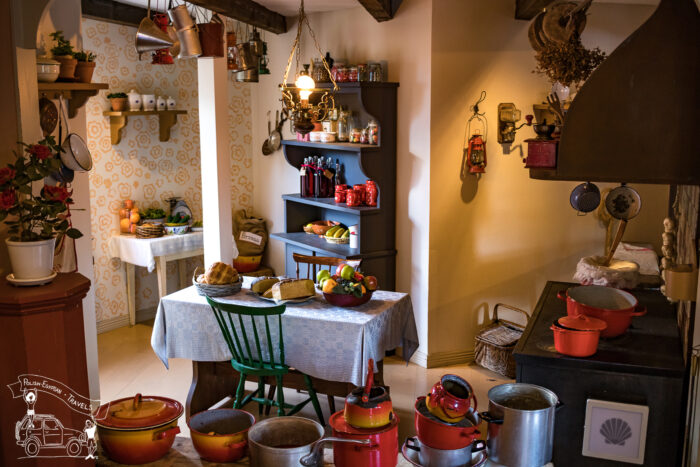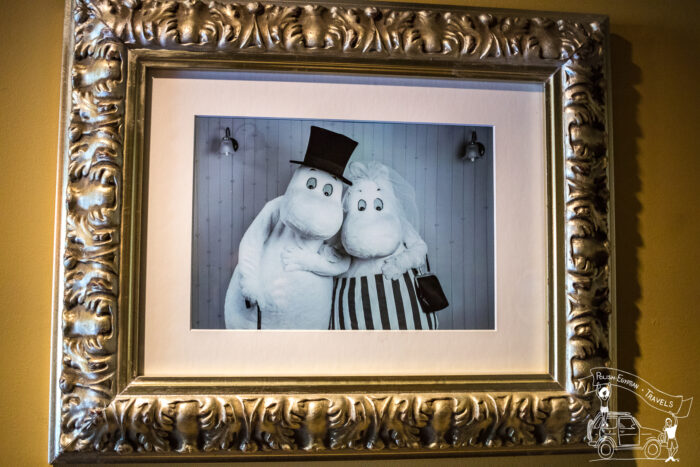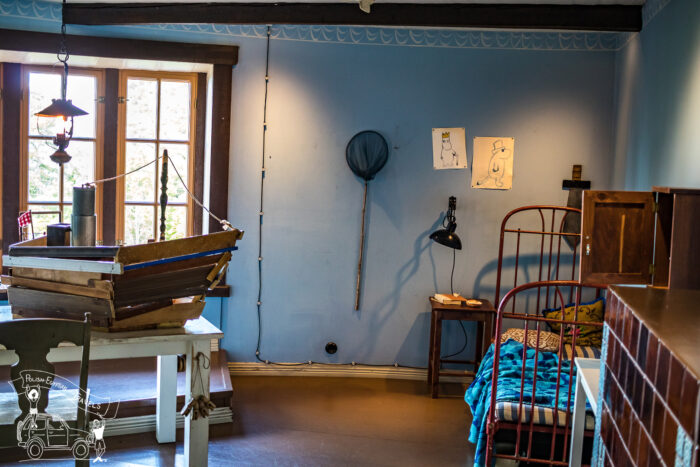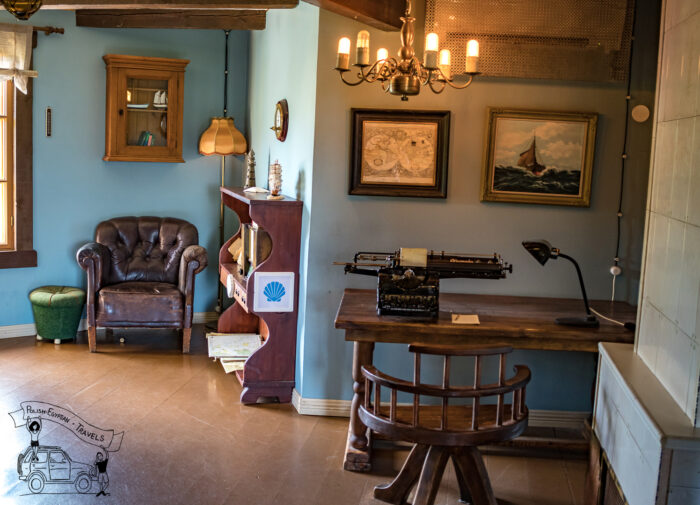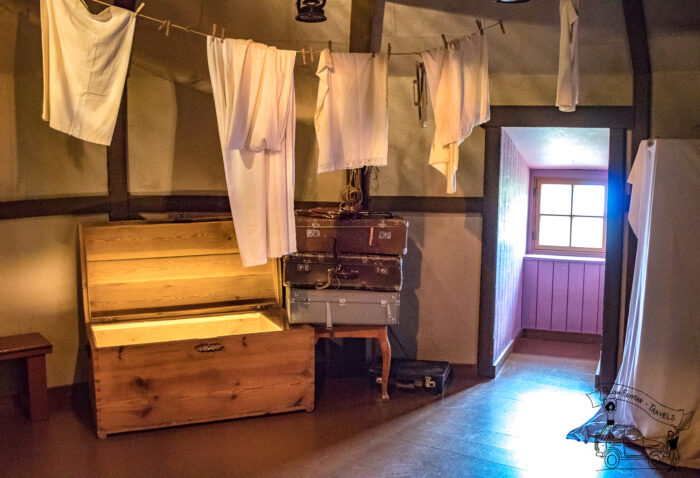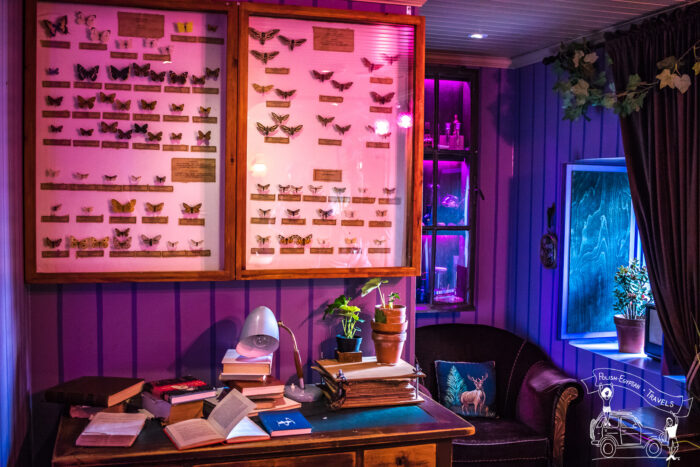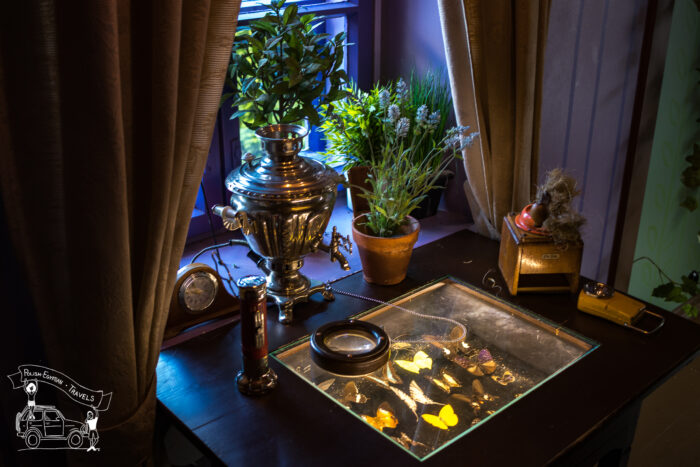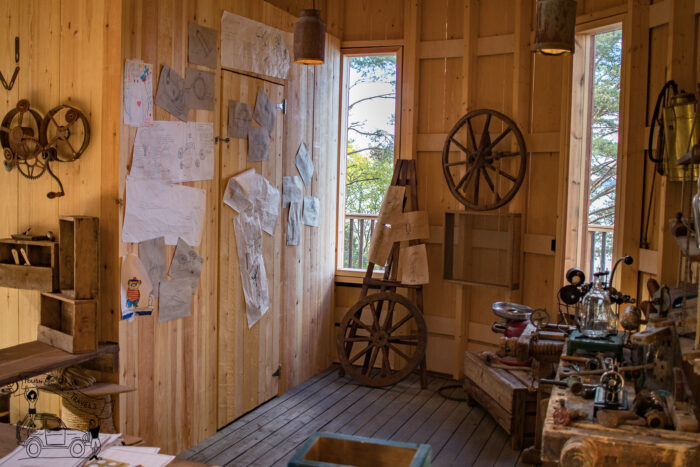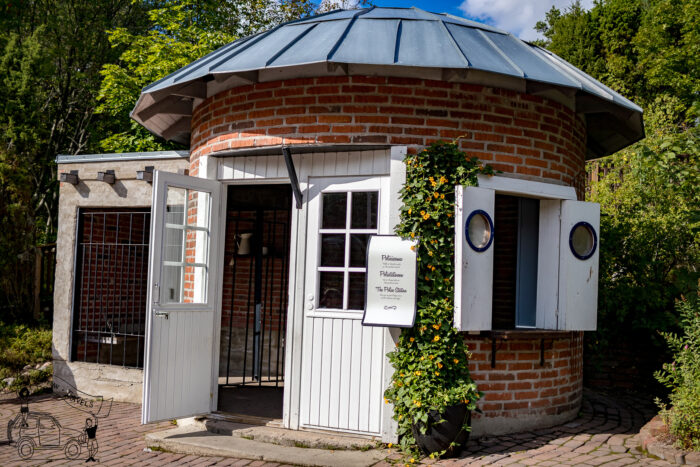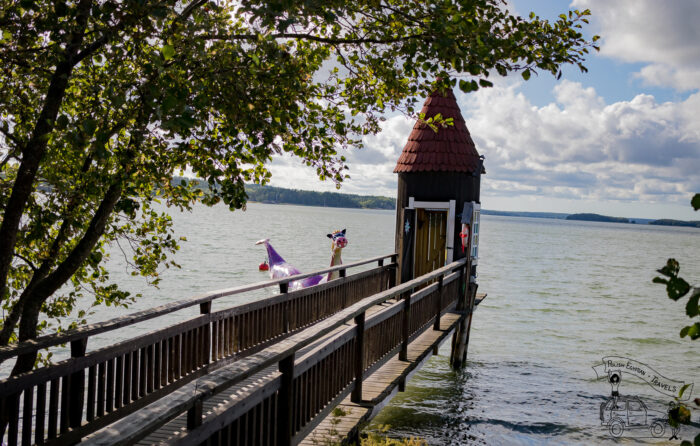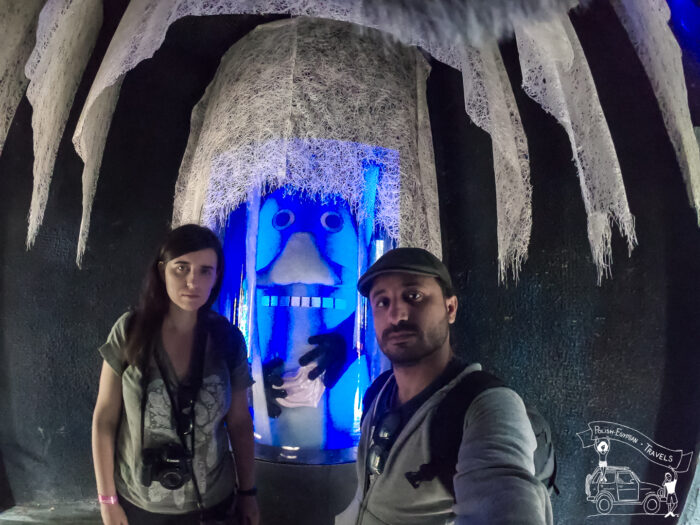 Apart from all those places, you can meet you favourite Moomin characters. There is Moomintroll, Snork Maiden, Moominmamma, Moominpappa, Snork, Little My, Filyjonk, Sniff, Snufkin, the Muddler (Sniff's father), the Witch, Stinky, Thingumy and Bob.
There are also two stages in the theme park where you can see shows for a whole day. The shows are made in Finnish or Swedish but the ones in Theater Emma, have English subtitles.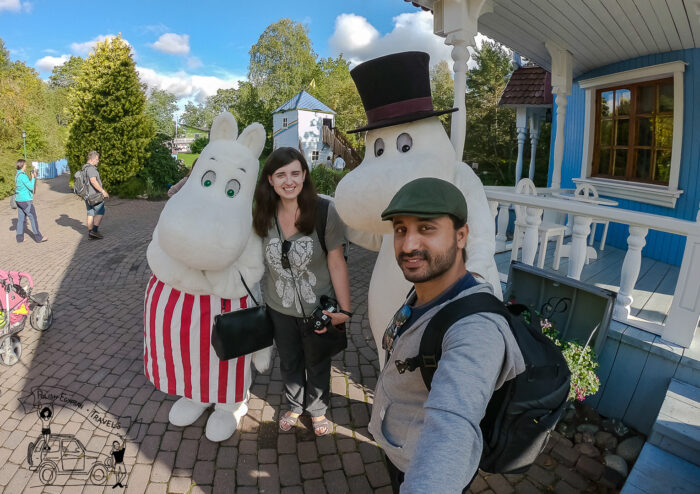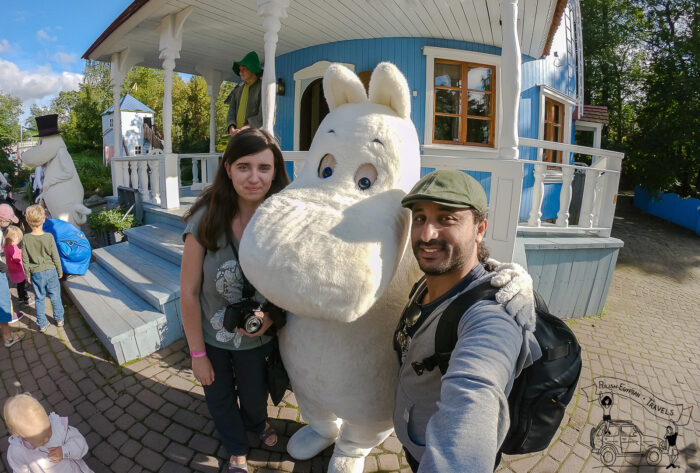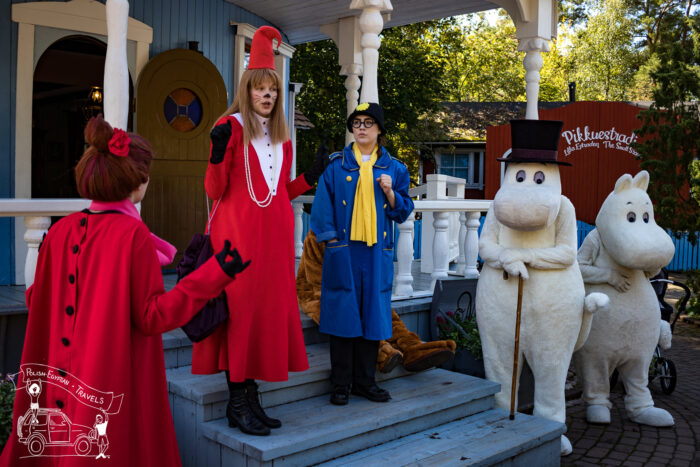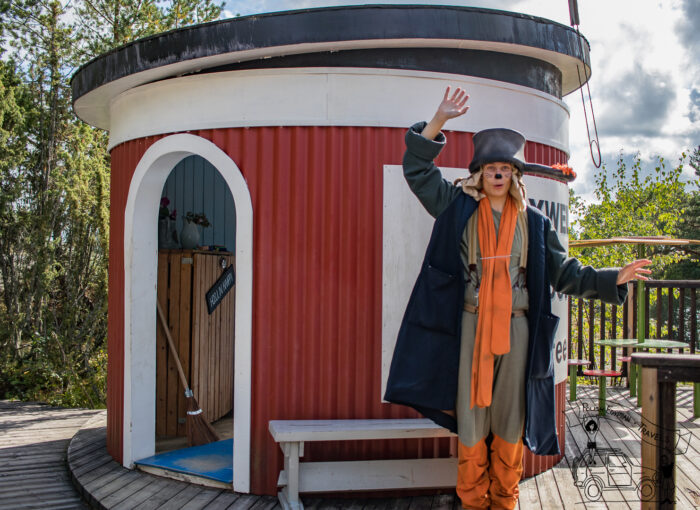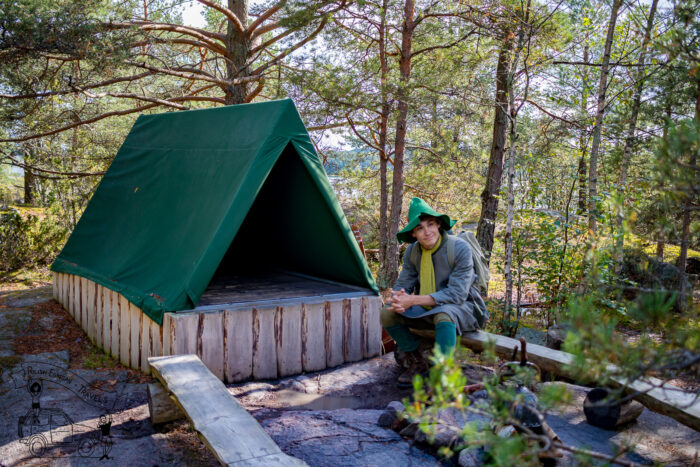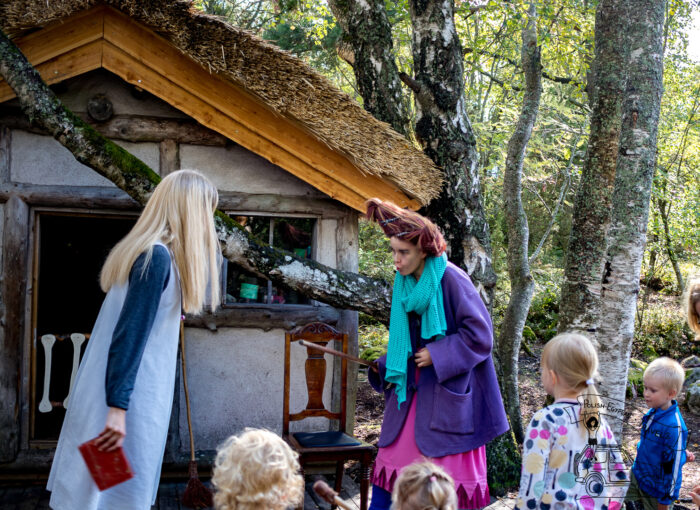 Moomin Post Office
One of the most interesting attractions is also the Moomin Post Office. You will not only find tons of postcards and books about Moomin there, but you can also send a postcard with a Moomin stamp and with a Moomin postmark. It's a great thing for those who collect postcards because there is no other place in the world where you can get a postmark with a Moomin.



Restaurants and shops
A significant part of the theme park consists of restaurants and shops where you can buy literally everything with Moomins. If you want to buy some souvenirs with Moomins like mugs or mascots, I recommend going to another place. Actually, every supermarket in Finland has souvenirs like that. You can also find them in bigger cities, in Stockmann, a popular Finnish department store. The souvenirs with Moomin are cheaper there than in the theme park.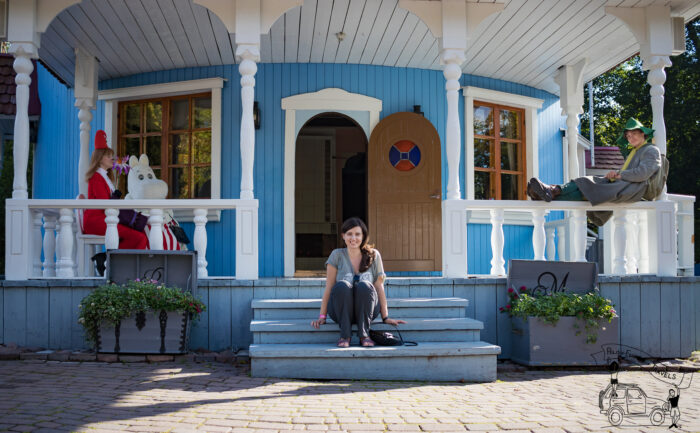 Is it worth going to Moomin World?
At the beginning I asked myself if going to Moomin World is a good idea and if the park is worth spending there a whole day. Now I can say it definitely is! I loved Moomins when I was a child and vising Moomin World was a dream come true! I think that everyone who loved Tove Jansson's novels and/or the TV series, should visit Moomin World in Naantali.
Free parking
If you are going to Naantali by car, you need to find a car park. There is a car park dedicated for the park guests and it costs 10 euro. We recommend an alternative solution. A bit further from the paid paring, behind a gas station, there is a free car park where you can leave your car for 8 hours. The only condition is to have a parking disc. You will find it in any supermarket. On the parking disc, you mark the hour when you start using the car park and you can leave the car there for 8 hours. I have marked that car park for you with green colour. Other city car parks around the theme park are paid per hour so they are more expensive than the Moomin World car park.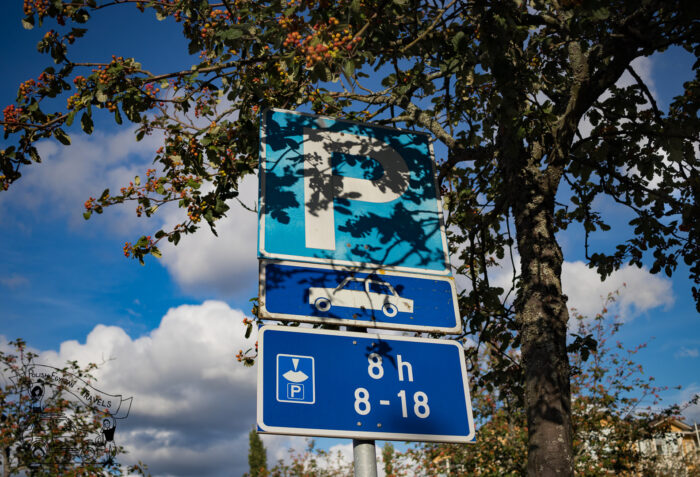 What else should you see in Naantali?
Naantali is not only the island of Kailo with Moomin World. It's one of the oldest towns in Finland. I also recommend you to take a walk in the old town of the town which is very close to the island. It has a beautiful architecture and it really impressed us.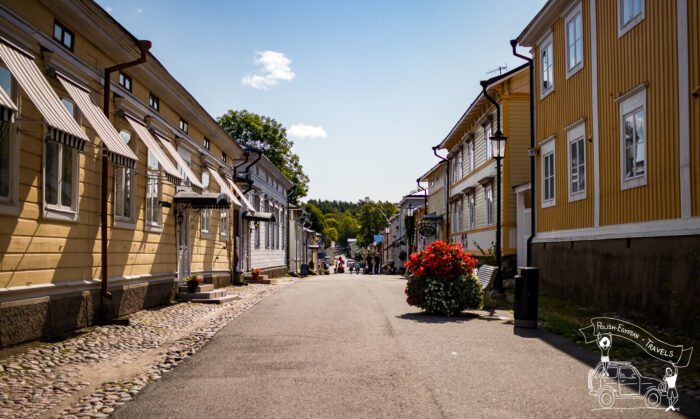 Practical information
while entering the Moomin World park, you get an armband with QR code which allows you to stay in the park for a whole day. You can even leave it and come back later the same day
it's better to buy tickets on-line

here

than at the ticket office, it's cheaper this way
you can easily spend a whole day in Moomin World and not get bored so book enough time for the visit
it you visit the theme park in summer, it's better to go there from Monday to Friday, not on the weekend. There is definitely less people there.
Vlog from Moomin World
If you want to see more about Moomin World theme park, check our YouTube channel. We have made a whole vlog from that place.
Map