Imagine a place where all your childhood memories come back, where you feel like a kid again. What do you associate with that time? In Seoul I travelled back in time to the years of my childhood at "Moomin Original Artworks Exhibition". An exhibition dedicated to Moomins and the writer Tove Jansson.
Moomins in Korea?
Why is the Finnish novel so popular in South Korea? I've always thought that in order to see the Moomins' world, I will have to travel to Finland but I found it in Seoul. Tove Jansson, the author of the novels about Moomins, comes from Finland. However, she wrote her books originally in Swedish. The most popular film version, which you probably remember from your childhood, was partly made in Japan! That's the mystery. Koreans love Japanese movies and manga. They have lots of gadgets with characters of Sailor Moon, Pokemon and of course Moomins.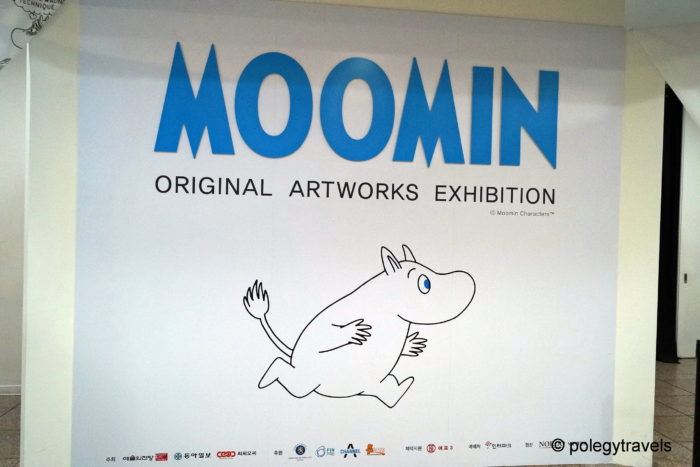 Let's see the exposition
It's amazing how sometimes you get to a place which you delight in so much and it's all by accident. For example when it turns out that your colleague does investigation about literature for children, knows everything about Moomins and she goes with you to Korea. Before travelling we knew we had to see that exposition. We went to Seoul Arts Center the first day off we got.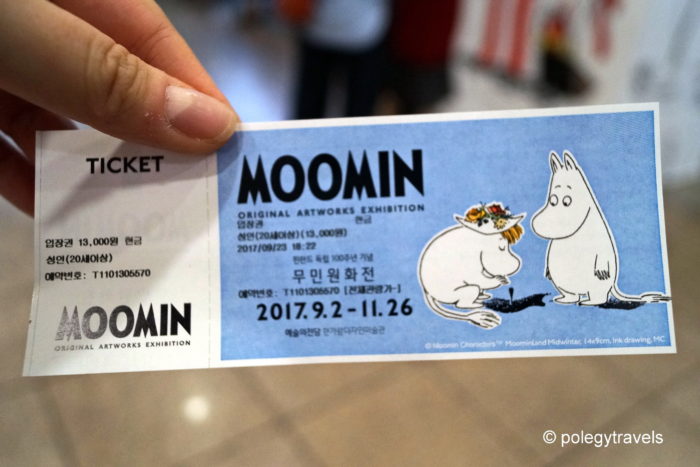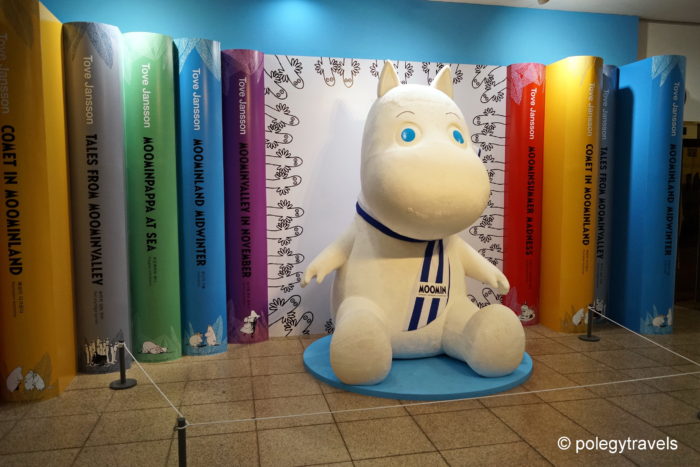 Everything about Moomins and even more
We move to the Moomins' world before buying the tickets. In front of the exhibition hall there is a big fluffy Moomin and on the walls we can see our favourite characters. An obligatory photo session and we go to see the exposition.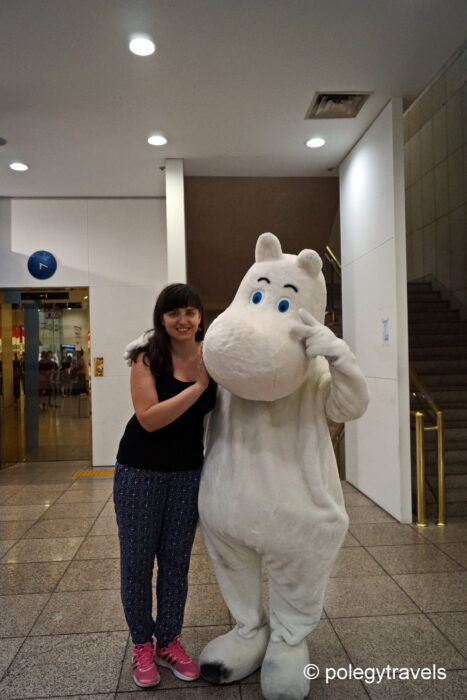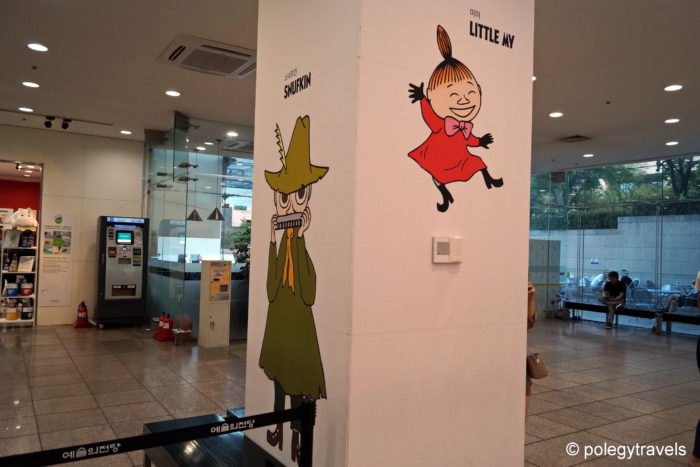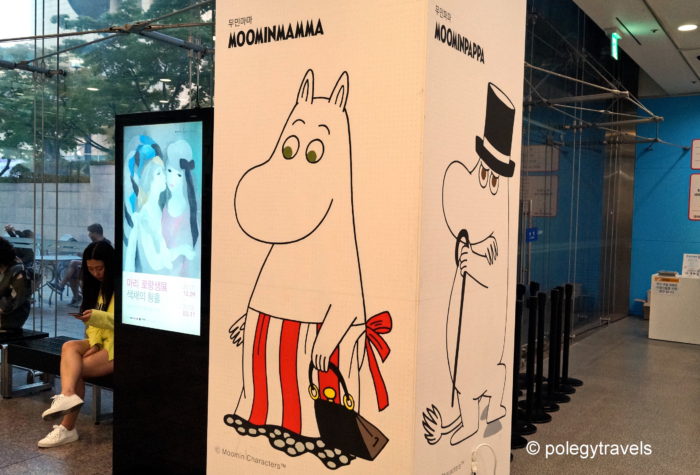 It starts with a presentation of all characters and the Moominvalley. Unfortunately, the description is in Korean. Luckily we got our own guide. We watch and read the comics created by Tove Jansson and her brother Lars and published in newspapers. That's the part where you can take pictures. Next halls contain the artworks of Tove. Many of them have never been displayed before. The sketches  are really amazing, they show the talent of the author, her attention to detail and imagination she had to create the characters of her novels. They show not only Moomins but also other novels of Tove Jansson. I wish I could show you pictures but it wasn't allowed to take pictures of the artworks.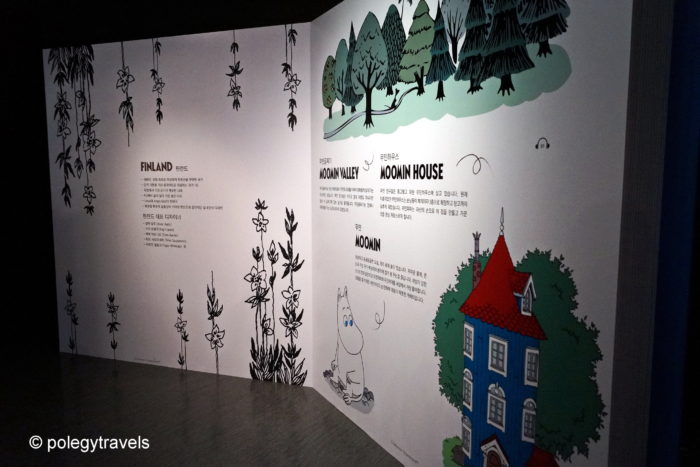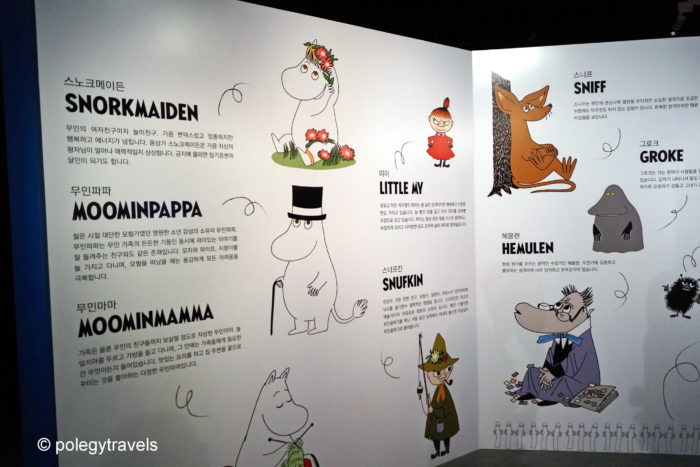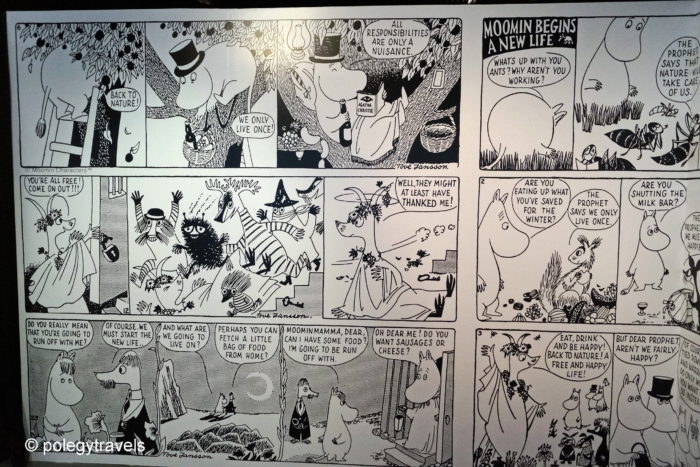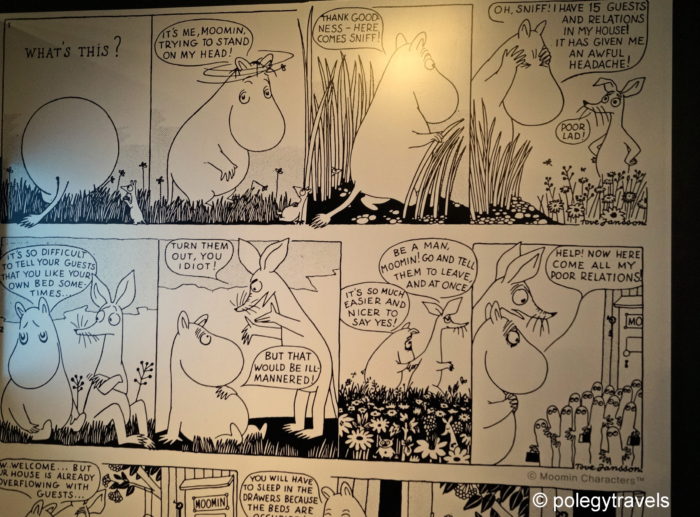 We pass from one sketch to another, admiring the quality of the work, remembering the childhood and our favourite episodes of Moomin series. It's curious that Koreans can react very emotionally about stories they are told but while watching the exposition they we very quiet. We couldn't stop ourselves as we went there in a group of six. All the time we shared stories related to Moomins and we listened to our friend Karolina who knows Tove Jansson's novels as no one else.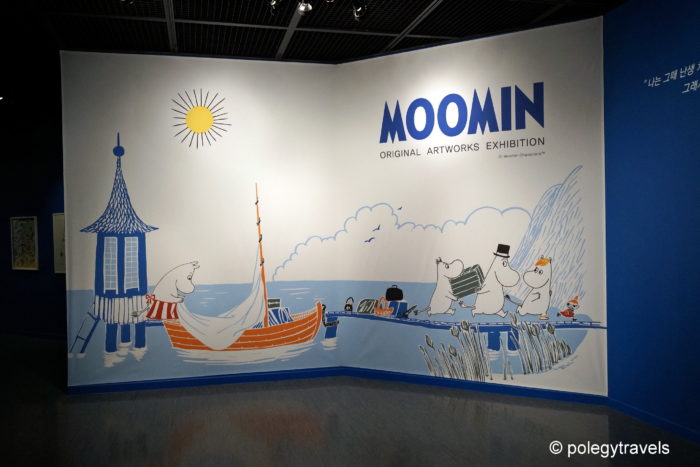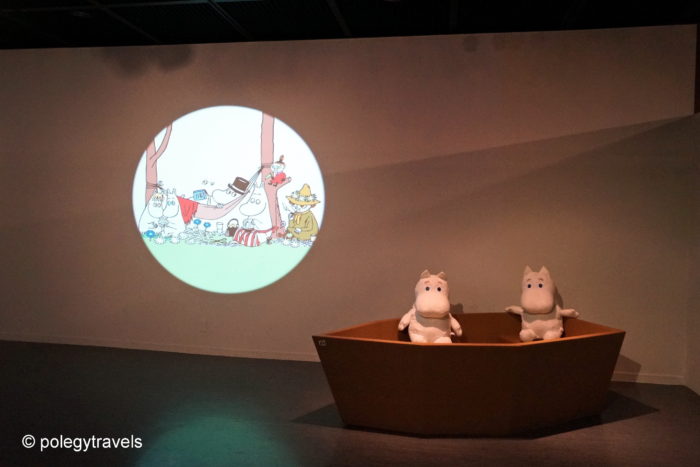 Life-sized Moomins and Hattifatteners
A part of the exhibition consists of models of the characters and the forest from the Moominvalley. All of them are life-sized. Have you ever thought what is the life-size of a Hattifattener or Little My? How can you even determine the life-size of non-existent creatures? 🙂 It's possible. The models look magical. Passing from one hall to another and not knowing what's in the next one is very exciting. I feel like a kid who is opening Christmas presents.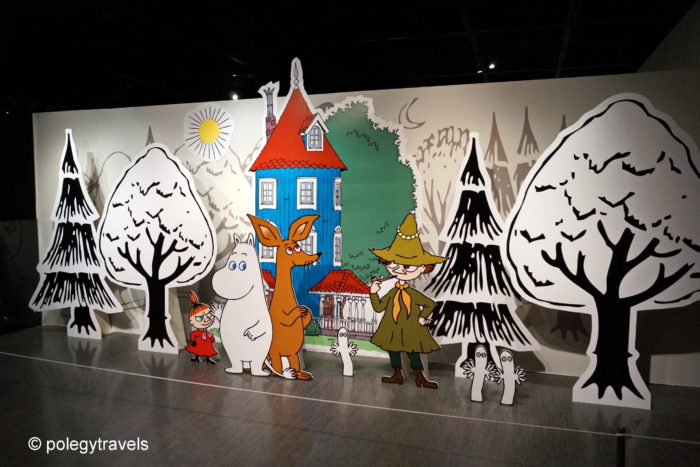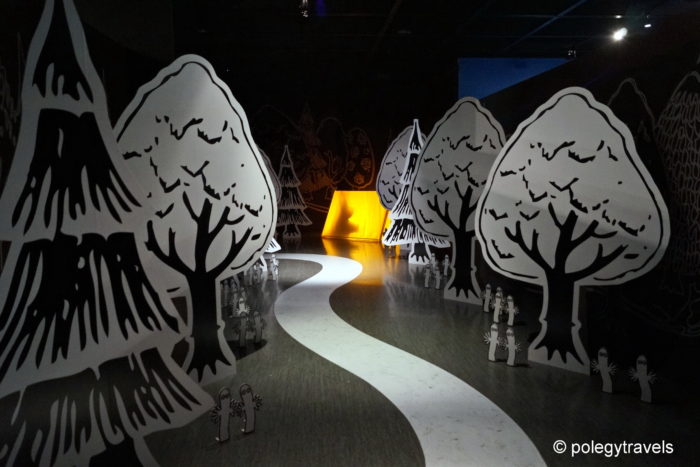 At the end of the exposition you can see a short video. We watch although it's all in Korean and we don't understand anything. The last part is a real fun. There is a wall full of Moomin mascots, a collection of books in different languages and a showcase of characters and Moominhouse figures. Right next to all this there are attractions for children. They can colour their favourite character on a piece of paper or create one on of the tablets.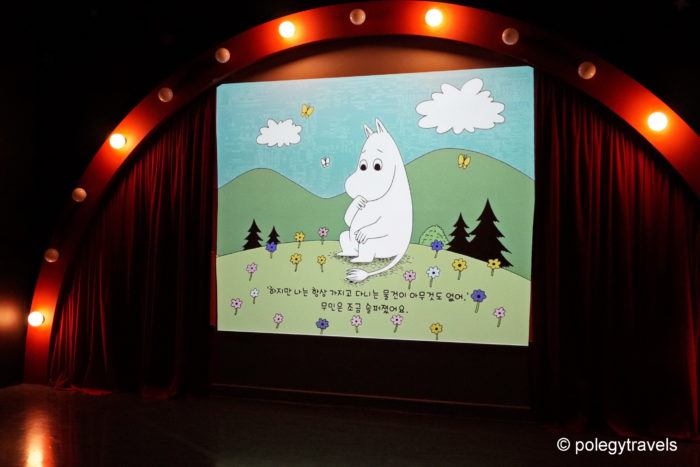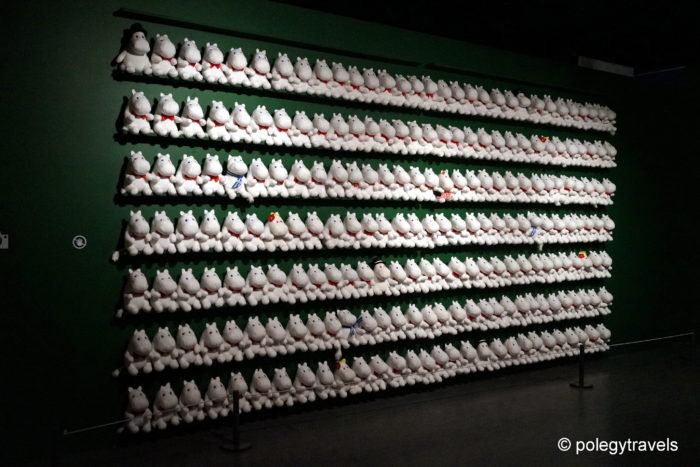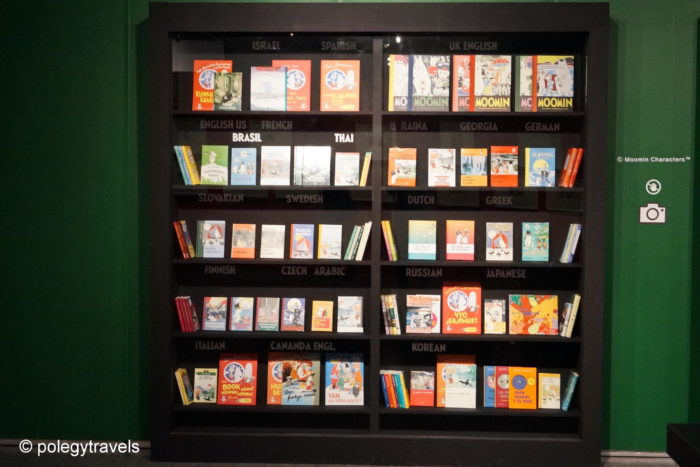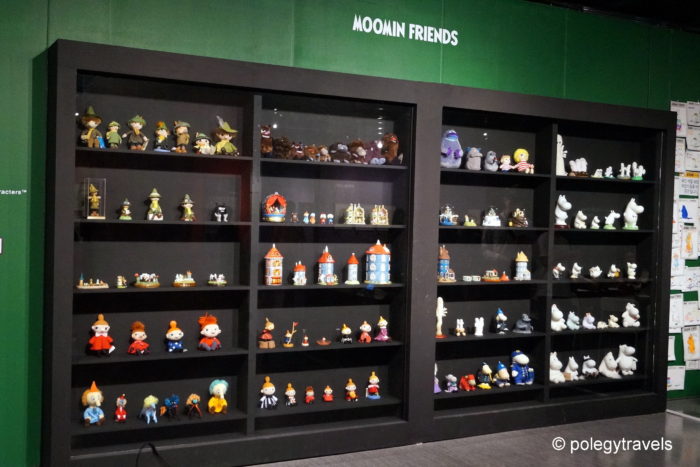 That was the most interesting exhibition I have ever been to. So many interesting artworks, exhibits and models. Tove Jansson's work was shown in an artistic and detailed way.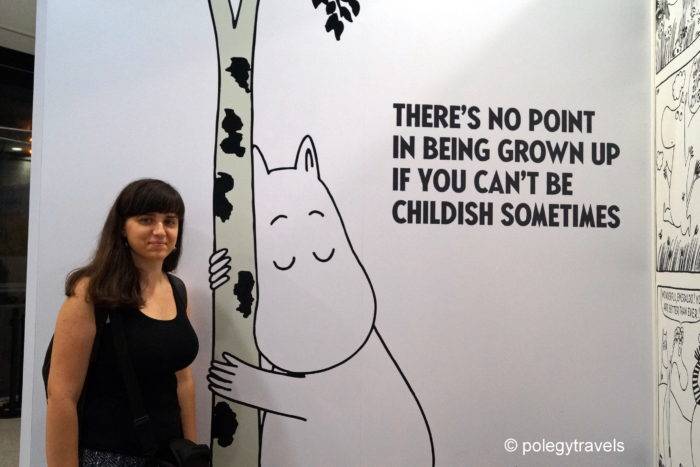 The exhibition will be available in Seoul until the 26th of November. Later it will be moved to other cities of South Korea until August 2018.