The capital of Macedonia really impressed us. You may say a lot about this city but the old Turkish district has a unique atmosphere. However, there is a place few kilometers away from Skopje which is a paradise on earth. I'm talking about Matka Canyon. See why it's worth to go there and how to organize a trip to the canyon from Skopje.
How was Matka Canyon created?
I would love to say that Matka Canyon is a natural miracle but the truth is that it was artificially created. In 1938 they put a dam on Treska River which divided it into two parts. One of them is Matka Canyon.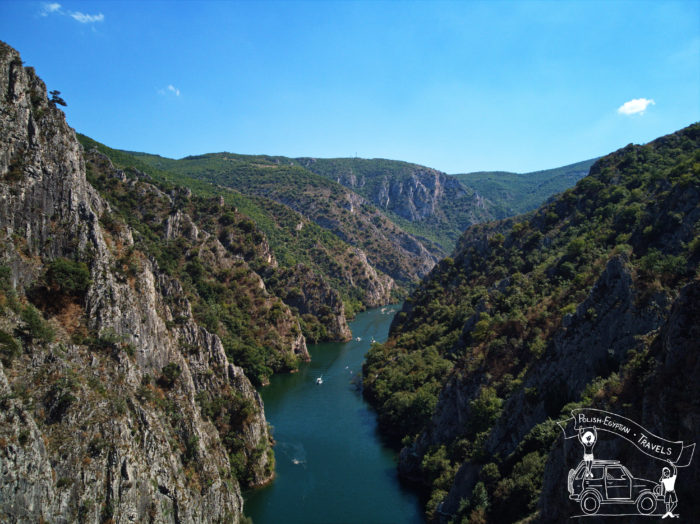 What should you know about Matka Canyon?
The canyon is not only beautiful but also full of tourist attractions and very interesting from the biological point of view. It covers area of 5,000 hectares. There are many caves and monasteries. 20% of plants in the canyon are endemic species which means they can be found only there. What's more, Matka Canyon is home for 77 species of butterflies.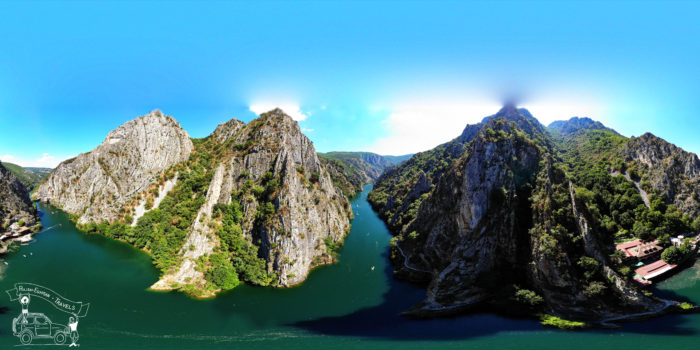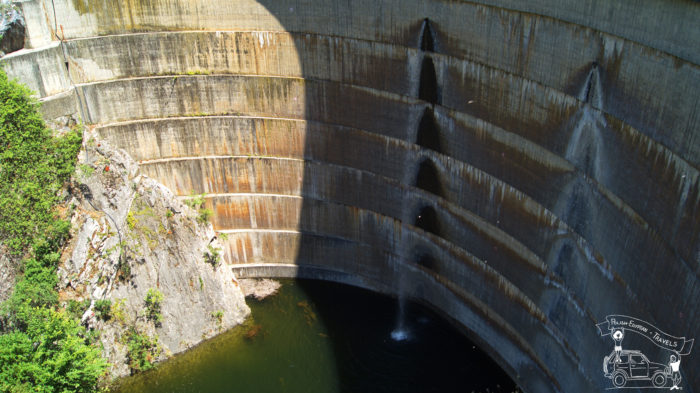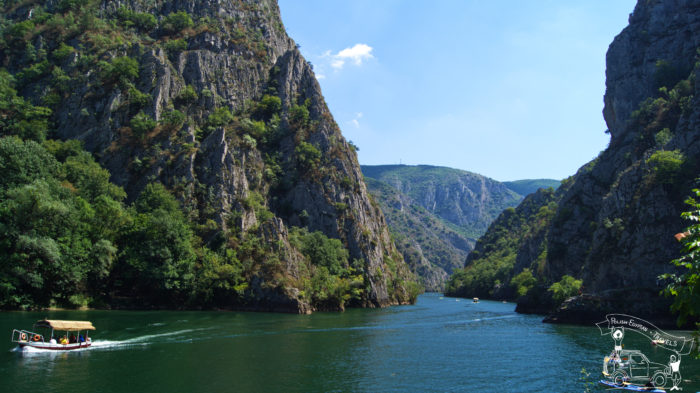 How to visit the canyon?
You can see the canyon from different perspectives. There is path on the right side of it and you can walk there through all the canyon starting next to the dam. You can also have a boat trip or rent a kayak. Each option is good because you can see the place from different perspectives.
We walked part of it and later we went on a boat trip. Unfortunately, we couldn't go kayaking as we are not experienced with it at all.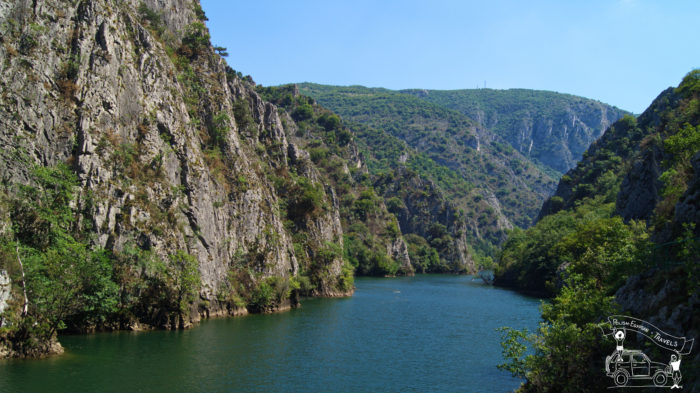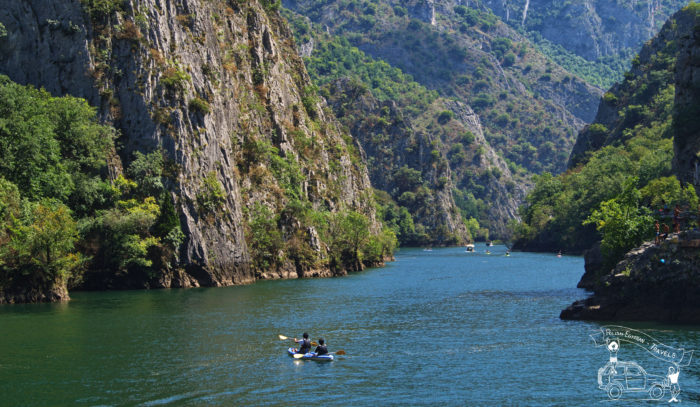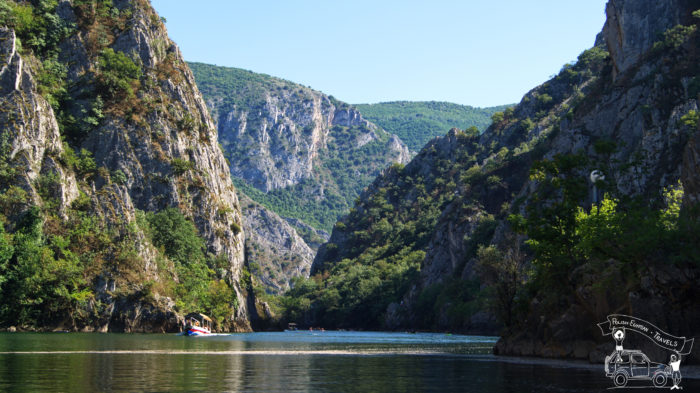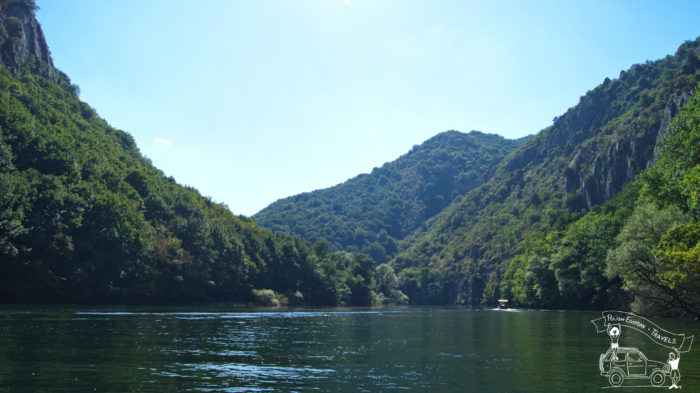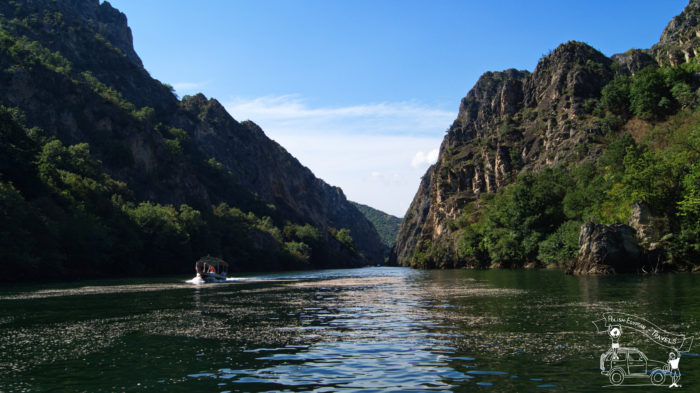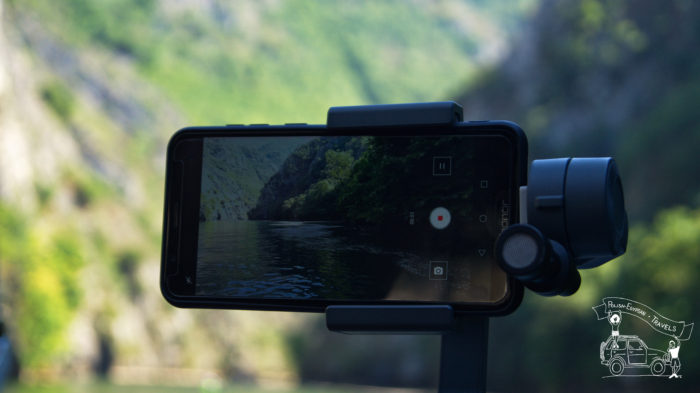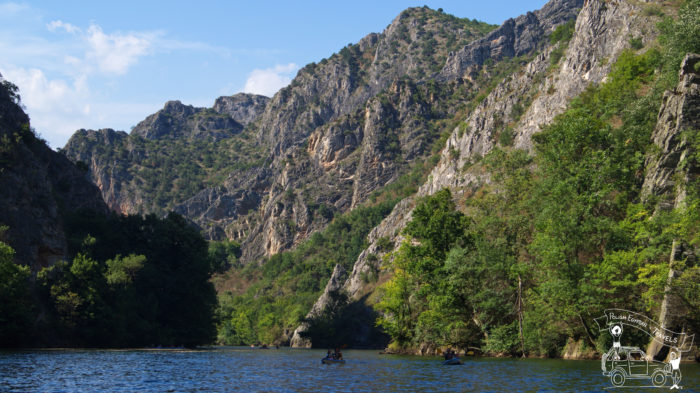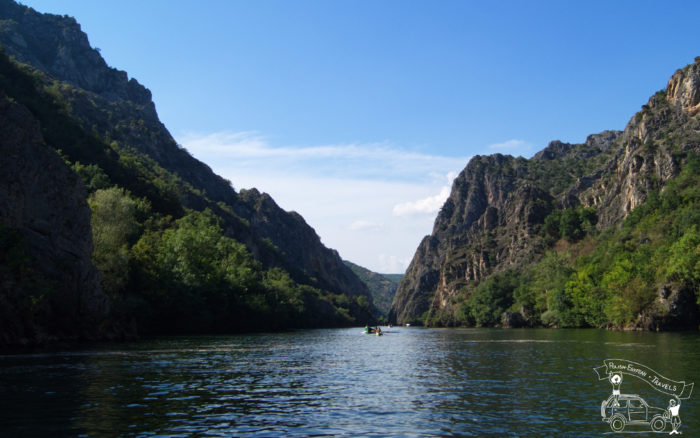 What to see in Matka Canyon?
Apart from the canyon itself which is amazing and you need at least few hours to see it well, you may visit caves and monasteries.
Vrelo Cave
Caves in Matka Canyon are from 20 up to 176 meters long. The most popular one to see is Vrelo Cave. It's estimated that this is the deepest underwater cave in the world although no one knows what the exact depth is. If you like places like this, you should visit Vrelo Cave. You may get there by a boat or kayak.
Monasteries
There are several historic monasteries located by the canyon. You should see some of them, for example St. Andrew's Monastery or located higher above the canyon St. Nicholas Monastery. Each of them has a different history and inside there you will find beautiful frescoes.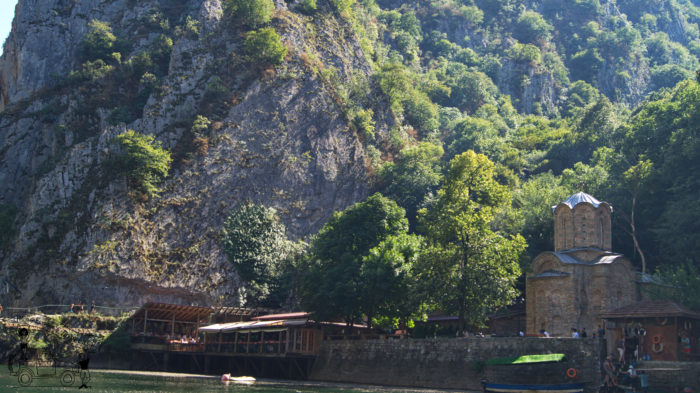 Practical information
– visiting Matka Canyon is free of charge
– a boat trip costs 200 denars (3,26 euro) per person and takes around 15 minutes
– renting a kayak for an hour costs 200 denars (3,26 euro). You can rent 1 person kayak or a tandem
– visiting the canyon took us around 3 hours (walking part of it and the boat trip). You can easily spend more time there and you won't get bored
– the canyon is pet friendly 🙂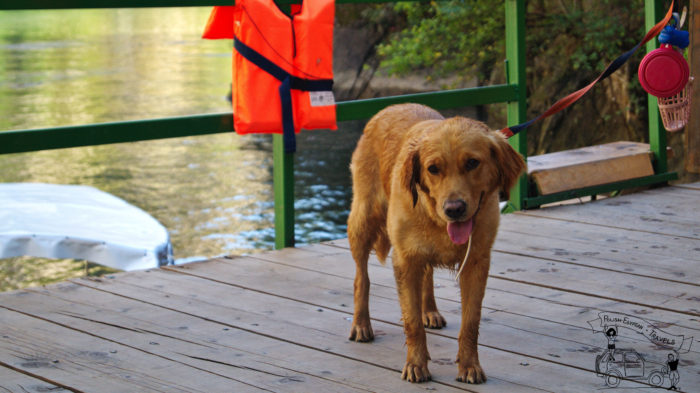 Parking
Parking next to the canyon is free. Generally people park on the side of the road next to Treska River which leads to the canyon. The later you come, the more crowded it is but remember that people leave as well. There are also some parking spots next to the dam and although we arrived at 2 p.m. we managed to find a place there 🙂 Watch out while driving, when there are cars parked on the road, in some places it's very narrow and very little space left to pass. Only one car can drive by.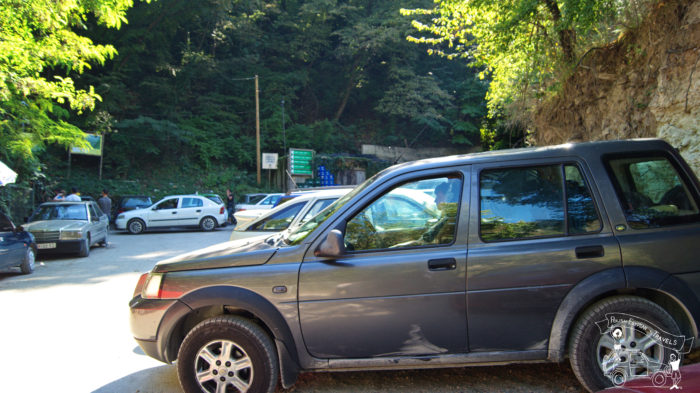 Getting to Matka Canyon from Skopje
How to get to the canyon if you don't have a car? There is a bus of line 60 from the main bus station (Transporten Centar or Транспортен центар) which takes you to the canyon in 40-50 minutes. The bus ticket costs 35 denars (0,6 euro) one way. Matka Canyon is its last stop. The schedule ot the bus from Skopje to the canyon is as follows (valid for August 2018):
weekdays: 7:00 / 8:45 / 10:30 / 12:10 / 14:00 / 15:30 / 16:50 / 18:35 / 20:10 / 22:30
weekends: 7:00 / 8:45 / 10:30 / 12:10 / 13:50 / 15:30 / 17:10 / 18:45 / 20:15 / 22:30
And from the canyon to the capital:
weekdays: 5:50 / 7:45 / 9:40 / 11:20 / 13:05 / 14:55 / 16:25 / 17:45 / 19:20 / 21:00
weekends: 7:45 / 9:40 / 11:20 / 13:00 / 14:40 / 16:20 / 18:00 / 19:30 / 21:00
Before your trip, check the departure hours to make sure that they didn't change.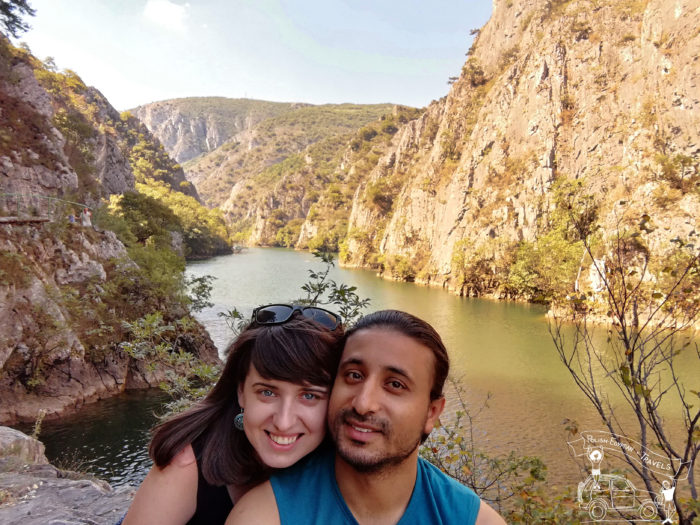 Summary
Matka Canyon is a beautiful place. I recommend it to everyone who is travelling to Macedonia. Have you already been to the canyon or are you planning to go?