There are cities which absorb you since the first moment, they pull you into their narrow streets and surround with their magic. Cities which you don't want to leave even though you spent there only few days. You want to come back there even if you have just left. Granada is this kind of cities for us.
Those who haven't seen Alhambra, haven't really lived
Francisco Alarcón de Icaza, a Mexican poet wrote that "there is nothing sadder in life than being blind in Granada". On the other hand, Washington Irving, an American writer in his "Tales of the Alhambra" was famous for his opinion that "those who haven't seen Alhambra, haven't really lived". Travelers, writers, poets have always marveled at the city.
Granada has a special place in Spanish history and culture. When in 1492 the Catholic Monarchs conquered Granada, sultan Boabdil left the city. It's said he stopped on a pass in the montains and cried over his beautiful palaces of Alhambra. His mother was supposed to say:  "Now you weep like a woman over what you could not defend as a man". Was it really what Muhammad XII heard? We will never know. However, the mountain pass where sultan looked at Granada for the last time is called until now Pass of the Moor's Sigh (Suspiro del Moro). Boabdil abandoned Spain a year later. He has never come back to the Iberian Peninsula and has never seen his beloved Granada.
I am not surprised at his reaction. Those who visited Granada at least once and walked through the beautiful palaces of Alhambra, will always want to go back. For us it was one of the most important places in our whole trip to Andalusia. We knew we couldn't leave Spain wbefore seeing Granada and Alhambra.
Tickets to Alhambra
We arrive to the city around midday. This time we know we will have a comfortable stay because we booked a room on Airbnb. It won't be another night spent in the car. We leave our stuff and go sightseeing. Otherwise we would waste too much time and we still need to get tickets to Alhambra.
That turns out to be a challenge. We couldn't know when we would arrive to Granada. That's the disadvantage of travelling by car with the freedom of when and where you go next. We didn't have the tickets and they should be booked sometimes even a month in advance. Take that into account if you are planning your visit.
After a quick walk around the city center we went to the ticket office of Alhambra. They told us we can buy tickets for the next day in the morning. It opens at 8:30 so the woman advised us to come earlier. She aslo warned us that there is no guarantee we would be able to buy them. That's because there are people who queue for…  the whole night. What can we do? We wake up at 4 am and at 5:30 we are already in the queue. Actually I am because Mohamed goes back to the flat to pack us and bring breakfast.
It doesn't matter it's early in the morning. There are still a lot of people in front of me. A woman working in the ticket office comes at 7:30 and tells us that in another building there is another ticket office with credit card payment only. Of course, there is a different queue as well. Our plan wasn't the best then. If we both were there, we would be able to split and have more chance to get the tickets. Anyway, where is the logic in creating two different ticket offices, one where you pay with cash and another only for a credit card? I guess I will never understand.
My legs hurt me and I'm fed up with waiting but at the same time I'm determined to buy the tickets. At 8:30 finally they start selling. 10 minutes later we get the first announcement: tickets for visiting all Alhambra are sold out. We only buy one that don't contain entry to the Nasrid Palaces (Palacios Nazaríes). It's the most popular part of Alhambra. On the other hand, it's better than nothing. Finally, I bought tickets without the entry to the palaces for 7 euro per person.
Granada at night
Let's get back to the previous day. After we learned about visiting of Alhambra, we spent the rest of the day in Albaicín district. It's located next to Alhambra and after the Arabs conquered the Peninsula, it was inhabited by Arabs. It's situated on an elevation and is famous for it;s narrow streets and white buildings. Both at night and during the day, it's has a unique atmosphere.
It's a good idea to go to the view point Mirador de San Nicolás and see Alhambra at night. The photos don't show all its charm. In reality, it's looks much more beautiful. You need to be very patient when you go there, especially if you want to take photos. Unfortunately, the view point is full of tourists in the evening.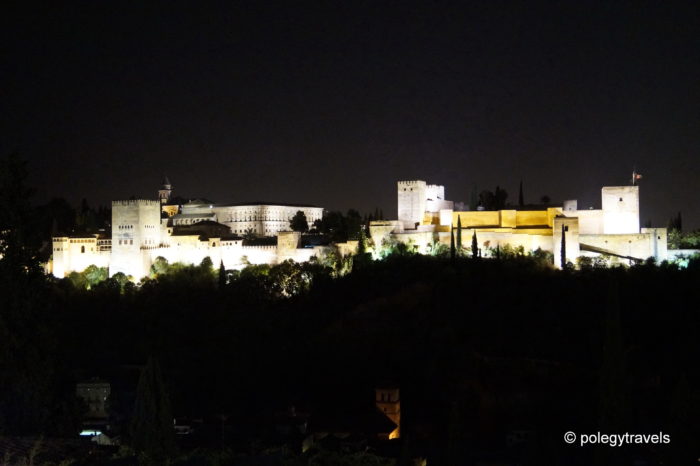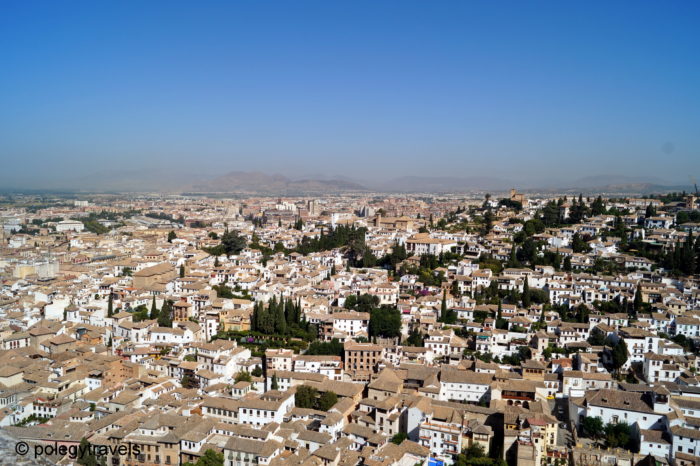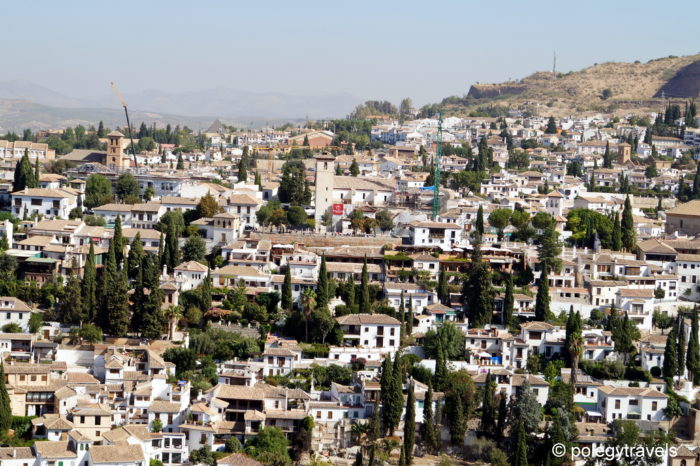 Visiting Alhambra
The name of Alhambra comes from Arabic, where it was called al-Qal'a al-hamra which means "the Red Fortress". It consists of Alcazaba, palaces and Generalife. We start the visit in Alcazaba. It's the oldest part of the complex and had the defense function. It's full of towers from which you can enjoy the view of the city and the Albaicín district.
Right next to Alcazaba there are palaces. Exactly those we can't visit. Nasrid Palaces (Palacios Nazaríes), the Court and Fountain of the Lions (Fuente de los Leones) and Court of the Myrtles (Patio de los Arrayanes) which are the most popular places in the whole complex, are closed for us.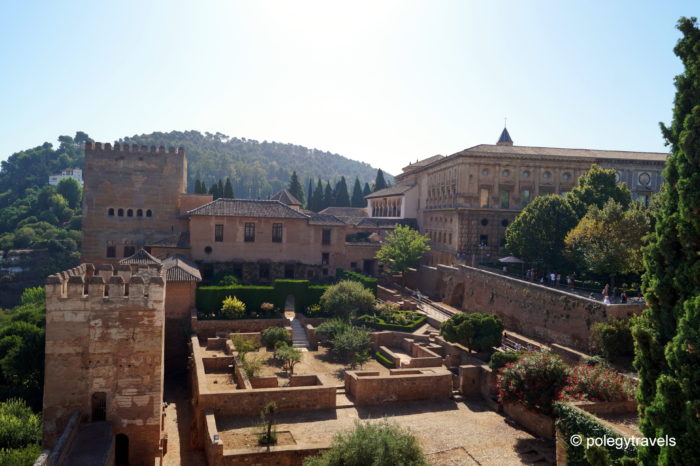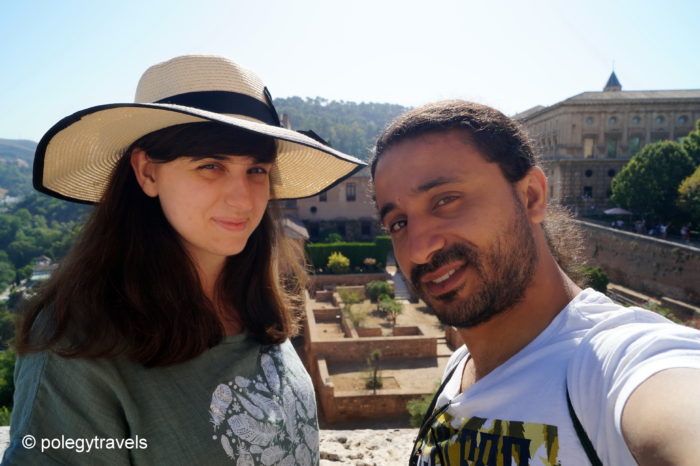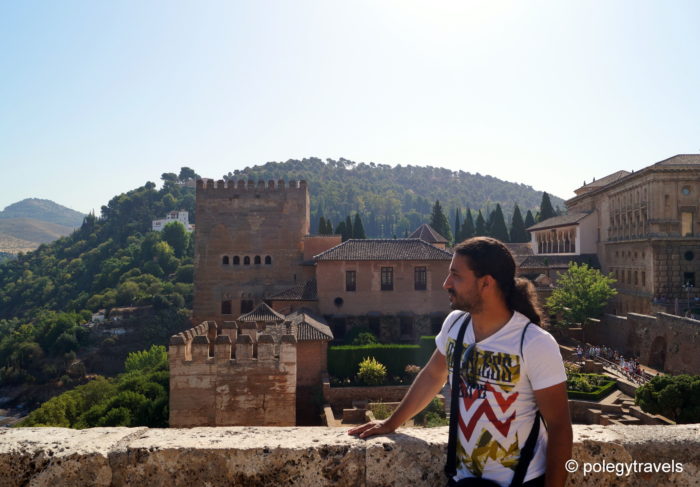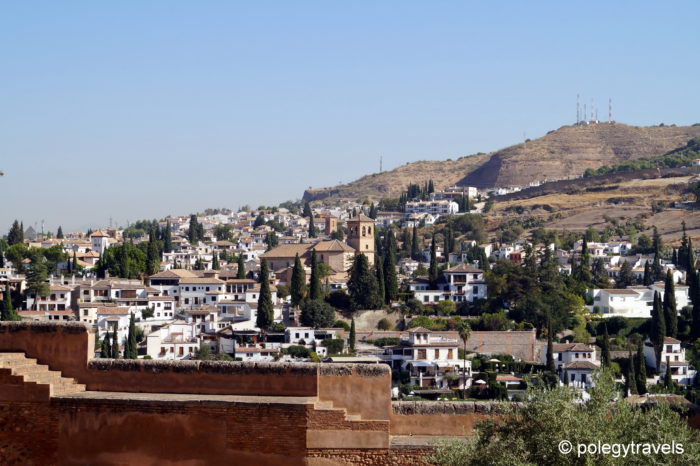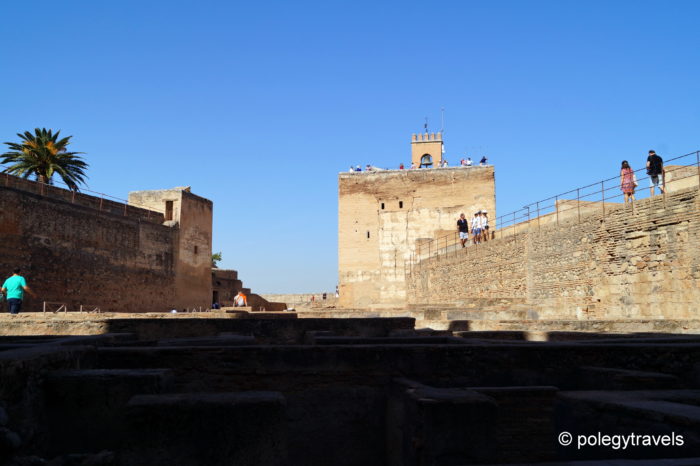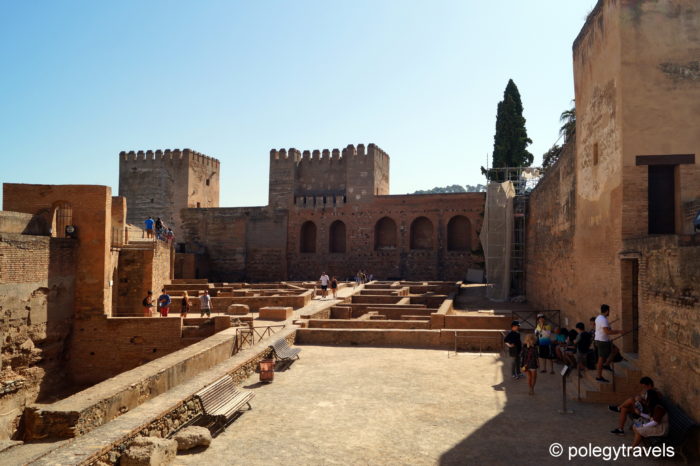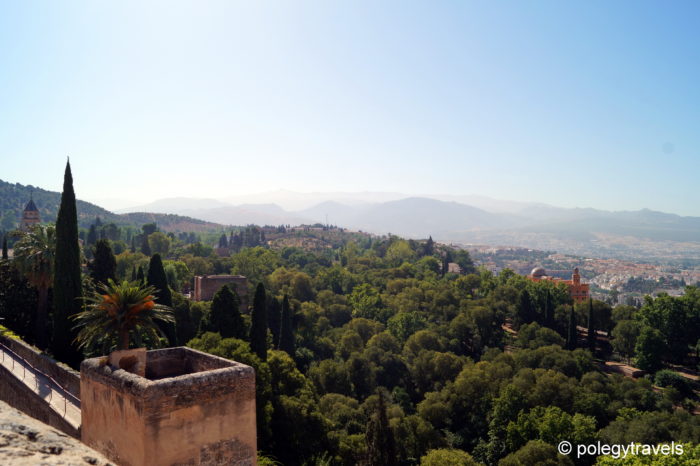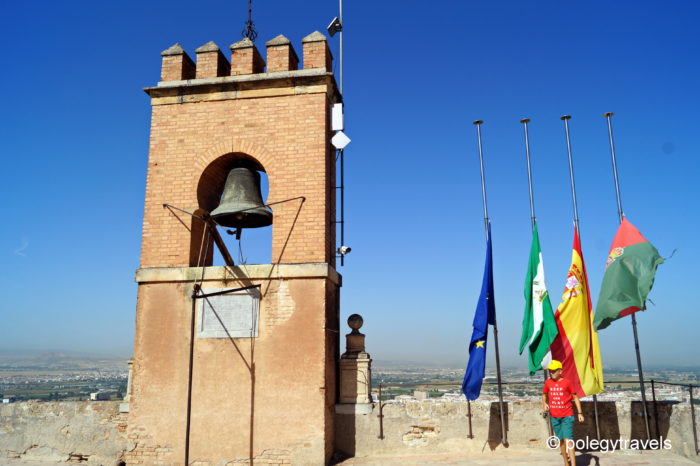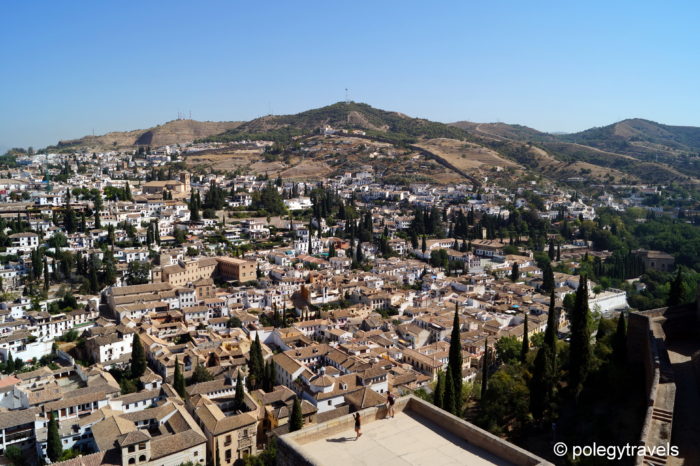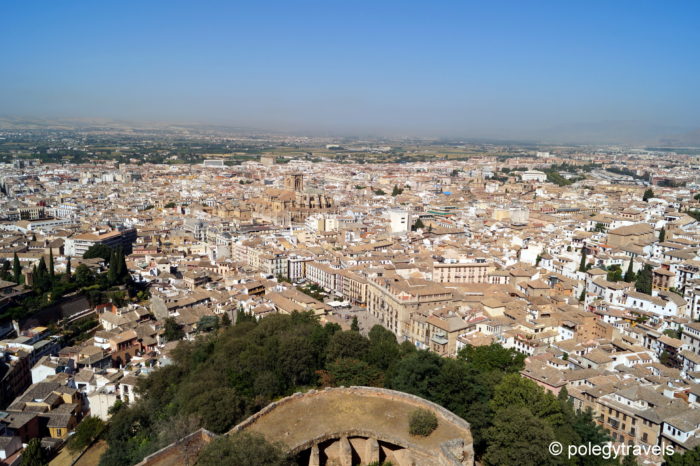 Nasrid Palaces without a ticket?
Then we go to the Palace of Charles V, built in 16th century. The contrast between this building and the near palaces in nazarí style is really interesting. Inside the palace we find a photo exhibition if pictures of Alhambra from different times. While we are passing through the exposition hall, we stop next to a glass wall behind which we see the Court of the Myrtles (Patio de los Arrayanes)! The one we couldn't get into because we didn't manage to get the tickets. Obviously it's not the same but at least we had a chance to see a bit of it 🙂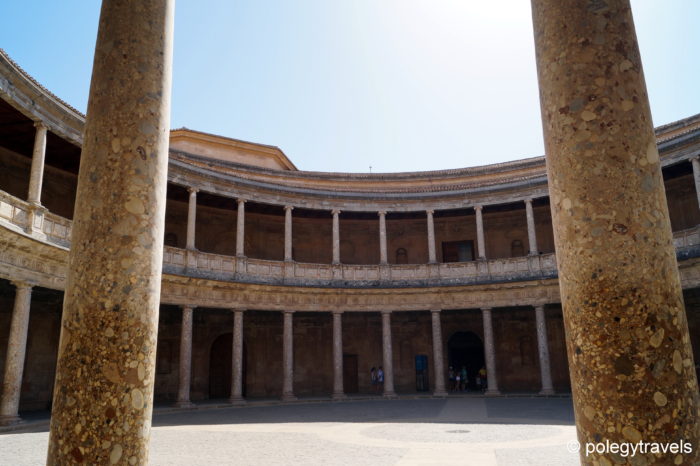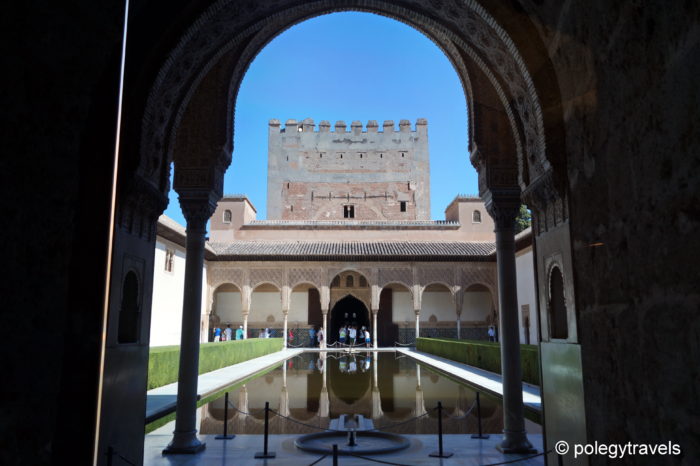 Generalife – our favorite part
We go back to the second part of the complex to see Generalife. It's a villa with gardens which served the Muslim rulers as a place to rest. The gardens are enormous! We spend there more than one hour and a half. The weather is perfect so we enjoy walking, looking at the views of other parts of Alhambra. Generalife has also really impressive architecture. Each hall is full of details, decorations and inscriptions. Everything is in nazarí style. What is left in Spain from the Arabic art and architecture is magnificent.
We left Alhambra enchanted and we left Granada delighted. It's a magnificent city, with rich and diverse history and unique monuments. Decidedly, Granada is in the top part of the list of our favorite cities in Spain and even in Europe.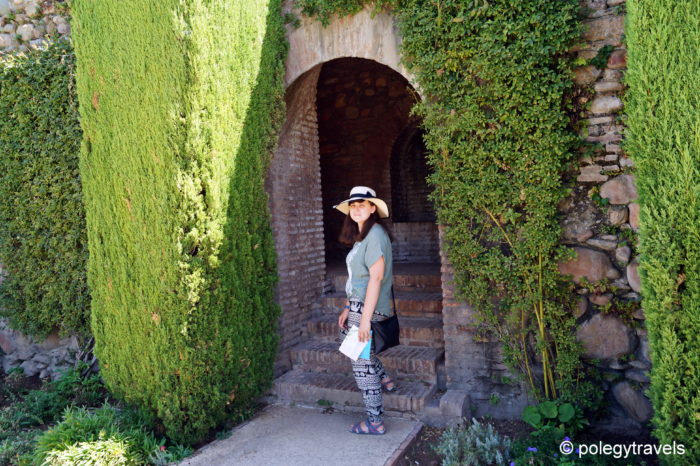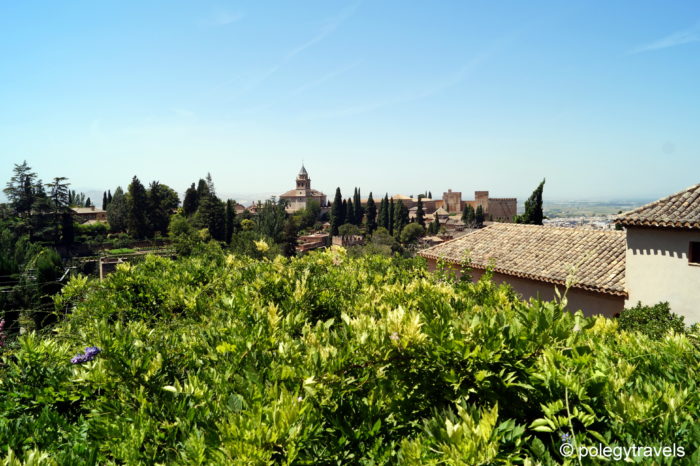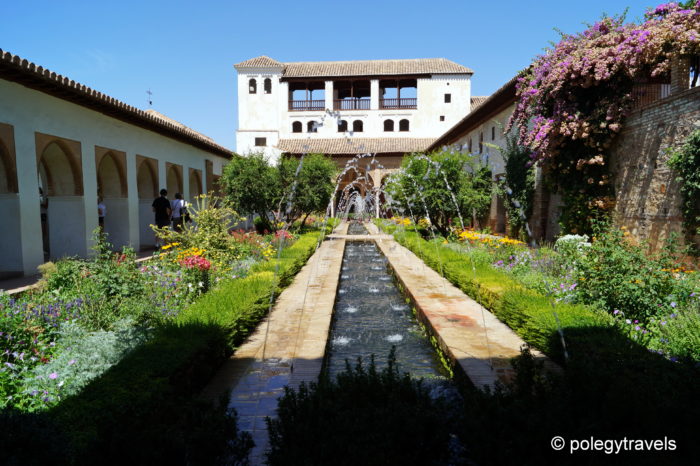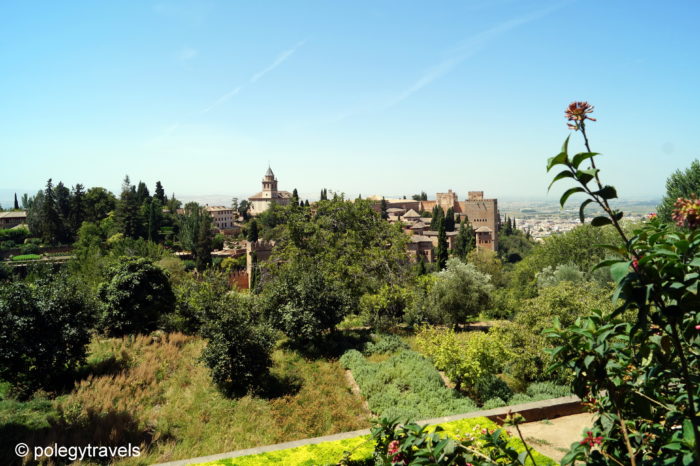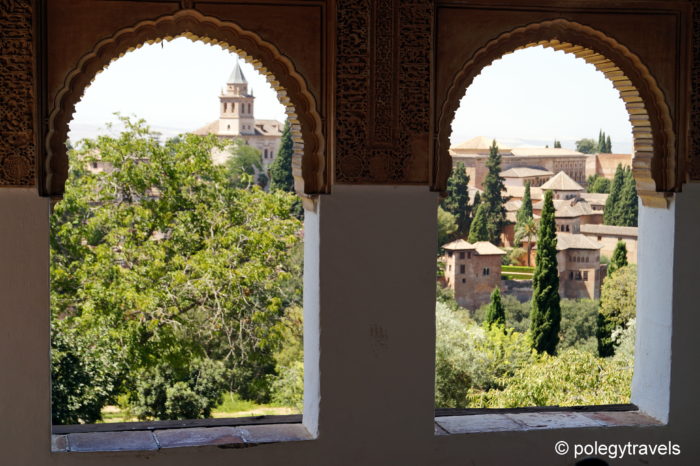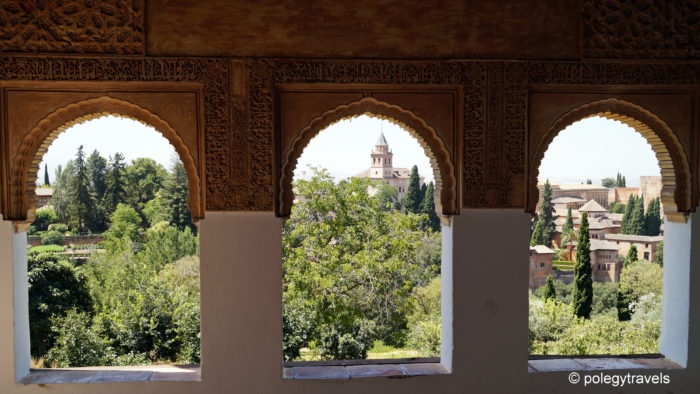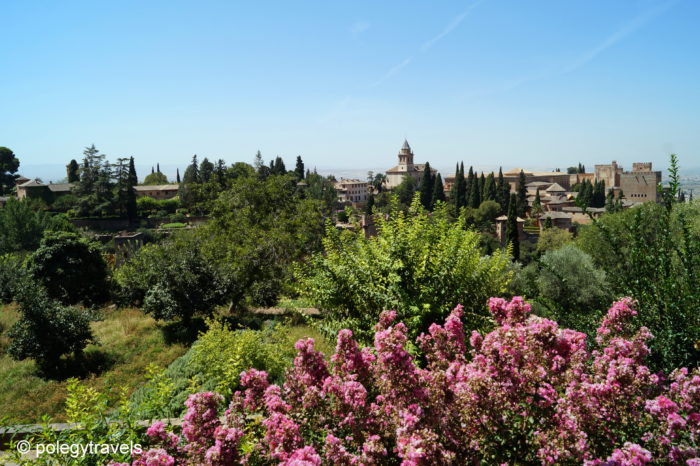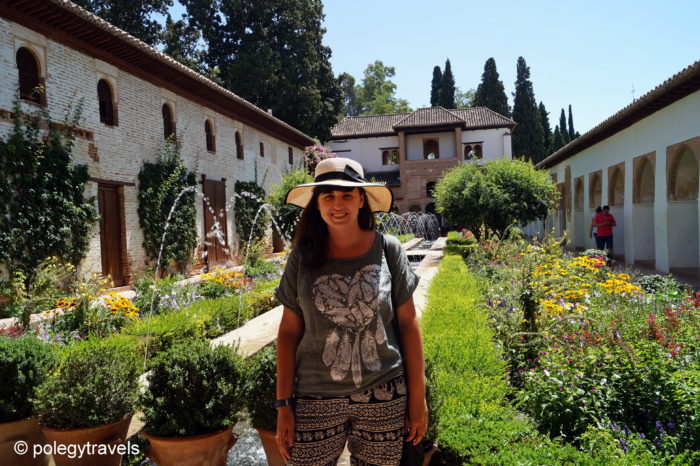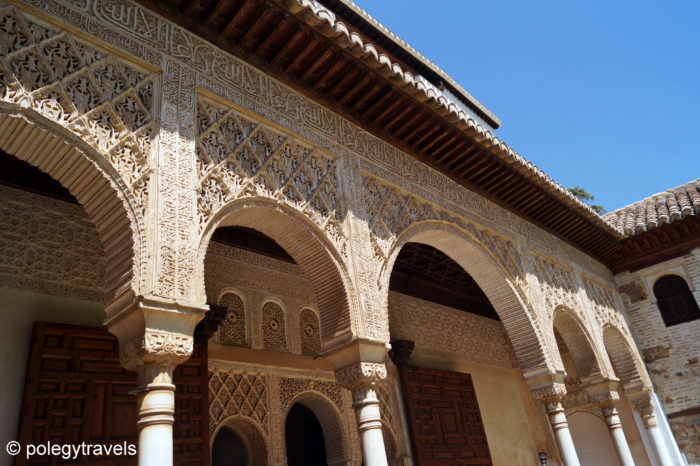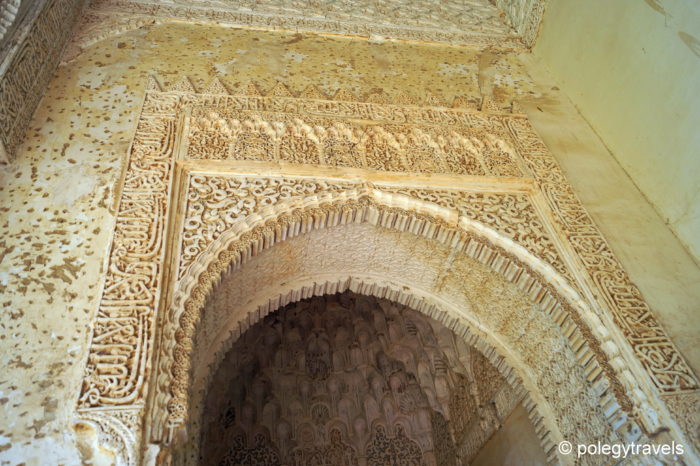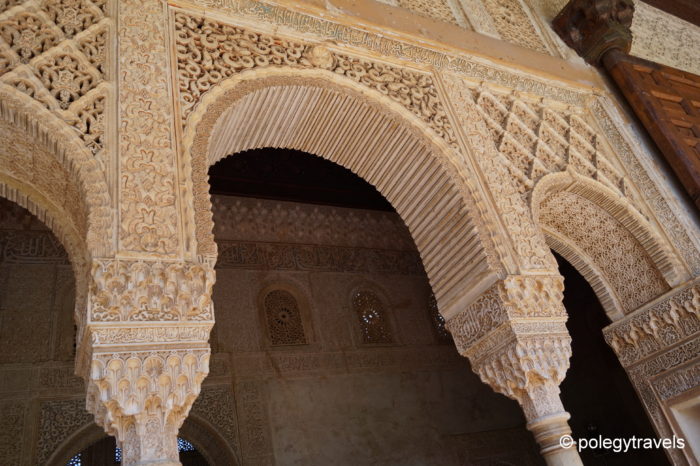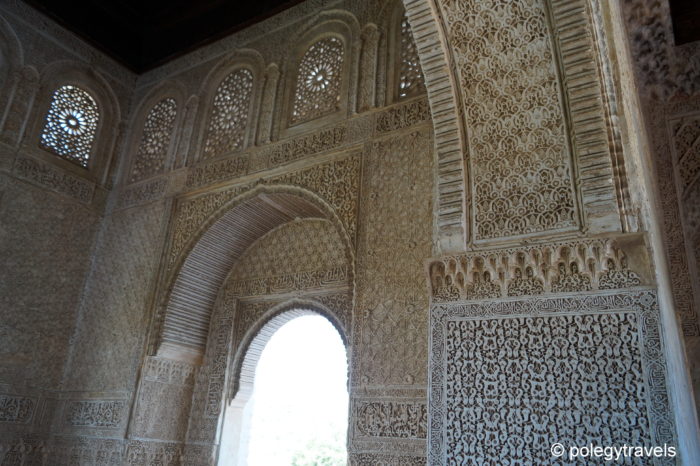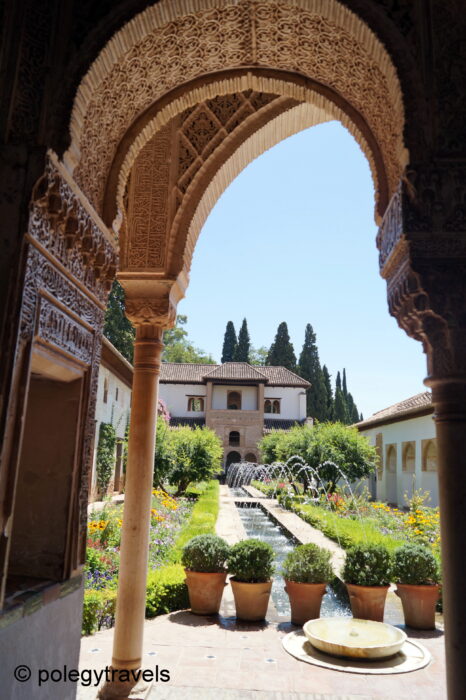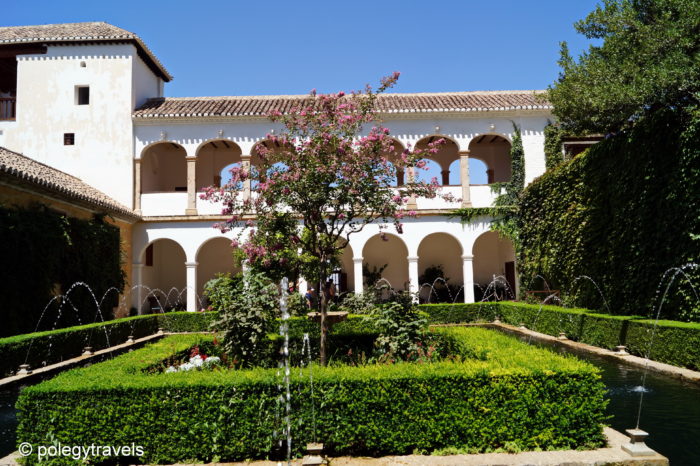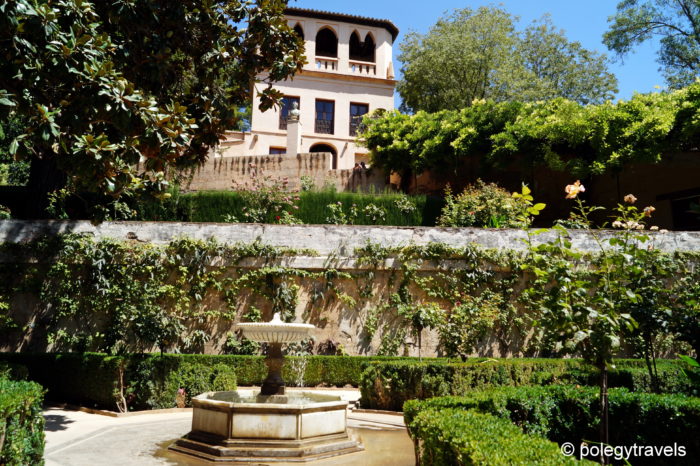 Practical information
– a ticket to the whole complex of Alhambra for an adult person costs 14 euro, the one without Nasrid Palaces (Palacios Nazaríes) is for 7 euro
– visiting Alhambra takes at least 3 hours. Everything depends on you, if you are interested in places like that. As a Spanish philologist, I can visit everything in Spain. We spent there almost 6 hours
– from the Square of Isabel the Catholic (Plaza Isabel la Católica) there are buses of line C3 which depart to Alhambra. The ticket price is 1.4 euro one way. It's valid for one hour and you can change lines within this time
– book tickets to Alhambra few weeks in advance. You will avoid problems and wasting time in the queue