Egyptian cuisine is one of the things we miss most when we are in Poland. We cook many dishes at home but we are not always able to recreate so tasty food. I think no one will be surprised if I say that Egyptian food tastes best in Egypt. That's why I prepared for you a list of our favourite dishes that you should definitely try when you visit Egypt 🙂
Egyptian breakfast
Egyptian breakfast is sweet and salty at the same time. Bread in a form of baked pancakes is a must and it's eaten with halva, fried eggs, cheese and tomato or lettuce. Apart from that people often eat ful, a dish made of cooked fava beans and falafel, deep-fried ball of chick-peas. A popular additive to the bread is also basterma – thin slices of salty beef which is also often fried with eggs. I love Egyptian breakfasts, specially halva and falafel, called in Egypt taamiya.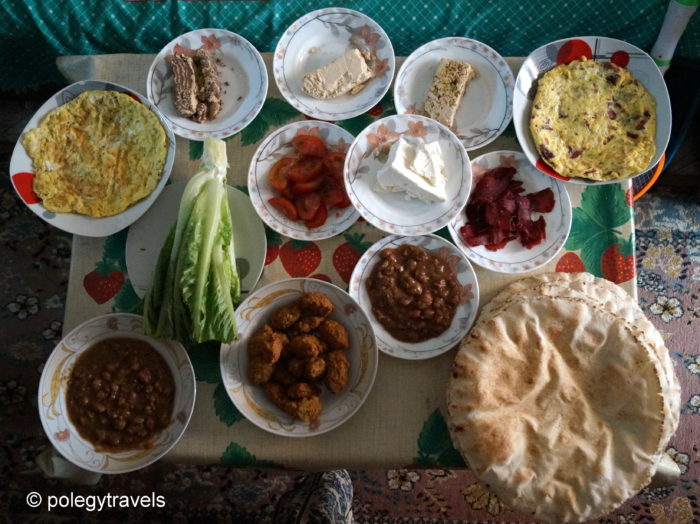 Rice with pasta and grilled fish
People are always surprised when they hear that in Egypt people eat rice with pasta. For me it's pretty normal. At first sight, Egyptian cuisine is full of strange combinations. Rice with pasta and grilled fish is our favourite dish but we can't make it here in Poland. The most popular fish used in that course is buri and it's not available here. A lovely additive to the rice are fried eggplants or baba ghanoush. It's a cream made of tahina (sesame seeds sauce), eggplants and olive oil.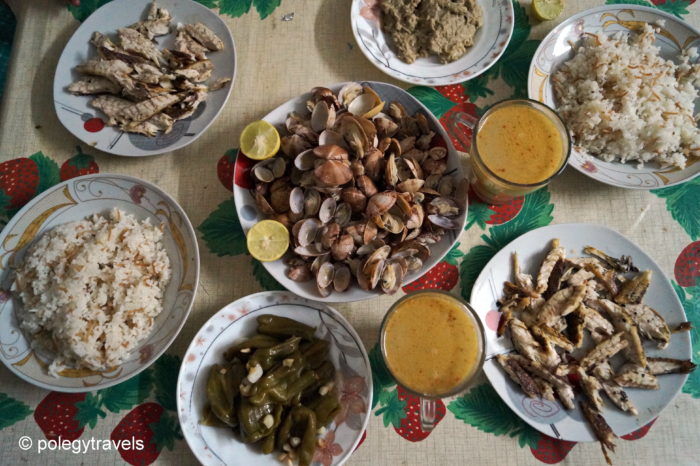 Seafood
Unfortunately it's not popular in all parts of the country. We are lucky that our family lives at the Mediterranean Sea and seafood is an inherent ingredient in the menu. Because of that, apart from fish people often eat rice with shrimps, squids and a type of mussel (called in Port Said baklawiz and in other parts of Egypt gandufli).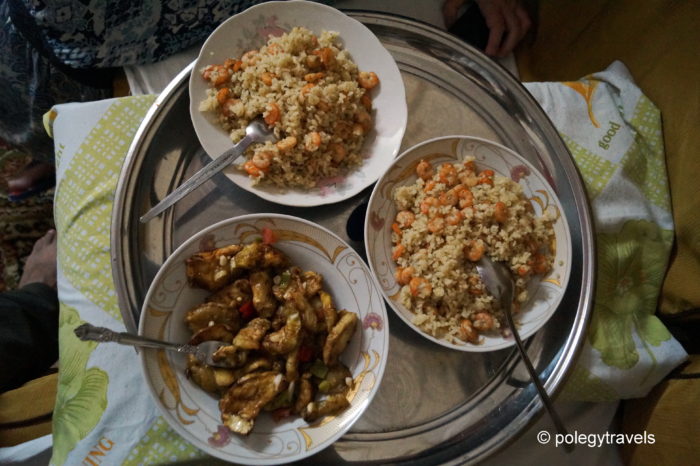 Mahshi
A bit complicated dish that has also many kinds. All types of mahshi consist of a stuffing made of rice, beef and different spices. A stuffing like this is later put in grape leaves, small courgette, small eggplants, potatoes, pepper, cabbage. Maybe it doesn't look very tasty but it's one of my favourite dishes 🙂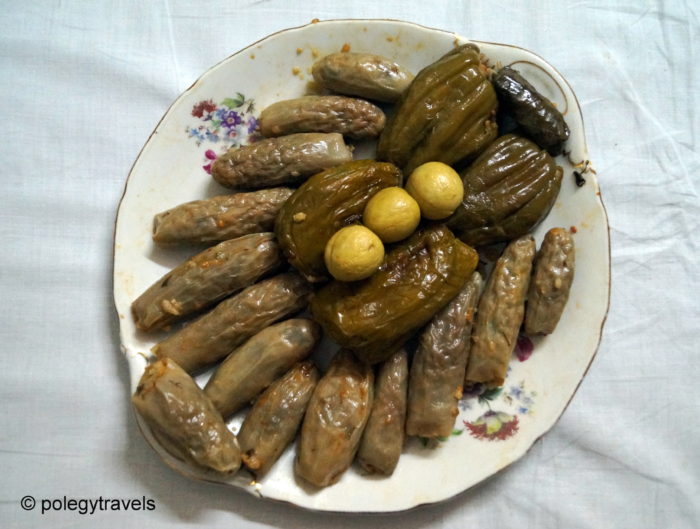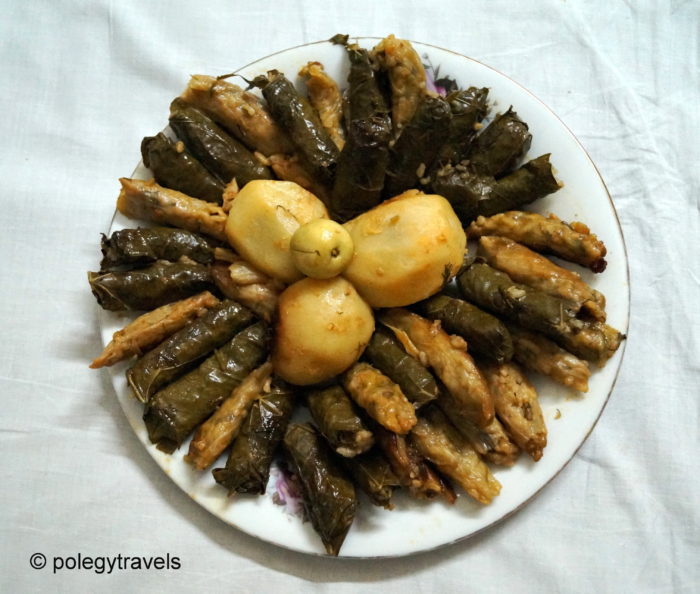 Kushari
One of the most popular dishes in Egypt. You can find it in each and every restaurant. As usually in Egyptian cuisine, it's made of rice and pasta 😉 They also add lentils, tomato sauce, dried onion and this is how kushari is created. The mix of flavors may seem to big but it tastes really good.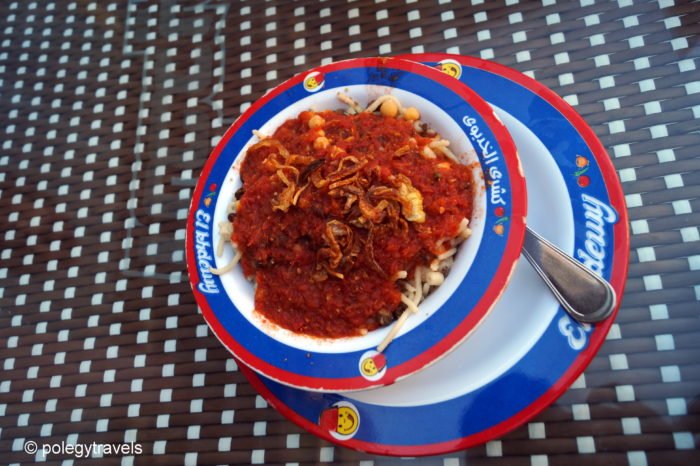 Feteer
We call it Egyptian pizza 🙂 It's a thin baked dough with minced beef, tuna, mushrooms or basterma (salty slices of beef) inside. To one of those main ingredients they put an egg, cheese, pepper, olives and other vegetables.
If you want to make feteer on your own at home, check our recipe.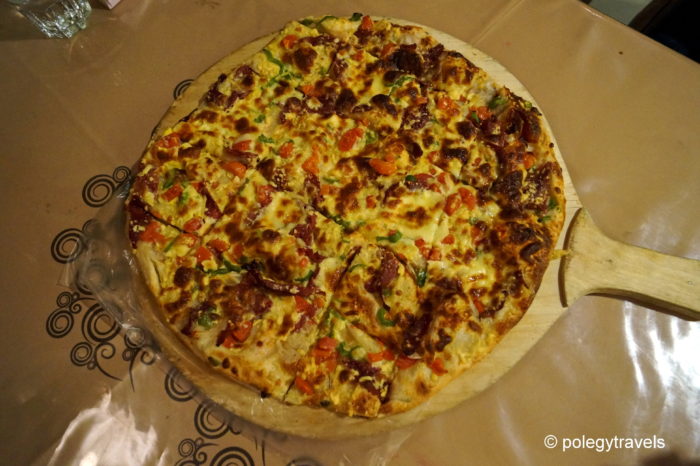 Molohiya
Soups are not a specialty in Egyptian cuisine but Egyptians often eat molohiya. It's a soup made of mallow leaves and water in which pieces of beef were cooked before. Personally, I prefer molohiya made of normal water but that's because I don't like beef.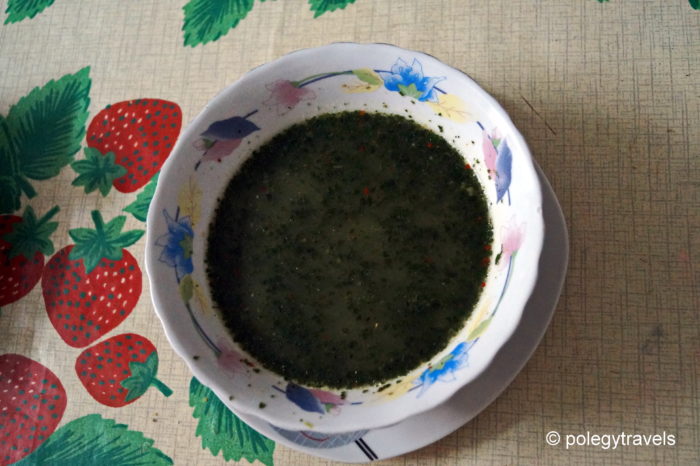 Desserts
The best thing about Arabic cuisine 🙂 Rice with milk is a very popular dessert. However the tastiest dessert are different types of cookies: baklava, kunafa, basbousa, harissa. If you go to a candy shop, you risk spending all the money you have in your wallet. Nevertheless, when you try a fresh baklava with hot honey on top, you won't regret spending money 🙂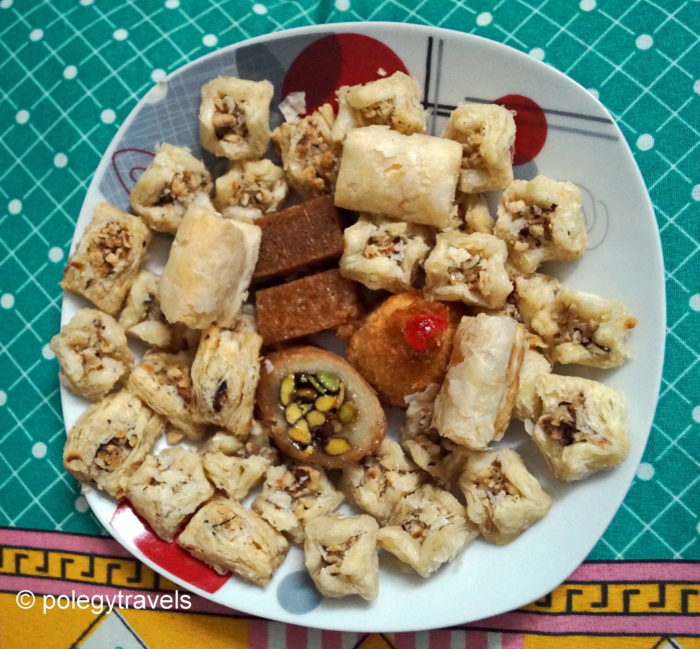 Fresh juice
It's not food but if you want to know the taste of Egypt you can't miss juice shops. Fresh made orange, sugar cane, pomegranate, tamarind or lemon juice are a perfect solution in a hot day. With these delicious drinks no one even wants to have soft drinks.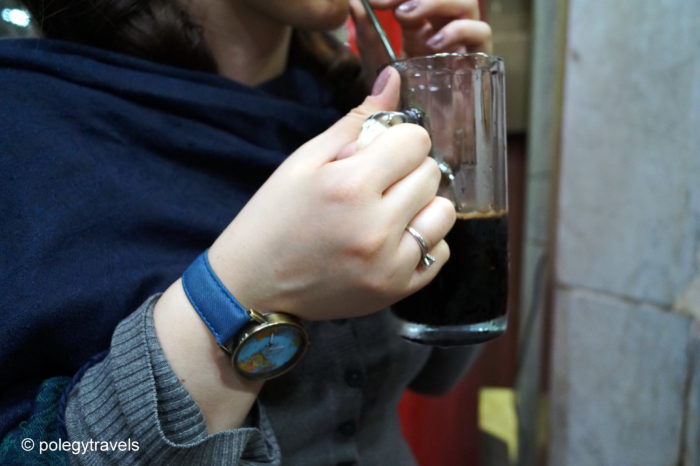 Summary
Which dishes have you already tried? Do you have your favourite Egyptian food? What would you like to taste?