Visiting Polish cities is a great moment for us to relax. We slow down and we enjoy our time. Since we know that those places are so close and we can travel there again soon, we don't feel an obligation of seeing everything at the same time and as quickly as possible. It was the same with Krakow. We spent there two amazing days, slowly discovering the city. Have you ever been to Krakow in winter time? Today we will show you how the Christmas illumination in Krakow in 2018 looks like and how beautiful this city is in winter.
Our first time
In Krakow 🙂 You can laugh but until few weeks ago we hadn't been to Krakow. I was there last time in primary school, more or less 15 years ago. Then I've never had time to go there again. I often travel abroad and visit so many places and I don't know the ones that are nearby… For 5 years we haven't had time to go to Krakow together with Mohamed. We visited several Polish cities but we had no time for Krakow. Finally, we had a weekend off and we managed to travel there.
Christmas in Krakow
Our first visit in Krakow and it was right before Christmas! The Christmas illumination of Krakow in 2018 blew our mind off. We are not fans of Christmas decorations, we never pay much attention to it but what we saw in Krakow made us feel the magic spirit of Christmas 🙂 The whole old town is full of colorful lamps and a huge Christmas tree is standing in front of St. Mary's Basilica
On the main square there is also a Christmas fair. We were told that it's not the same as in Wroclaw, but since we didn't see any other Christmas fair, we loved it 😉 During the fair you could try not only Polish food but also Spanish churros or Belgian chocolate. The spirit of Christmas was everywhere.
The Christmas fair in Krakow lasted until the 26th of December. From December 27th, till January 6th, there will be New Year's Fair in the market square. And you can see the Christmas illumination of Krakow until the 31st of January 2019.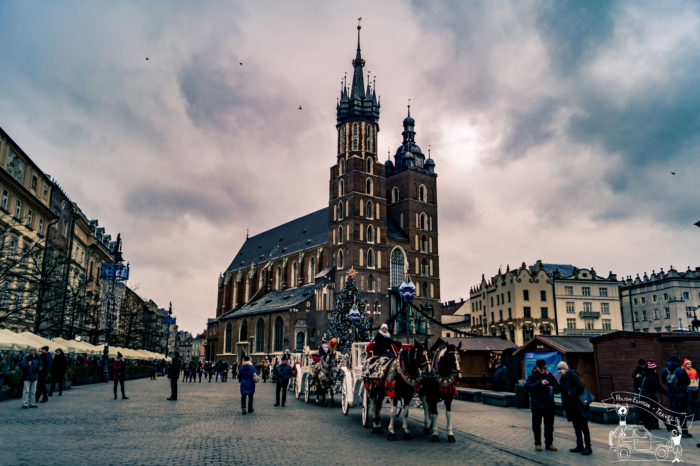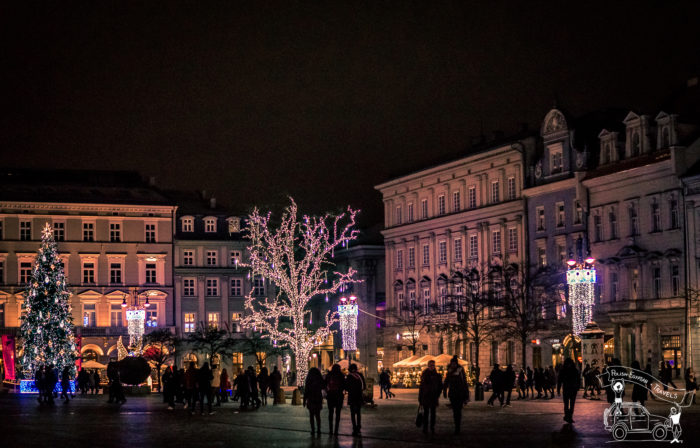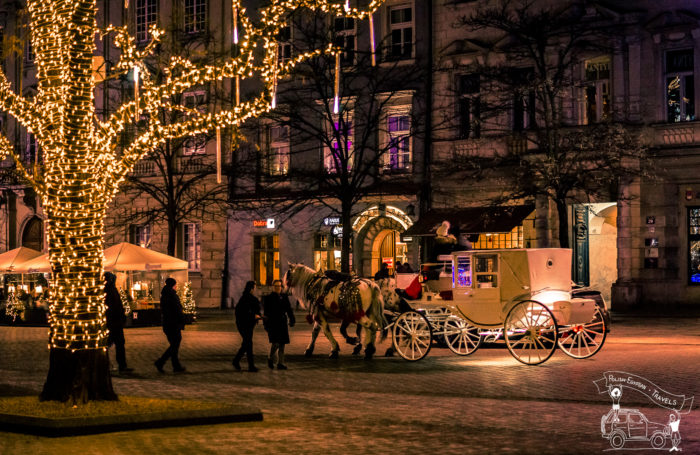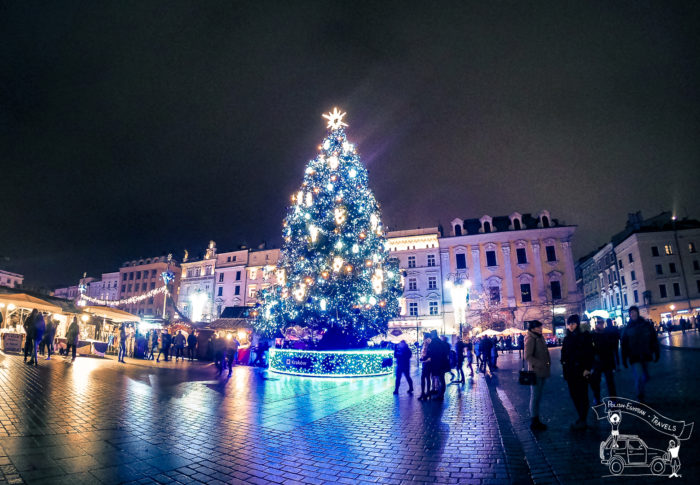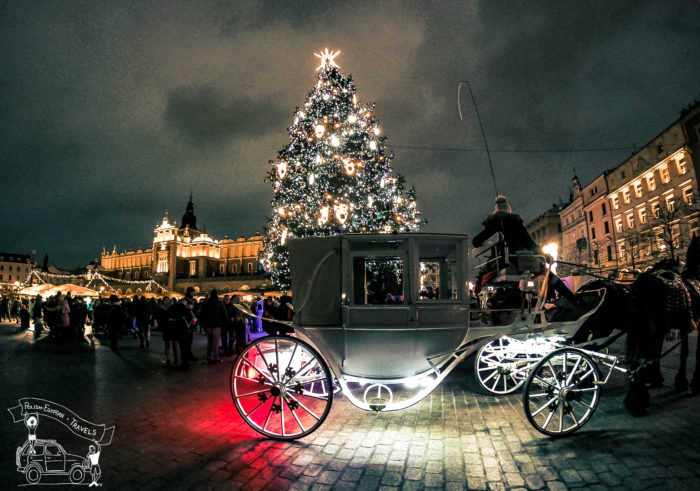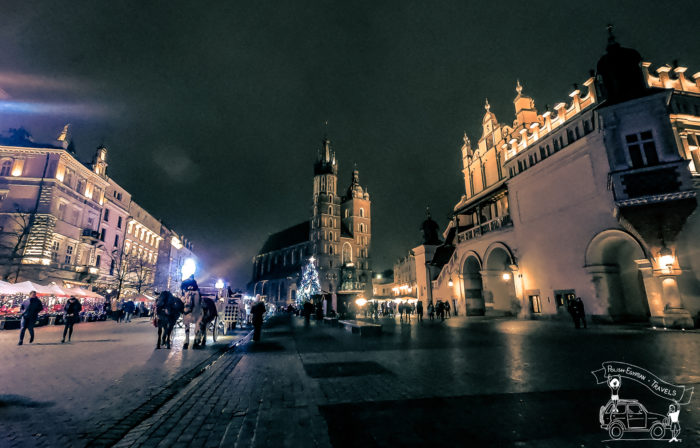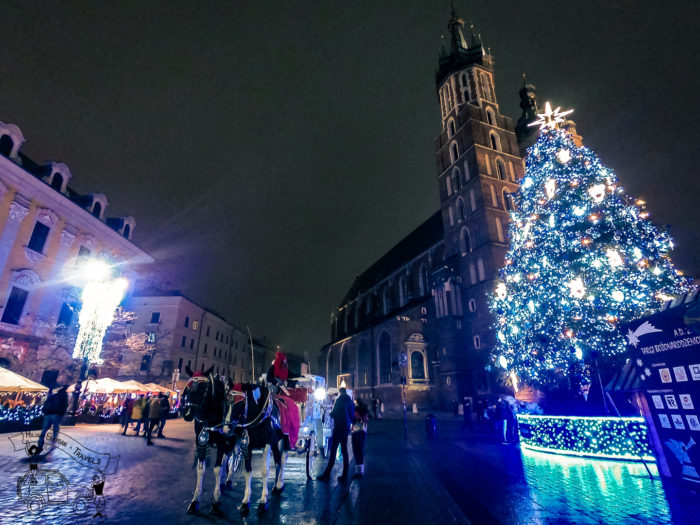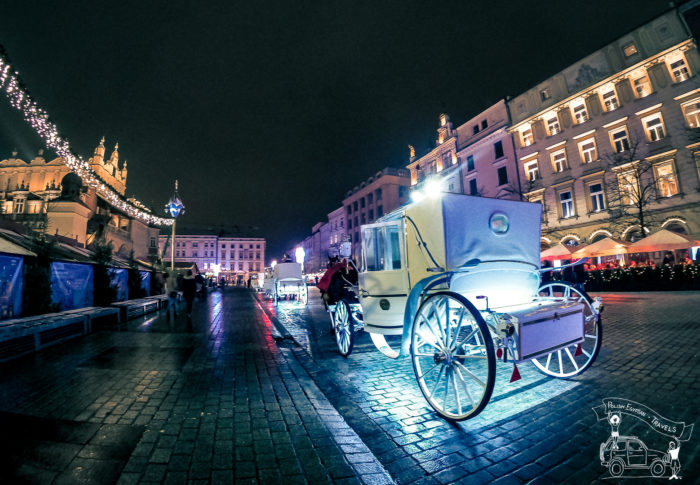 Wintertime in Krakow
On Saturday evening it snowed so much that it was difficult to take any photos. But on Sunday morning we had a walk on snowy streets of Krakow. Winter is really beautiful when it's not snowing in your face. What's more, it was a bit sunny so at least we could hold the camera and photograph. Trust me that one day before, my hands almost froze. The place that impressed us most was Wawel. We went around it and we took photos from each side. Isn't winter magical? 🙂 We were leaving Krakow enchanted and with a resolution to come back as soon as it gets warmer.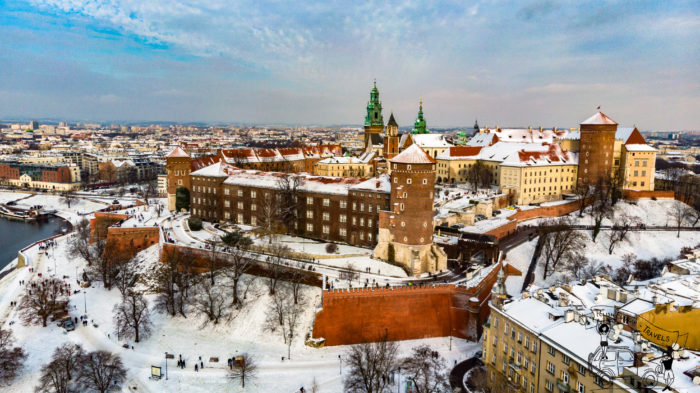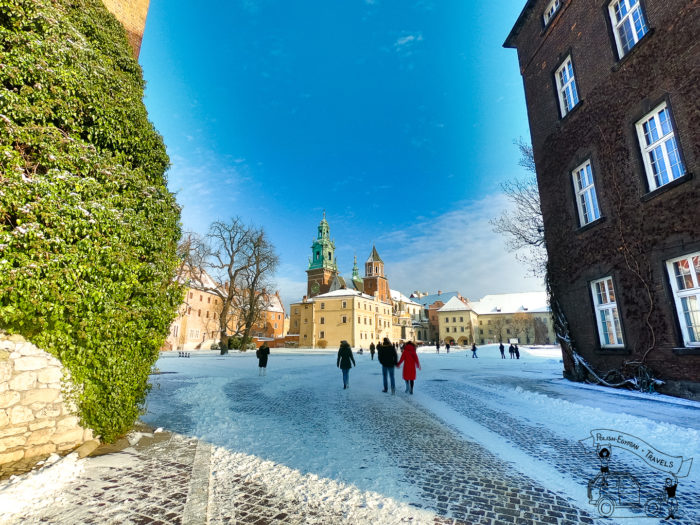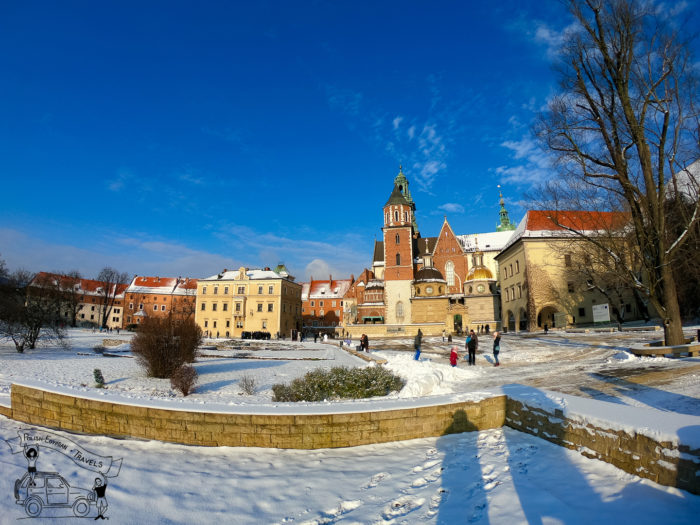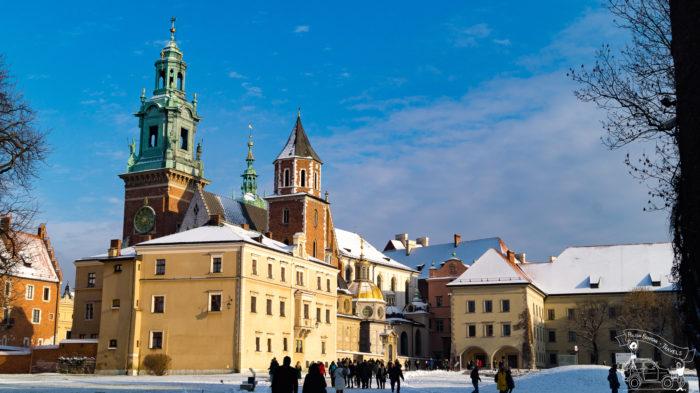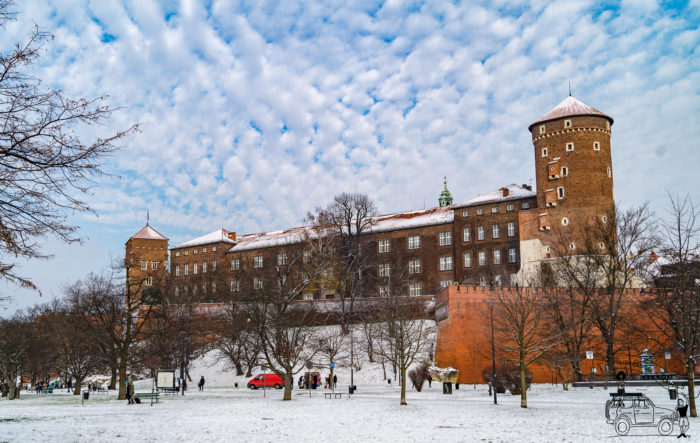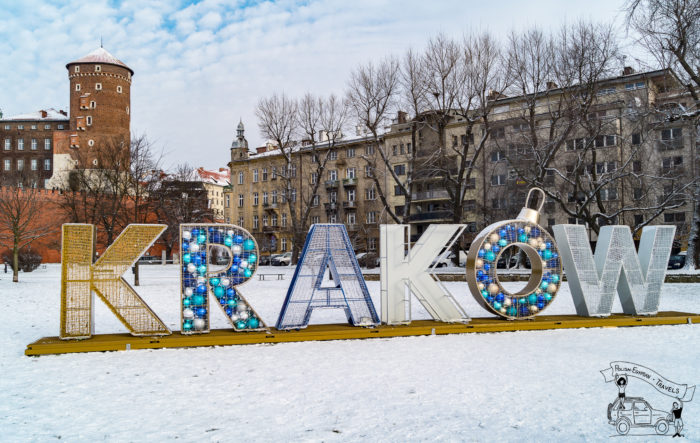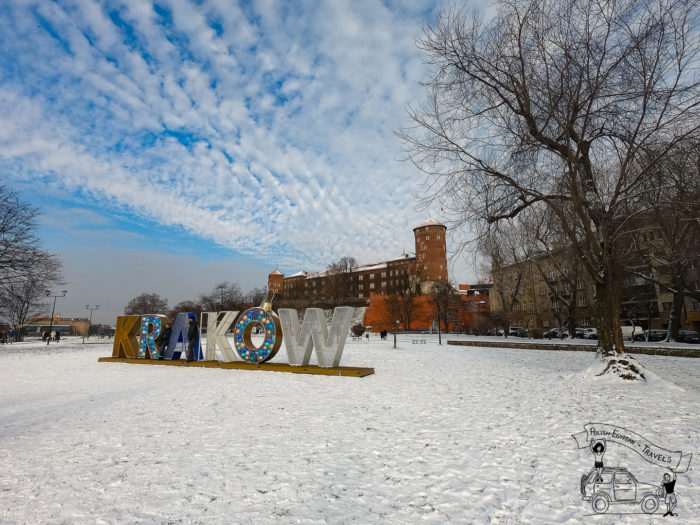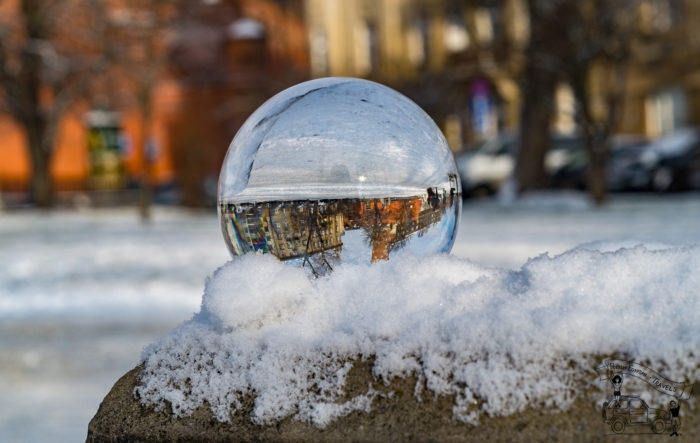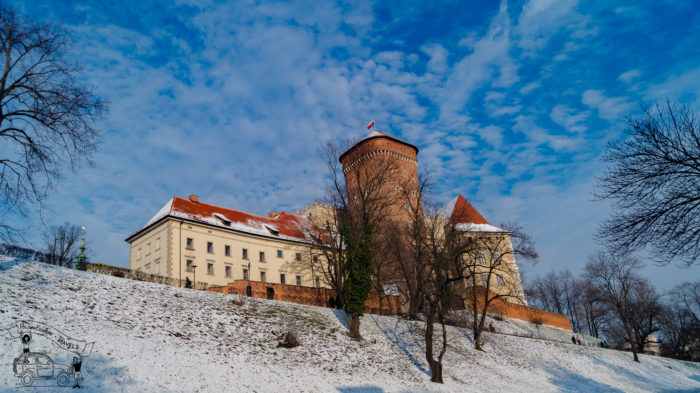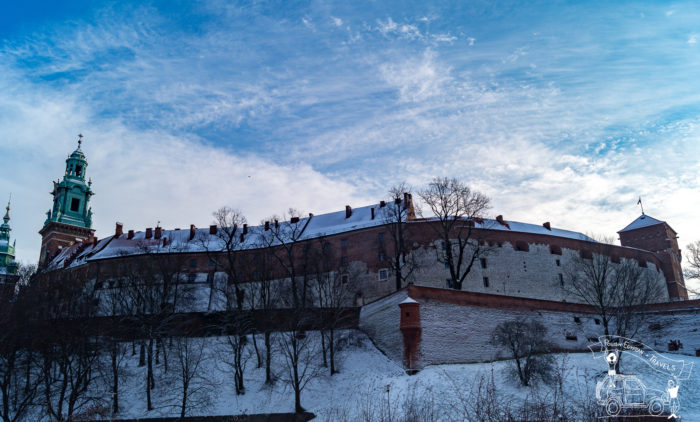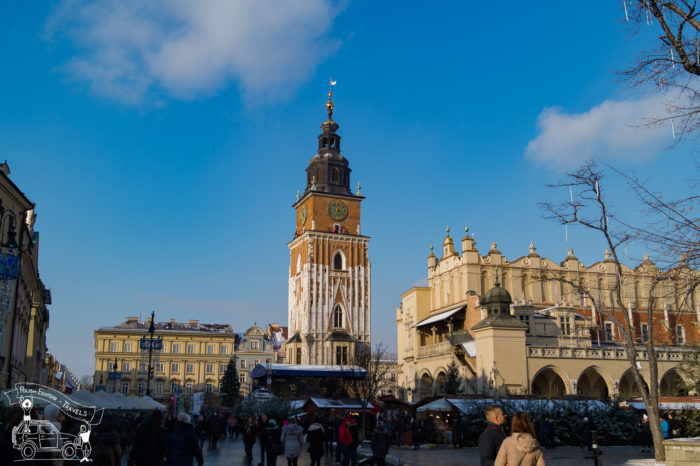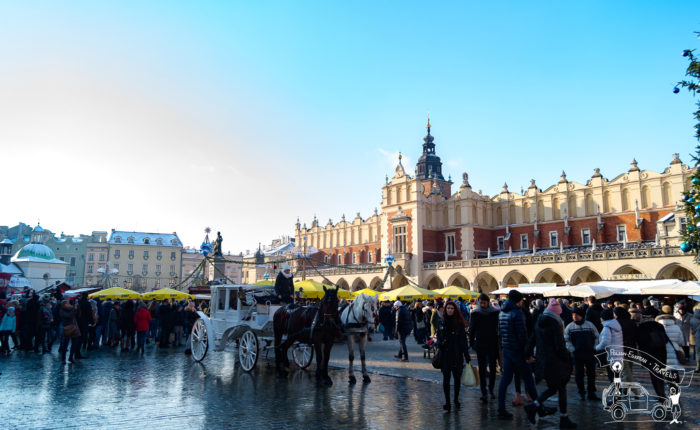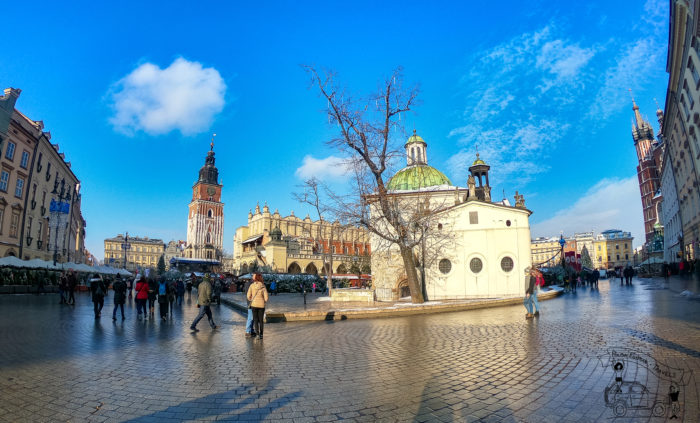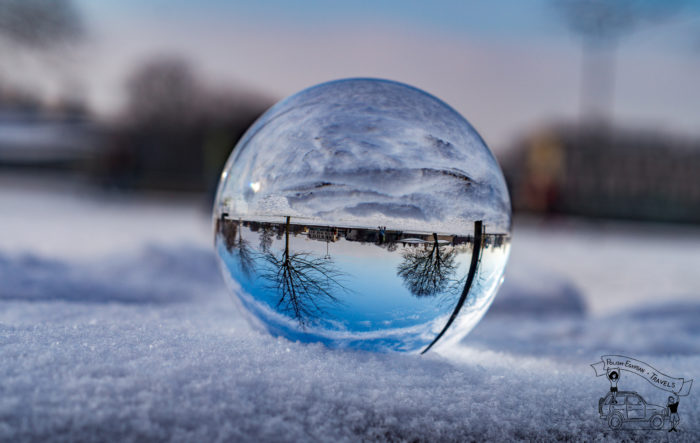 Tourist season never ends in Krakow
That's the impression we had after spending a weekend in Krakow. In spite of the bad weather, the streets of the old town were full of tourists, both Polish and foreigners. Maybe it was because the upcoming Christmas but anyway, we were surprised how many people come to Krakow if we compare it to our Warsaw 😉

Did you manage to go to Krakow this year and see its Christmas decorations? Maybe you are just planning to go? Did you travel to other cities where you found beautiful Christmas illuminations?