This year we have travelled around the Baltic Sea by car. We travelled through Finland and Sweden for 16 days. For all those who are planning a trip like that and are wondering what its cost is, we have prepared a financial summary of our journey. If you want to know how much it costs to spend more than two weeks in Finland and Sweden, read till the end.
Summary of our trip in numbers
Firstly, some facts about our trip.
16 days of travelling
6134 km we drove our Land Rover
6 visited countries (4 of them were just short one day stops)
3 times we took the ferry (Tallinn-Helsinki, Turku-Mariehamn, Mariehamn-Turku)
Where did we go – our route
We travelled around the Baltic Sea for 16 days. At first, stopped in Riga and then Tallinn. From there we took a ferry to Helsinki. In Finland we visited Turku and its surroundings, we went to Åland Islands and to the Moomin World. We were in Rauma, Yyteri and in Rovaniemi. In Santa Claus Village we crossed the Arctic Circle. From Rovaniemi, we went to Sweden and we visited Stockolm, Kalmar, Karlskrona, Sandhammaren, Ales stenar, Ystad and Malmö. Later on, we travelled to Copenhagen and from there to Berlin.
How much did our trip around the Baltic cost?
The Nordic countries are not a cheap travel destination. Finland and Scandinavia are one of the most expensive countries in Europe. If we add Switzerland, we actually have a whole list of the costliest travel destinations. In our case, the trip around the Baltic was spontaneous and we didn't have much time to prepare. Even though, we tried to make this trip low cost. Did we succeed?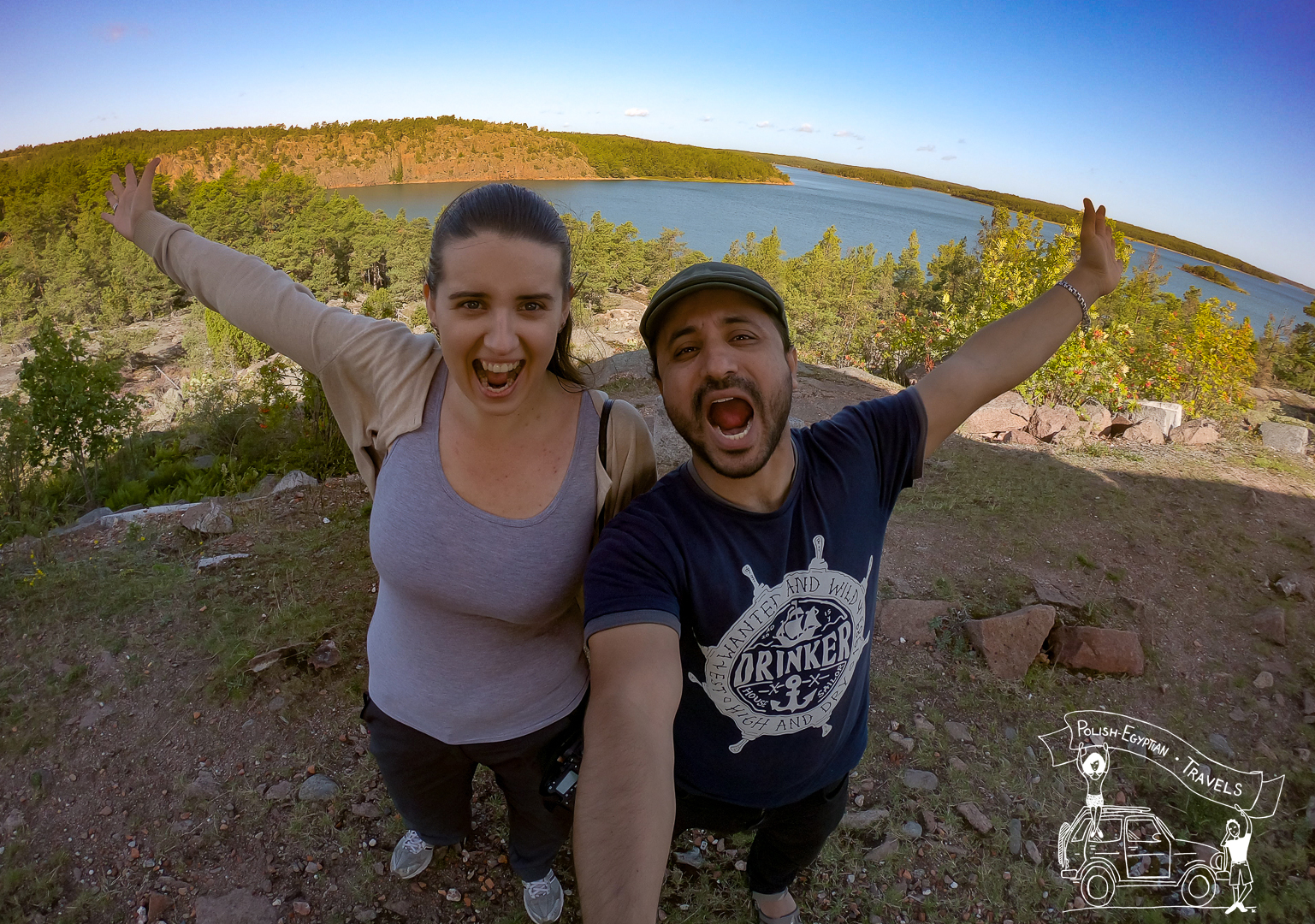 Fuel
In every trip by car, the fuel generates most of the cost. In Finland, liter of diesel cost 1.32-1.42 euro and in Sweden we paid 15.6-16.28 krona. We drove 6134 km and the average consumption of our car is 8.5l/100km. The trip around the Baltic Sea required 507.55l of diesel which in total cost 685.54 euro.
Parking
Thanks to application park4night, we could not only find free parking spots for the night but also during the day. We used to leave the car on a parking in cities and then just walk a lot. Finally, we have just paid for the car park in Tallinn, Ystad and Malmö. In total 11.92 euro.
Tolls
During the trip around the Baltic Sea we crossed 7 countries: Lithuania, Latvia, Estonia, Finland, Sweden, Denmark and Germany. The motorways in all these countries are free. However, in Sweden you have to pay congestion tax while entering Stockholm and Gothenburg. Apart from that, in both Denmark and Sweden there are bridge tolls. If you travel from Malmö to Copenhagen, you not only cross the Öresund bridge but also Storebæltsbroen bridge in Denmark. The fee for the first one is 420 dkk and for the second one 245 dkk. We also paid the toll for motorway in Poland, from Poznan to Warsaw. In total 105.83 euro.
Ferries
The trip wouldn't be complete without travelling by ferries. We used it three times, from Tallinn to Helsinki, from Turku to Mariehamn on Åland Islands and from Mariehamn to Turku. In total 148.49 euro.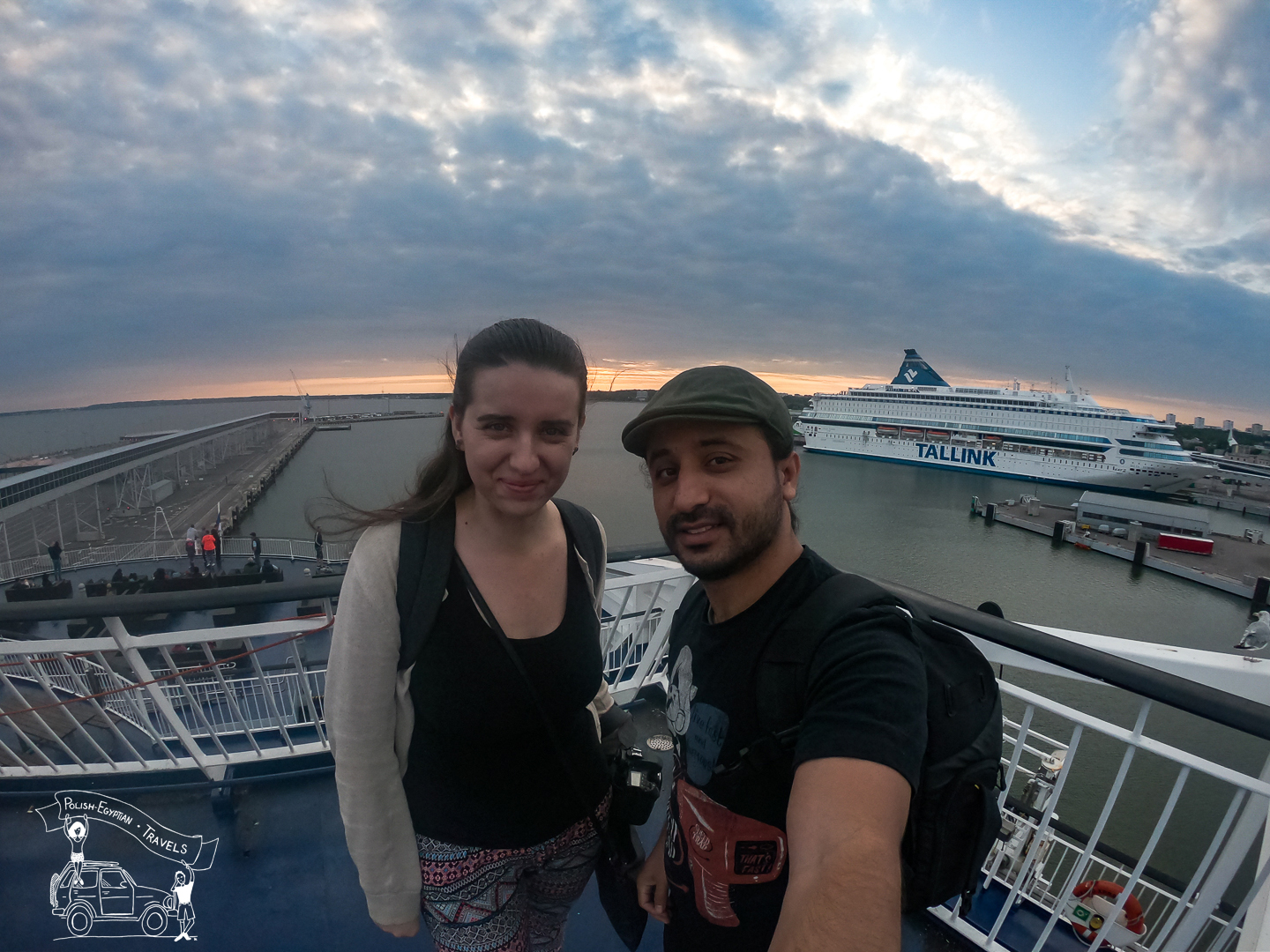 Public transport
Even though we tried to visit the cities on foot, sometimes we had to use public transport. In Helsinki we went to see Suomenlinna fortress, we also bought tickets for transport in Berlin. In total 25.26 euro.
Accommodation
Out of 15 nights of the trip, we spent two at our friends' place, we slept eleven in the car, one in a hostel in Riga and one on a campsite (still in the car but we paid for the campsite). So in total we paid for accommodation only twice. We also used paid showers in campsites when we slept in the car. It cost us 62.92 euro.
Sighseeing
Our stay in Finland was more about long walks and being close to the nature. We didn't use many paid attractions. However, we went to Moomin World in Naantali and we used Finnish sauna. The total cost of the attractions was 92 euro.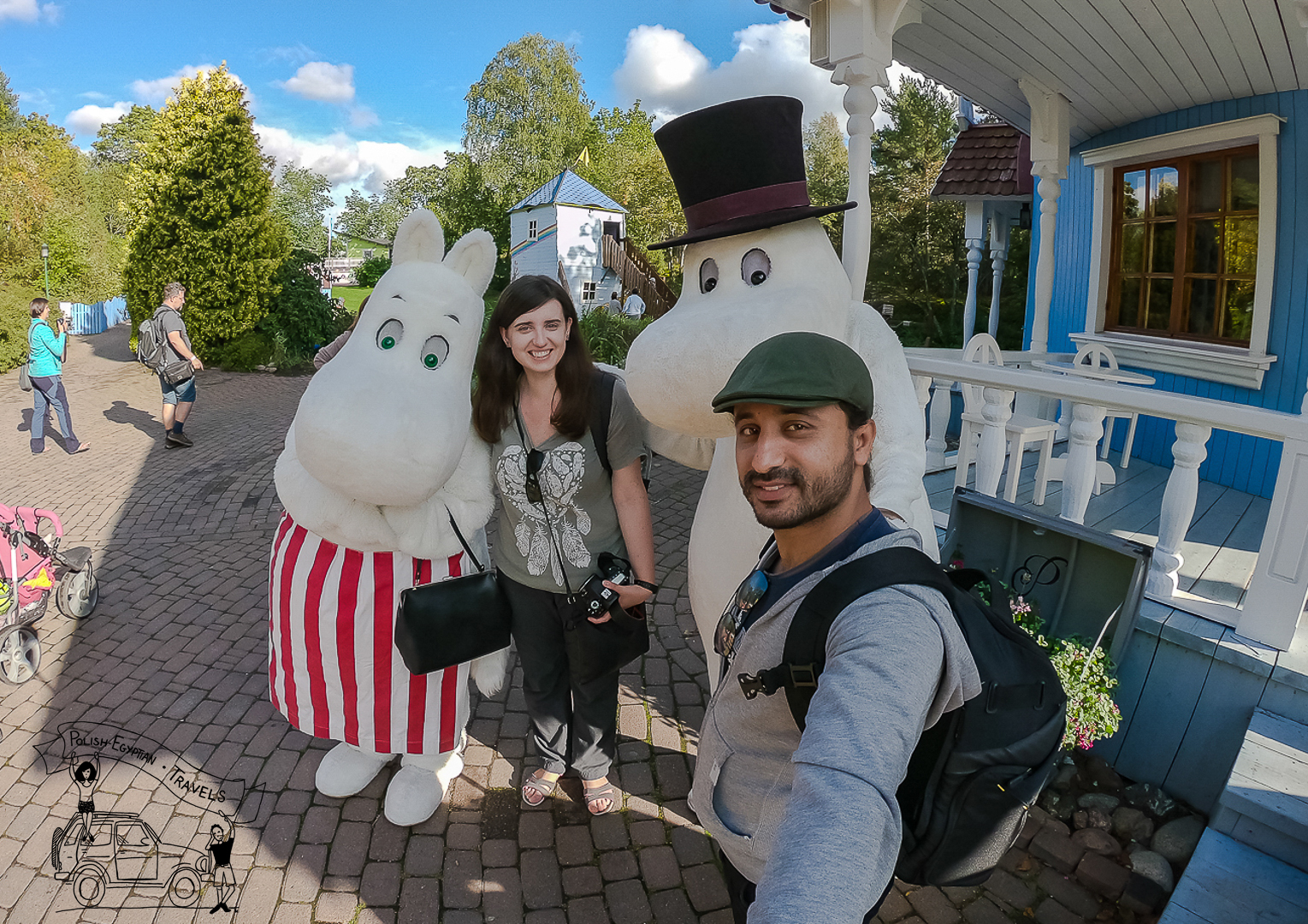 Food
We knew that eating out in Finland and Sweden, where we would spend most of our time, is expensive. Because of that, we did shopping in Poland and we cooked our food. During the trip we bought only products we needed fresh like bread or vegetables. We have also tried local sweets with licorice, even ice-cream with licorice. In total we spent 133.35 euro on food.
Summary
To sum up the cost of fuel, tolls, parking, ferries, public transport, accommodations, food and attractions, during 16 days we spent 1265.31 euro. This is the cost of the trip for two people and as you can see, fuel and tolls are more than a half of the cost.
Remember that everyone has different approach for expenses in travelling. We hardly paid for accommodation because we slept in the car, we didn't spend much on public transport or car parks. Nordic countries are an expensive travel destination but you can still visit it with low budget. I hope that our estimated cost will help you plan your own trip to the north of Europe. If you are planning to go by car to a different place, check out our other  car trips expenses: Spain, Balkans, Bavaria-Liechtenstein-Italy.