Amsterdam is a city of cyclists and crooked buildings. Those are the things we noticed at first when we arrived to the city center. We loved Amsterdam, just like that. Although it's a very expensive city and sightseeing with low budget is a challenge, it's incredibly beautiful! We spent only one day in Amsterdam. It's too little to know the city but enough to see the most important places. I am sure we will be back to Amsterdam but for now, we can recommend you what to see if you have only one day in the capital of the Netherlands.
What to see in Amsterdam? 
Tenements and canals
Visiting Amsterdam is a constant walking through bridges and by canals. If we add to it colorful and crooked houses, we have the beauty of the city described in one sentence. There are also houses on canals where people live during the whole year. Sounds interesting? Canals and tenements create the unusual atmosphere in the capital.
You are probably thinking why the houses in Amsterdam are crooked? The city was built in the estuary of Amstel river, on unstable ground. In order to build anything, the ground had to be stabilized by putting wooden piles into ground. In the Netherlands there were no woods anymore; it had to be imported from Germany. Apart from that, back in time, wood was also needed to build ships. Wood was expensive so the tenements in order to build a tenement, people used fewer piles than required. That resulted in a buildings' wrong balance and year by year they were more crooked. That's the story, not enough money for sufficient amount of wood in construction.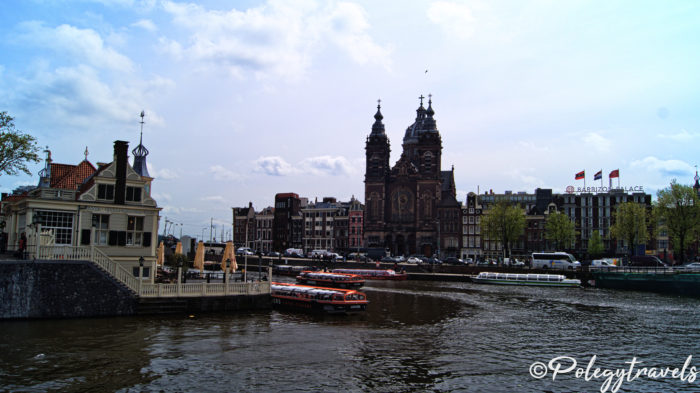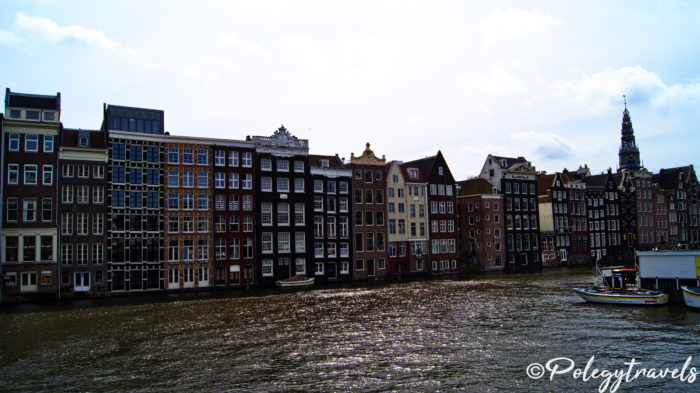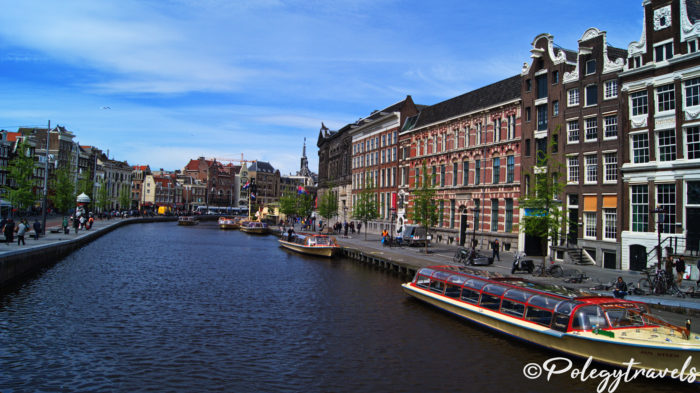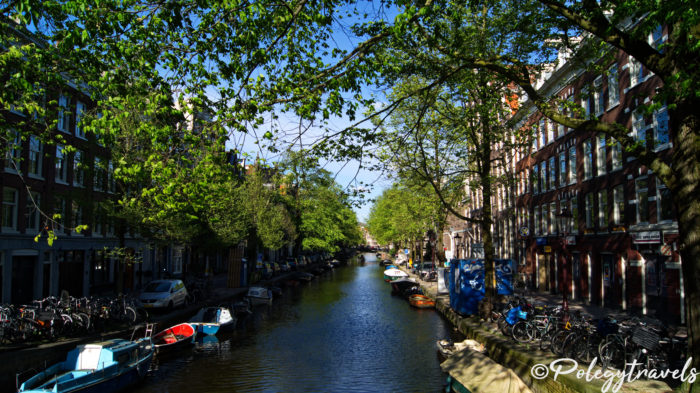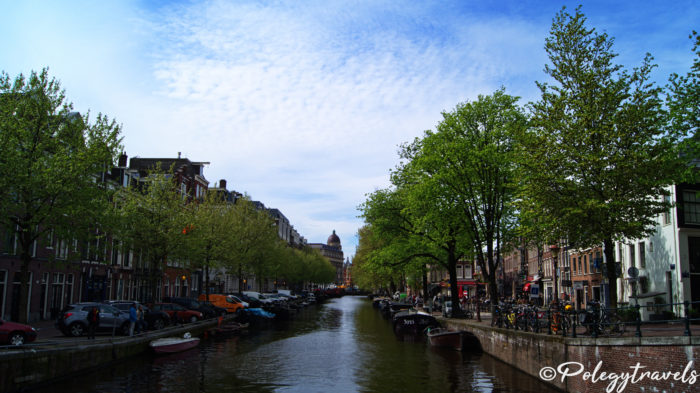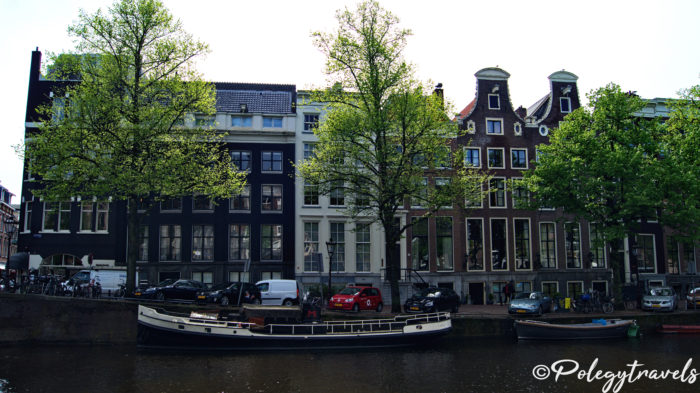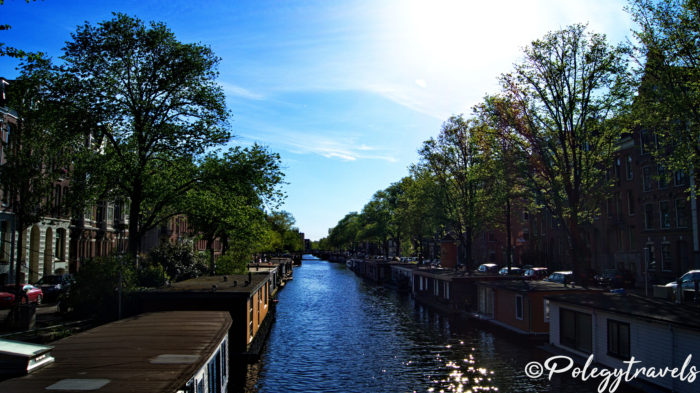 Royal Palace and Dam Square
Dam Square is located in the center of the city. It's always full of people and street artists. There is a Royal Palace which was used as a city hall. You will also find a wax museum of Madame Tussauds nearby. Royal Palace and Dam Square are places that must be seen but we left them quickly because of crowds of tourists.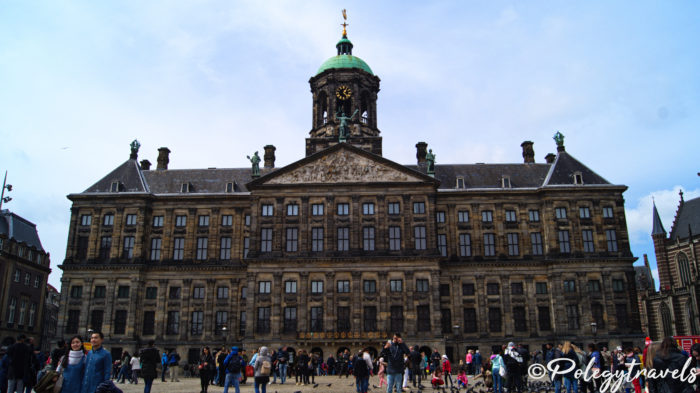 Bloemenmarkt – floating flower market
I read many opinions about the floating market which said that nowadays it's only a tourist attraction. It's true that many tourists come to the Bloemenmarkt, after all it's a very interesting place. The garden shops are located on Singel canal. You can buy there tulips in all possible colors and other types of flowers. Besides, it's a good place to buy souvenirs. Prices are good and lower than in other souvenir shops. Floating flower market is an interesting attraction and if you want to plant some nice flowers in your garden when you come back from Amsterdam, you just have to go there 🙂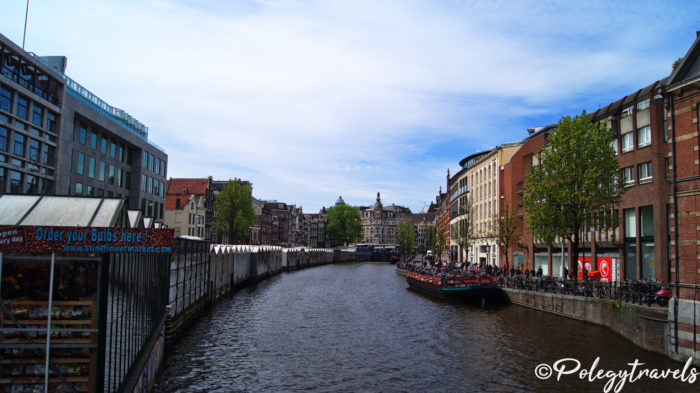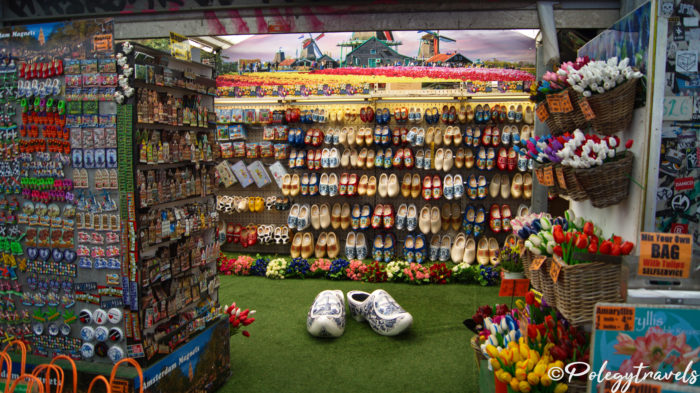 Rijksmuseum
Amsterdam is also famous of art museums. Two most visited are Rijksmuseum and Van Gogh Museum. In Rijksmuseum you can see collections of Dutch art, among others paintings of Rembrant. However, if you have only one day in Amsterdam and you don't want to spend it on seeing museums, I still recommend you go and see the building of Rijksmuseum. This is where the famous "I Amsterdam" letters are located. Although there always many tourists trying to take a picture with the sign, the surrounding area of the museum is very nice and perfect to sit down for a moment, rest and eat something.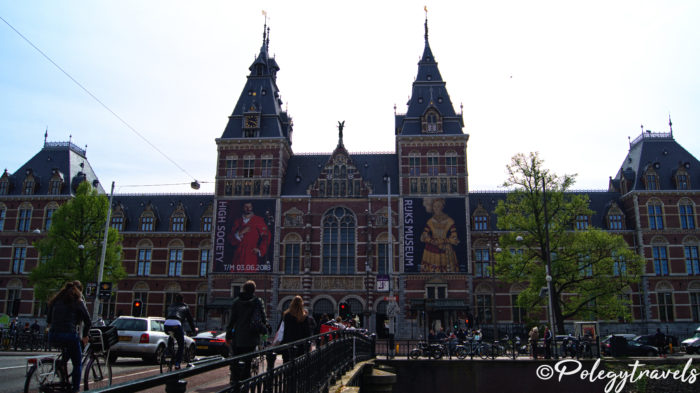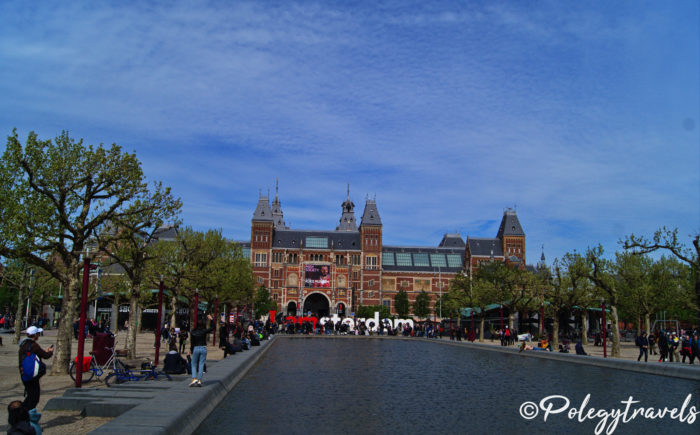 Westerkerk and Oude Kerk
Westerkerk, western church, is situated in Jordaan district. Its tower is the highest in Amsterdam, it's 85 meter high. The church was built at the beginning of 17th century and an interesting thing about it is that Rembrant was buried there, although the exact place of burial inside the church remains unknown. Oude Kerk is an old church. It's the oldest building in the whole capital city and it was created in 13th century. It's located in De Wallen district.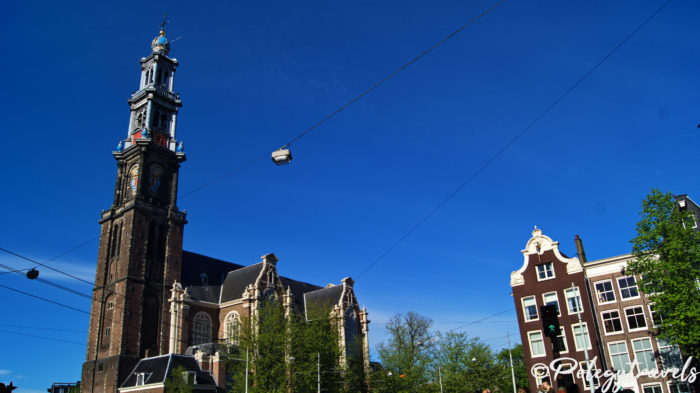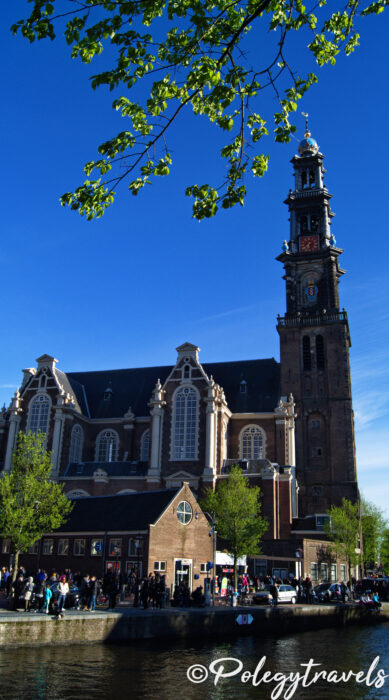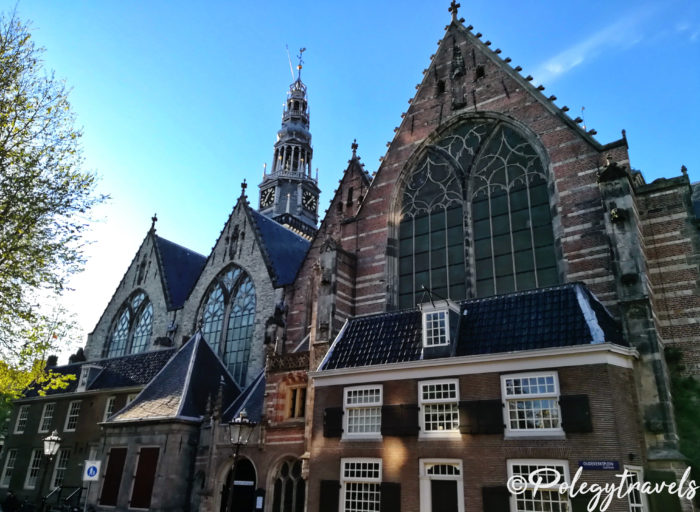 What is not worth seeing?
When I was preparing a list of places for us to see in Amsterdam, I found De Wallen district everywhere. Sometimes everyone recommends a place as a "must see", we go there and it turns out that it's not interesting for us. This is what happened when we went to De Wallen.
De Wallen – red-light district
De Wallen is probably the most visited district of Amsterdam. And that's because of many brothels, coffee shops, pubs and restaurants. I guess I don't have to tell you that it's not an interesting attraction for us. We went to De Wallen district because I wanted to see Oude Kerk church, so we had to pass by the district. What can I say about the red-light district? It's crowded and in my opinion it's not worth it if you have only one day. Unless you like partying until morning so much 😉
What do you need to be careful of?
Amsterdam by bike
If you have a chance to visit Amsterdam by bike, it's going to be an interesting experience. Cyclists are actually everywhere. I like the fact that so many people use bicycles, it's both an economic and an ecological solution. However, sometimes I had a feeling that cyclists would love to run over the pedestrians. Moving in the city looks like that: everyone gives way to the cyclists, cars and pedestrians as well. You have to be very careful not to jump in front of a speeding bike… If you are planning to visit the city by bike, just be careful 😉
Summary
One day in Amsterdam is definitely too little but you if you happen to have a connecting flight there and you have few hours, I recommend you walk around the city, see the canals, tenements and go to the floating flower market. On the other and, if you want to visit museums, you will need at least few days in the capital of the Netherlands. Besides, if you are staying in Amsterdam for longer, it's worth going to two magical places outside the city, to Zaanse Schans and Keukenhof garden.