They told us that there is nothing to see in the north of Albania, that it's not worth going there, that's it's better to travel south. We didn't have time to go south so we had to find a place in the north. At the end we went to Shkoder, a place that stole our hearts. Do you want to know what is worth seeing in Shkoder, where to go in the evening, how to visit the city and why we loved Shkoder so much? Read our list of things that you have to when you travel to Shkoder.



Visit Rozafa Castle
In the suburbs of Shkoder there is a beautiful Rozafa Castle. According to a legend, the name of the castle comes from a name of a woman Rozafa who was walled up alive inside the walls of the fortress to prevent the building from collapsing. The first fortress in that place was built by a tribe of Illyrians. Thanks to its location between two rivers Buna and Drin and wetlands around it, it was very difficult to conquer. The castle preserved till today is in a very good condition and there is a lovely view for the city of Shkoder and Lake Shoder from there.
Practical information
– entrance fee is 200 lek per person (around 1.69 euro)
– you can park the car on the side of the road that leads to the castle, right next to the castle walls. Parking there is free. On the way to the fortress you will see several paid car parks. Unfortunately, I don't remember the prices because we used the free option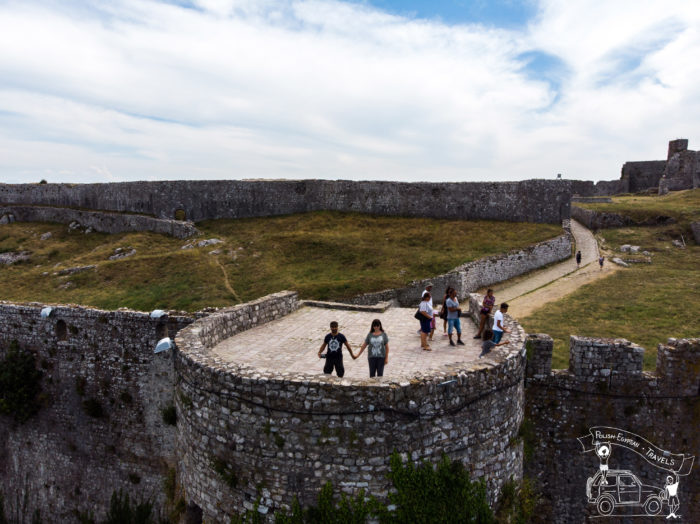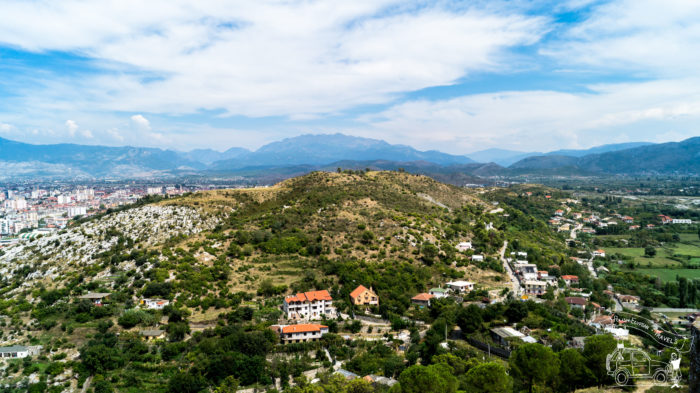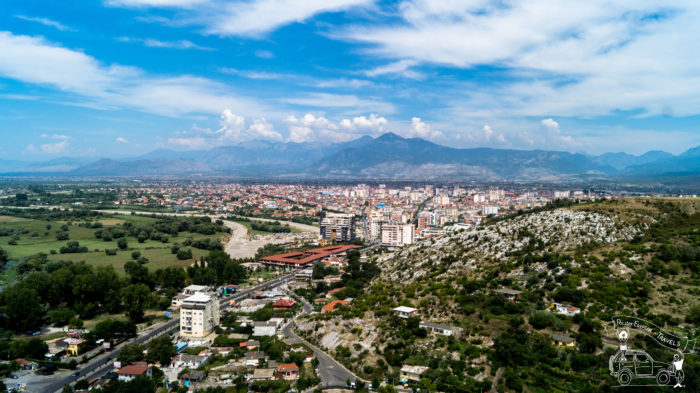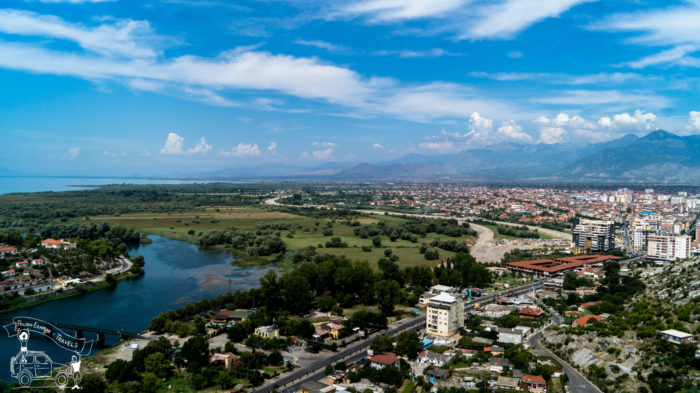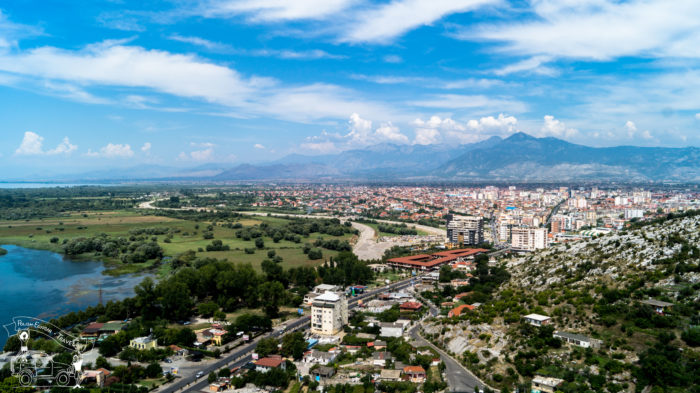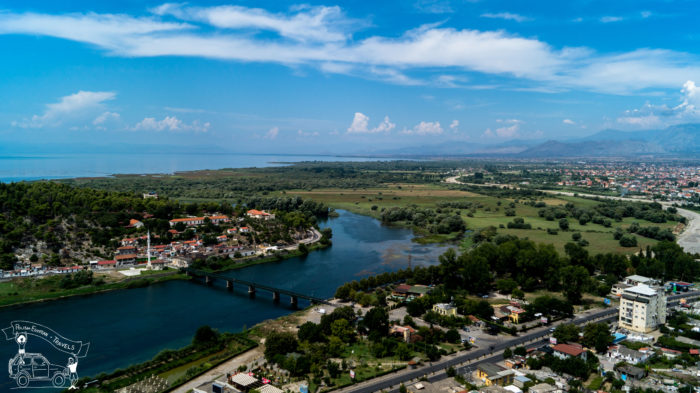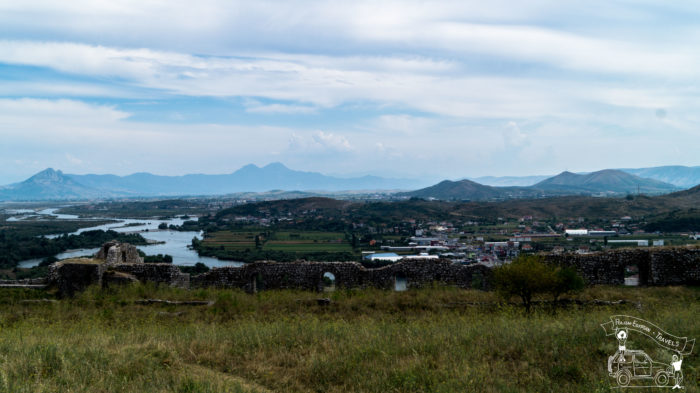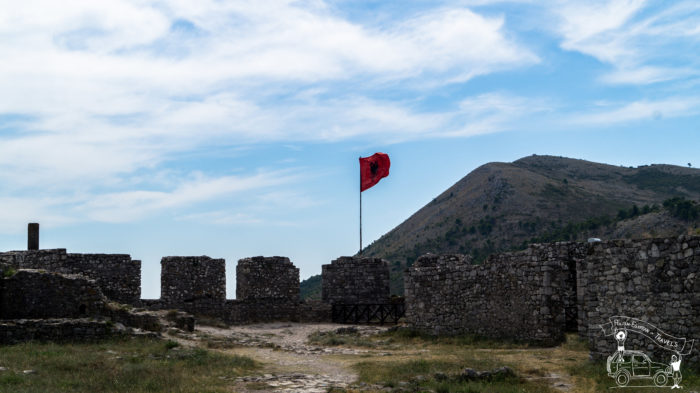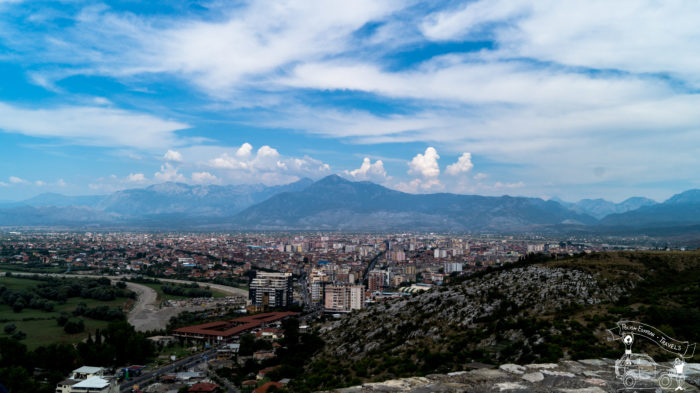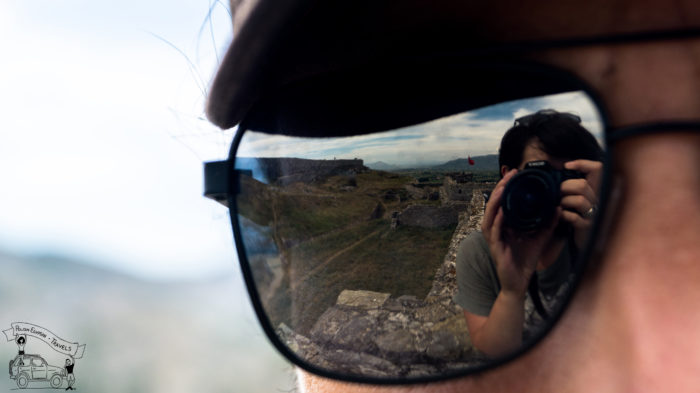 Make a trip to Lake Shkoder
Lake Shkoder is the biggest lake in the Balkans. It's located on the border between Albania and Montenegro. 1/3 of the lake is on Albanian side and 2/3 in Montenegro. The lake is home to many bird species and it's one of few places in Europe where pelicans live. If you are going to Shkoder, it's a good idea to make a trip to the lake. There is also a lovely view on it from Rozafa Castle.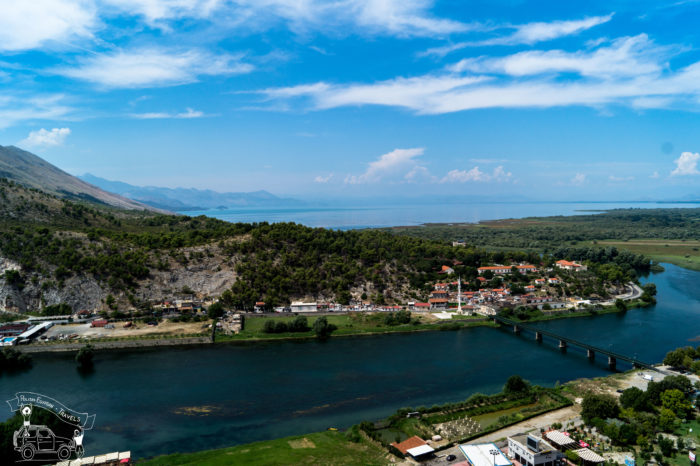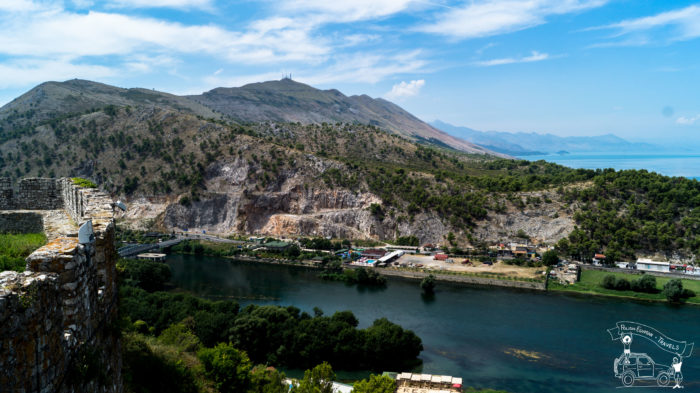 See the city center
Shkoder is not a big city and its center is not full of tourist attractions. However it's a good idea to go there during the day and see the Ebu Beker mosque. It's the biggest building in the city center. The mosque is really huge. On the opposite side of the street, there is a statue of Mother Teresa. Actually, in each Albanian city there is a statue or at least a street or a square with a name of Mother Teresa. Even though she was born in Skopje, she was born in an Albanian family and Albanians are really proud of that.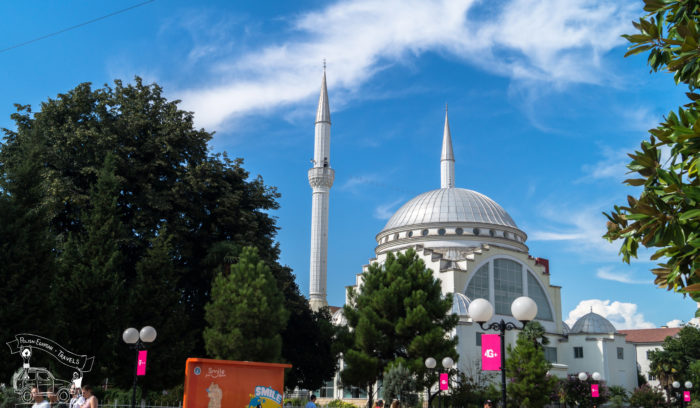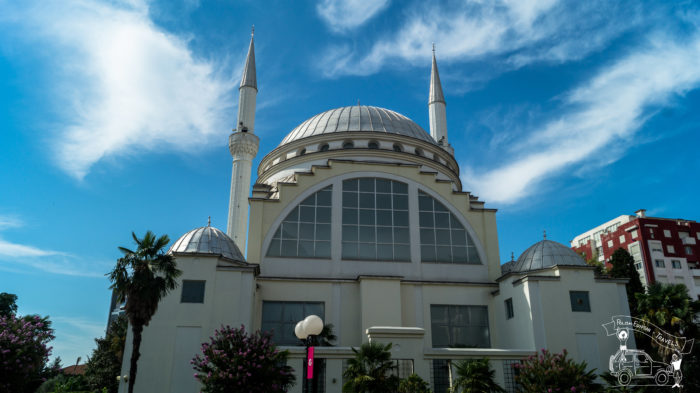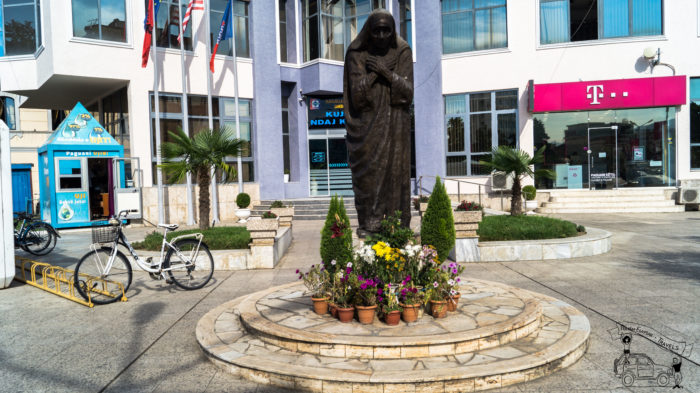 Spend your evening on Kole Idromeno
Kole Idromeno is a street in the city center only for pedestrians. This is where Ebu Beker mosque is located. The street is full of restaurants and cafes. Not only tourists but also inhabitants of Shkoder go there in the evening. It's a place that is full of life till late at night. You will find many restaurants with delicious and cheap food at Kole Idromeno and nearby Skanderbeg Boulevard streets. I recommend you to get dessert from Gelateria Bell Italia. A big scoop of ice cream costs 0.25 euro.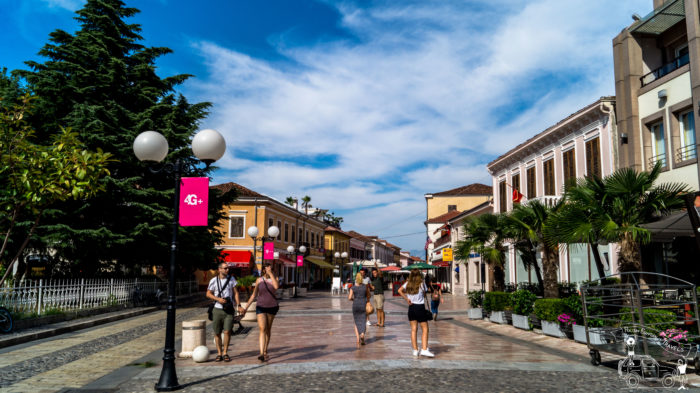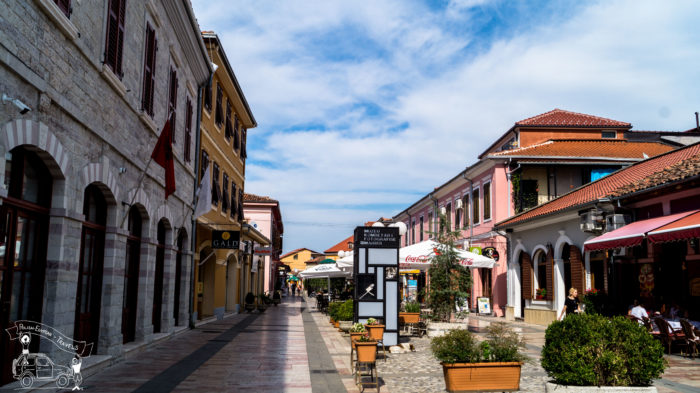 Stay at Our Way Hostel
It's been some time since we stayed in a great hostel like the one in Shkoder. Our Way Hostel is a perfect place to rest after travel. Beautiful colorful design, delicious breakfast included in the price of a room, cosy rooms and a living room and terrace where we spent so much time talking to other travelers about the Balkans. Apart from that, there is also lovely and helpful staff. We had a great time there and I recommend this hostel to everyone who is travelling to Shkoder.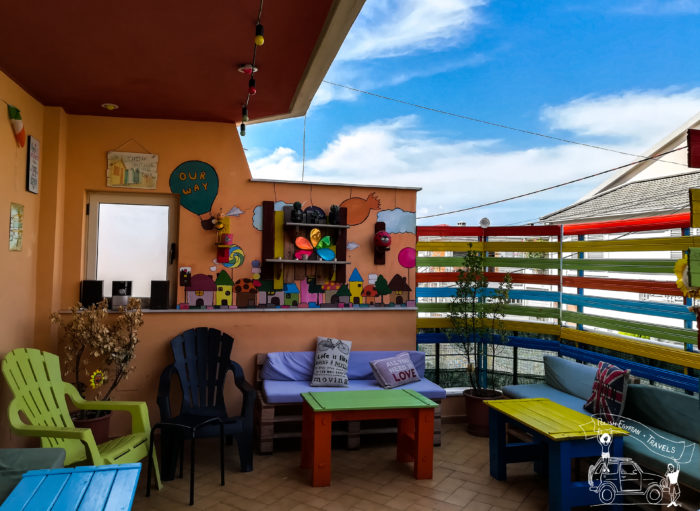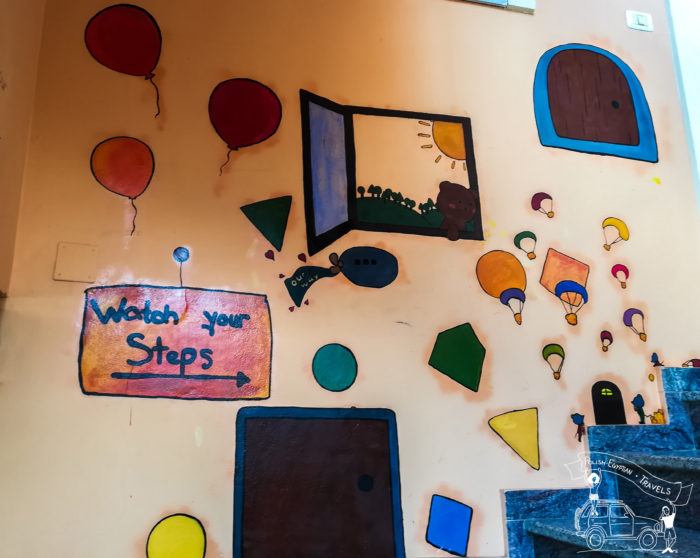 Map
At the end I leave you a map with marked attractions of Shkoder. I hope you will find it useful while planning your trip.