What surprised me most and what I liked about South Korea was the local culture. I was delighted to see how organized this country is, how regular lifestyle people have, how they obey rules. I loved observing their behavior and to be honest, we could learn a lot from them. Obviously, there were things I didn't like so you will read about my interesting observations from Korea, both positive and negative ones.
1. Queues and travelling by metro
Koreans know how to queue. Even before the metro arrives, people queue in places where the door of the train will open. Even when they want to go up the escalators, they queue. In rush hours there are really a lot of people using metro but thanks to the organization, no one pushes you or steps on your feet. There is also another reason why Koreans queue on the platform while waiting for metro. They almost run to find a seat. It's hard to be surprised; traveling by metro may take a lot of time. Whenever someone leaves, the seat doesn't stay empty for more than few seconds.
At the same time, no one sits on places dedicated to older or disabled people or pregnant women. Those seats wait for the people who really need to sit down. Theoretically, we have seats like that in Poland. However usually someone sits there and then a pregnant woman or an older person has to ask to let them sit down. In Korea no one who doesn't belong to the privileged group will occupy the seat.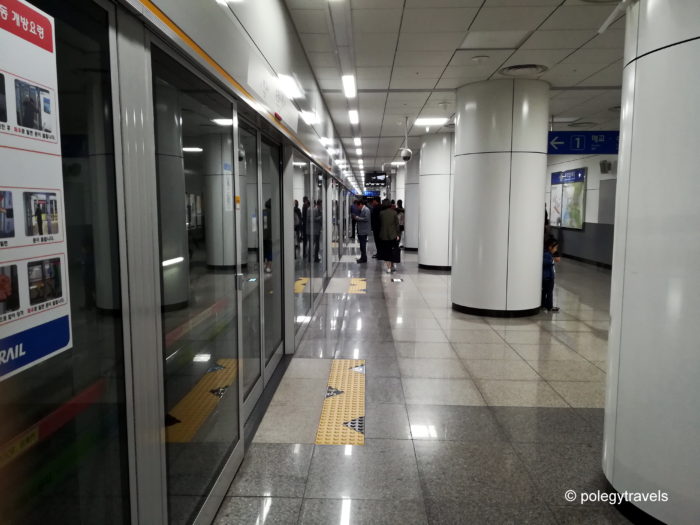 2. No smoking in public places
Yes, it exists in Poland to. Not many people care about it anyway. Everywhere you can see people smoking on bus stops or just walking the street with a cigarette. In Korea something like that doesn't happen. Every now and then you can see signs on the pavement which remind that it's prohibited to smoke. What do the smokers do then? They thought about it too. On the streets of Seoul there special smoking zones. You can go there, smoke and then keep on walking. Thanks to that, those who don't smoke don't have to inhale the tobacco smoke.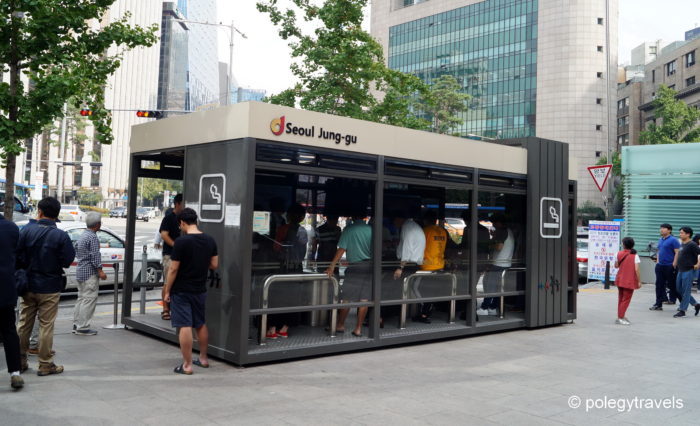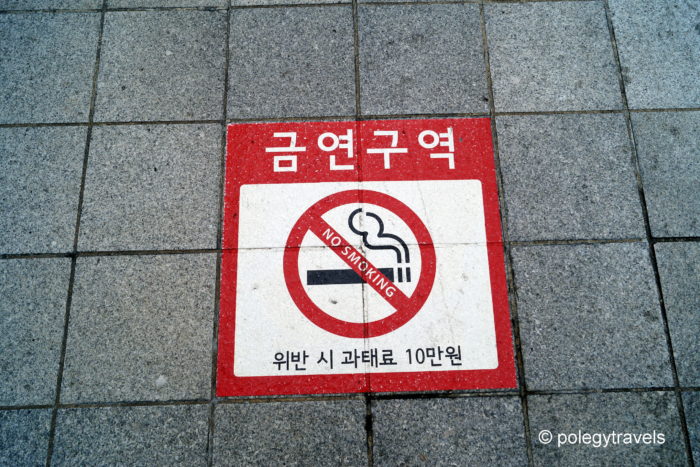 3. Traditional dresses
Koreans are very proud of their culture and traditions. They love showing their traditional dresses! If you visit any of many palaces in Seoul, for sure you will see people wearing hanbok, the traditional Korean dress. They are eager to pose for pictures as well. Different patterns, colors and designs encourage tourists to rent the costumes and make photo sessions. I'm totally understand that. The dresses are lovely.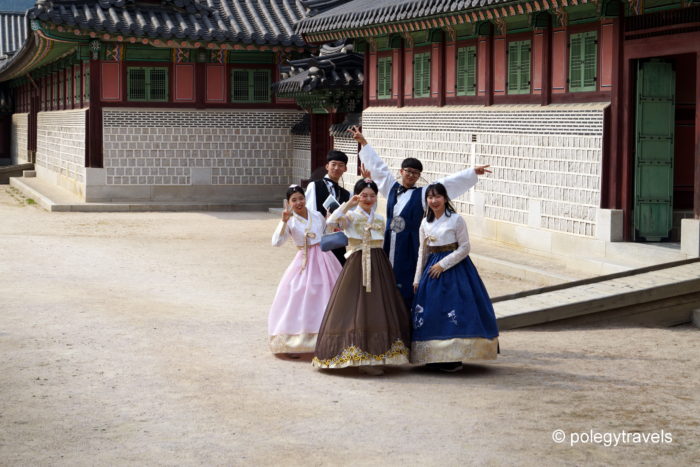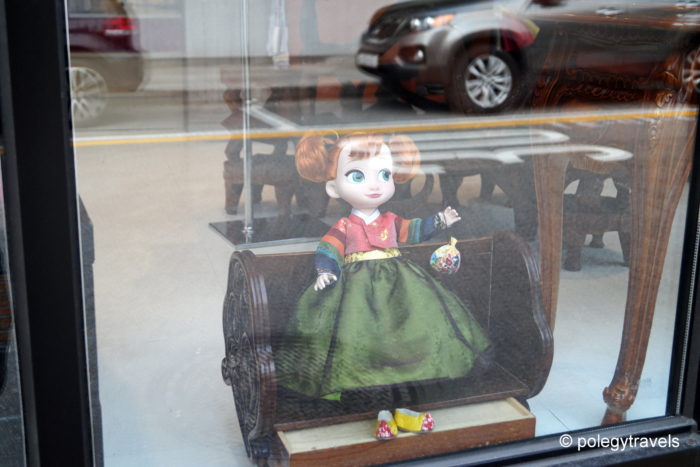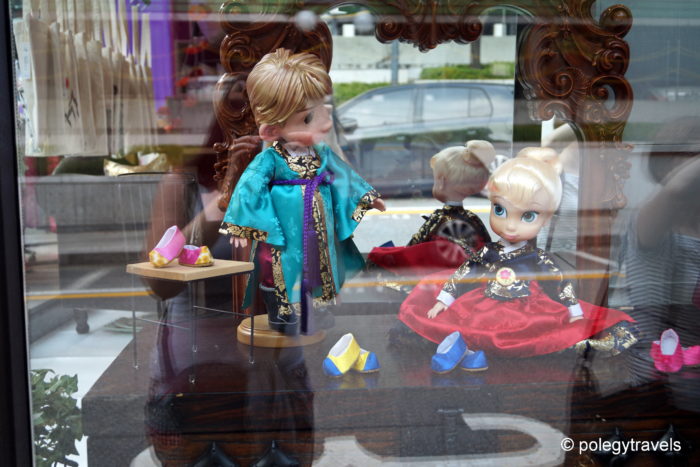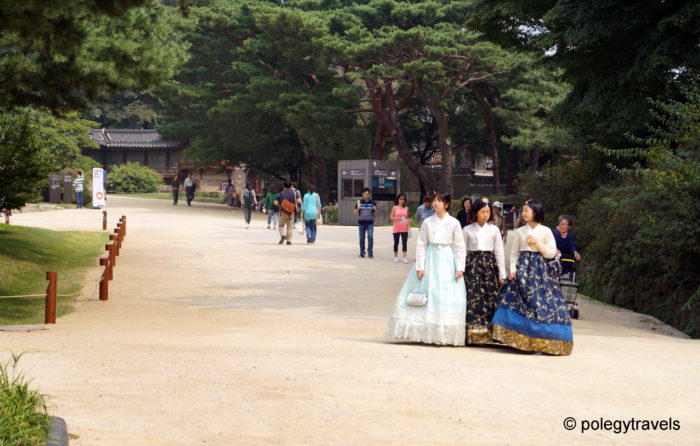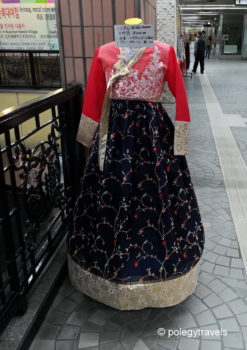 4. Hygiene
Definitely, in Korea the hygiene is on a better level. First of all, everywhere there are toilets with many options of cleaning with water and drying. Seems simple but it's a perfect solution which influences the hygiene care. Also, it's totally normal to brush your teeth after meals. After lunch at work, Koreans go to the bathrooms to brush their teeth. It's common and natural. In Poland you don't see it that much.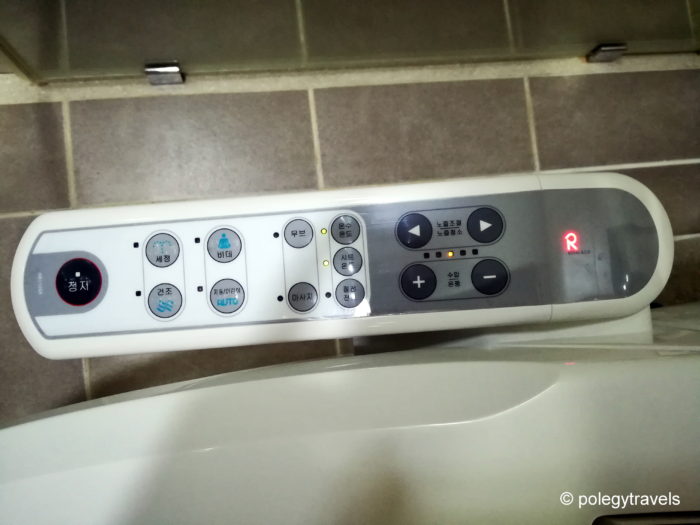 5. Your work is your second home
I already mentioned work so it's worth to tell about other customs related to this part of life. Koreans treat their workplace as their second home. They spend there quite a lot of time. It sdoesn't mean they work more effectively. The important thing is that they seem to work much. So, at work they have to feel free and comfortable. It's normal that at the office they wear suits and… flip-flops. Why not? They also decorate their desks with several mascots, plants or figures of favorite film characters.
6. Avoiding number 4
Similar as in China, in South Korea number 4 doesn't exist in many buildings. In Korean "4" sounds the same as "death" so it's negatively associated. In elevators and hotels, the fourth floor is often substituted by letter "F", from the English word "four". It's better not to tempt fate 😉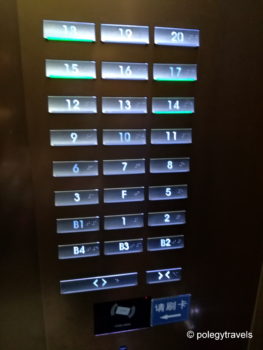 7. Smart parking
In cities, especially in Seoul, there is not much space for car parks. That's why they started creating multistory car parks. Much more cars fit there and they take less space.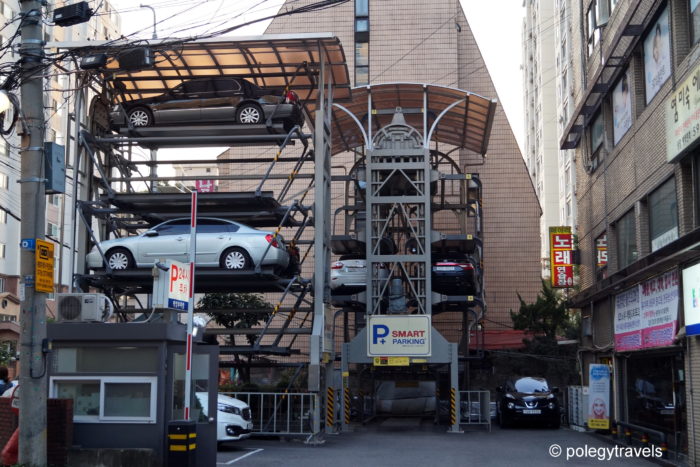 8. Doctor's appointment
Unluckily, I had a cold during my stay in Korea. I had many doubts when I was going to the private clinic. It turned out I shouldn't have worried. I got my appointment really quickly and they gave me a prescription. Although the doctor explained to me what kind of medicine I will take for few days, the pharmacist did exactly the same. She carefully explained why I have to take each pill, what side effects they may have, when I shouldn't drive a car after taking the medicine (as if I wanted to drive a car). What's more, she wrote down for me the names of all the medicines in English.
The paper with my medicine had drawings, just in case so I don't confuse anything. However there was no chance to make a mistake. The pills were put in plastic bags described when I should take them. There were separate bags for the dose after breakfast, lunch and dinner. As a result, I got only the amount of medicine that was mentioned in my prescription.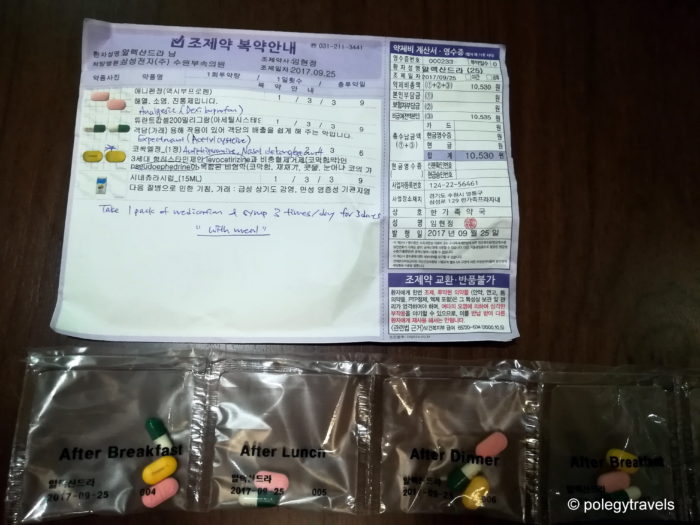 9. Green sweets
As in Japan, sweets with matcha green tea have become very popular in South Korea. You can but green Kit Kat, traditional ice-cream dessert and even green… brownie. It's tastes good 🙂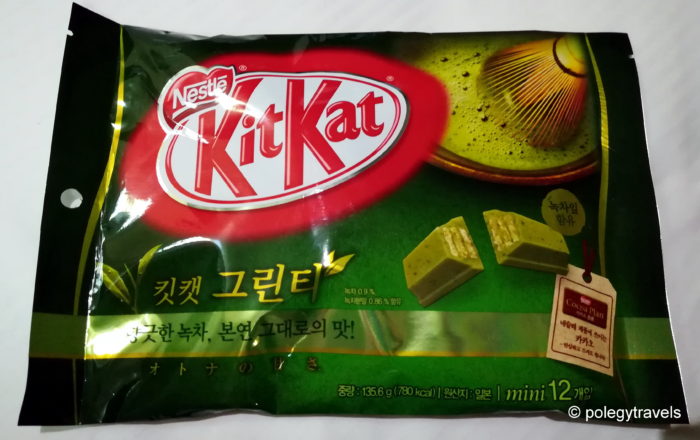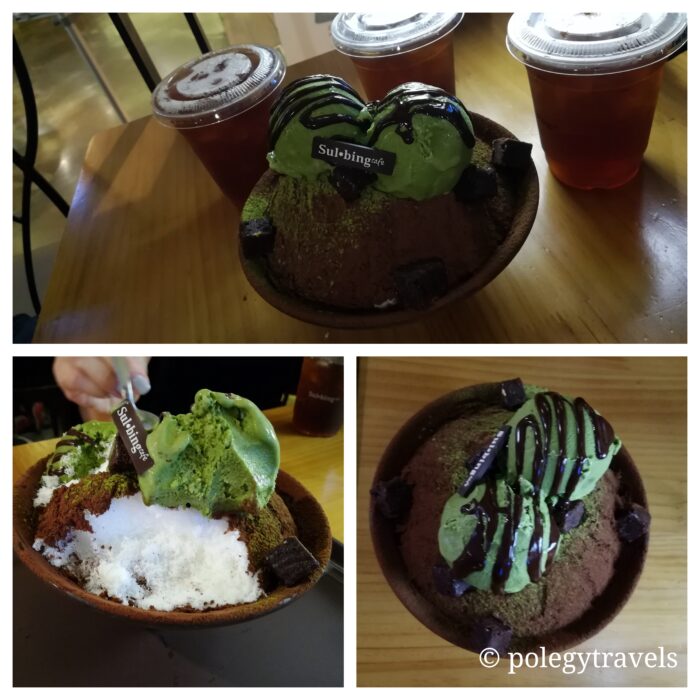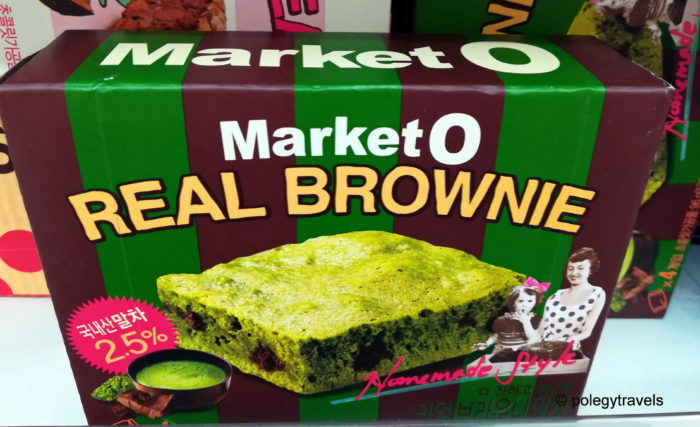 10. Amazing people
I just have to mention that. Koreans are such nice people. At first sight, it seems they don't really pay attention to tourists. It's not India or Egypt where people stare at foreigners. However, you may just ask for directions or any other thing and they will be eager to help you. Even if they don't know English, they will find a way to help. It happened to me several times that at a metro station, someone approached me and asked if I needed help. I must have looked lost 😉
11. Gas masks and shelters
At metro stations in Seoul you will see gas masks. In case of fire or a toxic gas attack people are protected with this kind of masks, located in different parts of metro station. There are smoke masks, chemical, biological and radiological gas masks. In the city, there are also bomb shelters in case of a possible attack form North Korea.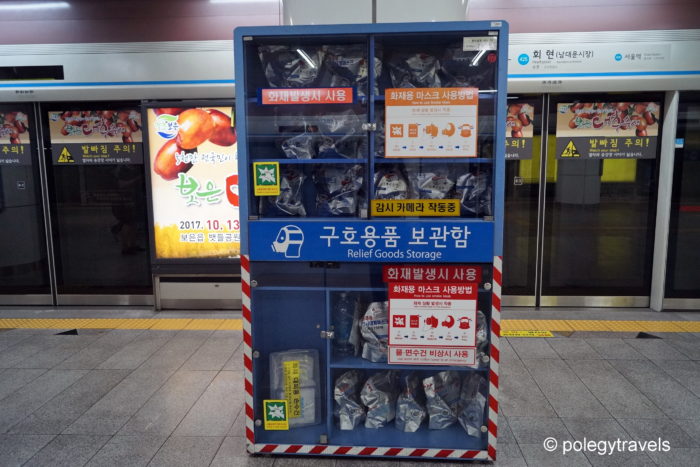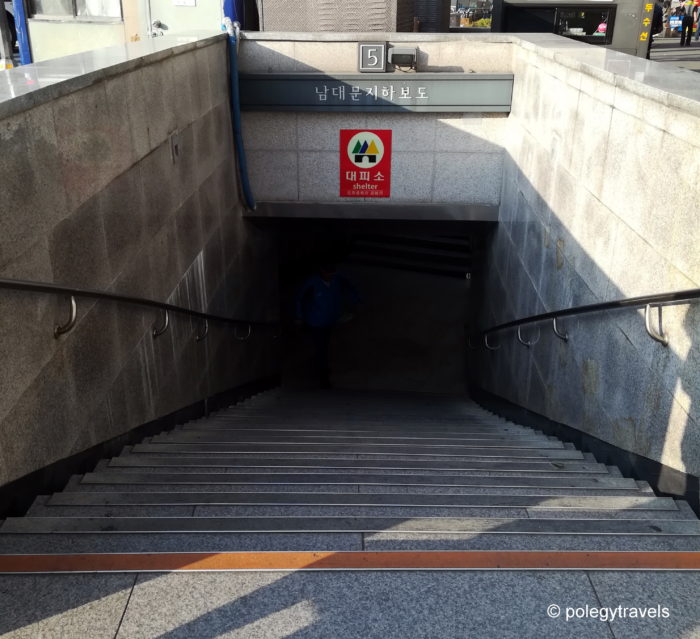 12. Shop welcomers
I wasn't sure how to even call those people. If you go shopping in Myeong-dong in Seoul, don't be surprised to see people in front of the shops whose job is to attract more customers. There is never-ending competition between shops with cosmetics. Each of them tries to make better products and offer higher discounts. Shopd have to attract customers so the employees stand in front of a shop and encourage people to enter. They shout, clap their hands, whistle and present products.
13. Using phones
That's something I didn't like about Korea. People use mobile phones all the time. When you go by metro, it's difficult to find a person who is not looking at the screen of a phone. Don't get me wrong. People in Poland also use phones to read articles, books or just listen to music. However in South Korea it's much more common. Doesn't matter the age, when people are in public transport they don't put away their smartphones. I saw maybe two people reading books in metro and I used it often. The problem is alarming to the point that there are signs on the pavement to remind people not to use their phones while walking. There are also similar signs in the toilets 😉